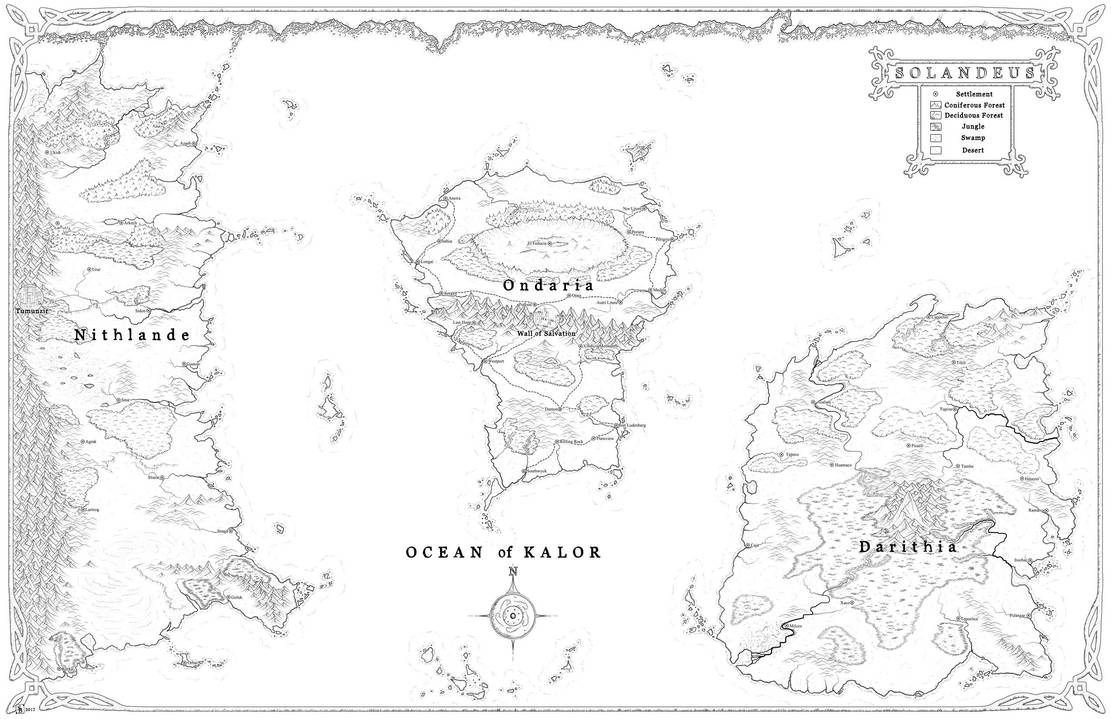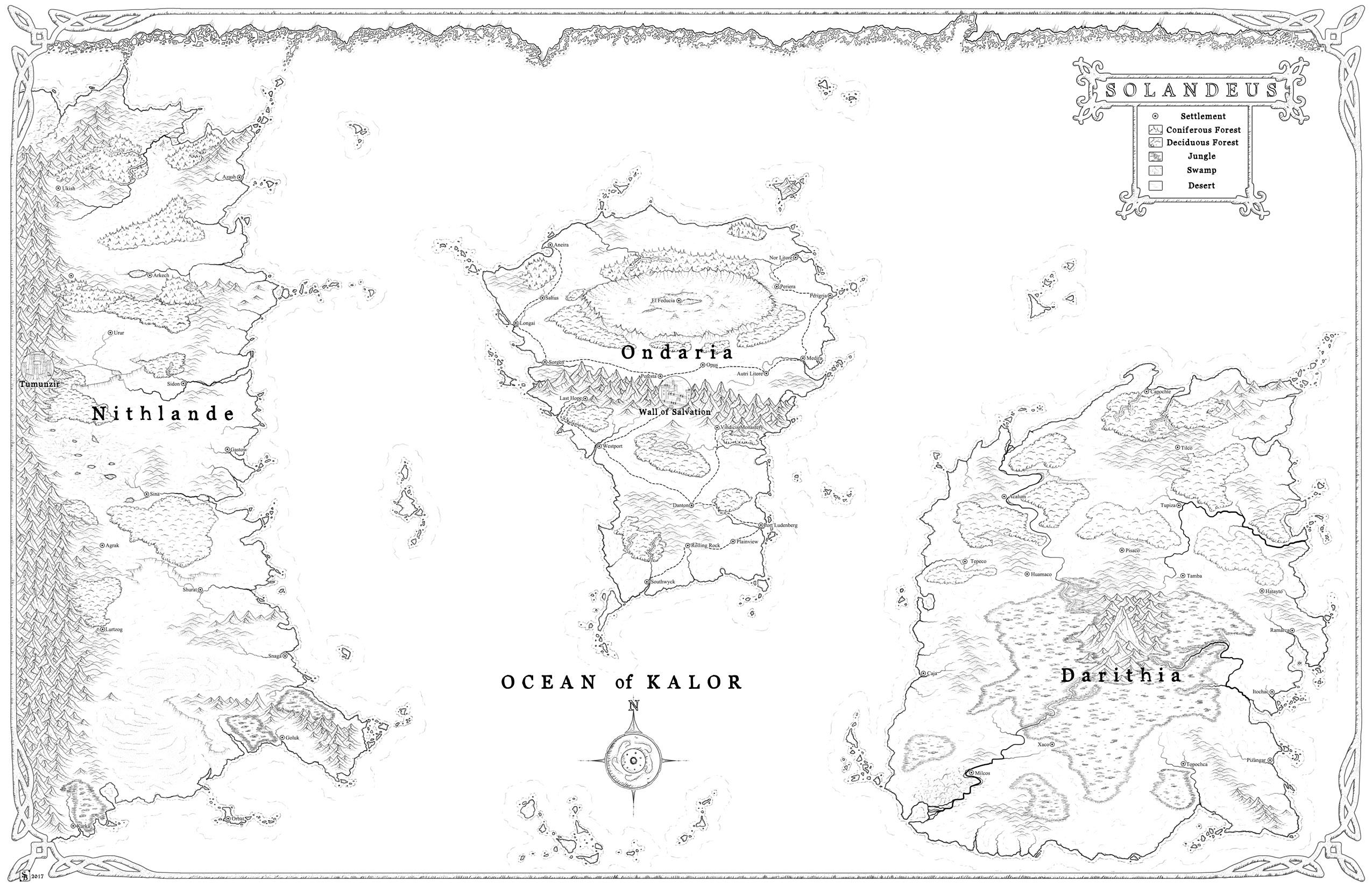 Watch
This was done as a commission for writer David Van Bergen to help him along in the conceptualization of his setting. Most of the world isn't named yet, so there are barely any labels.
© David Van Bergen 2017 - All rights reserved
Need a map? I'm open for commissions! Send me a note!

Great B*W sketch! The border really does a nice job of bringing the composition together.
Reply

This is really gorgeous, great work!! Any plan for color?

Reply

None. It was a commissioned piece, so as long as the client doesn't wish it colored it'll stay the way it is.
Reply

Reminds me of the maps of Middle-Earth.
Reply

Reply

Reply