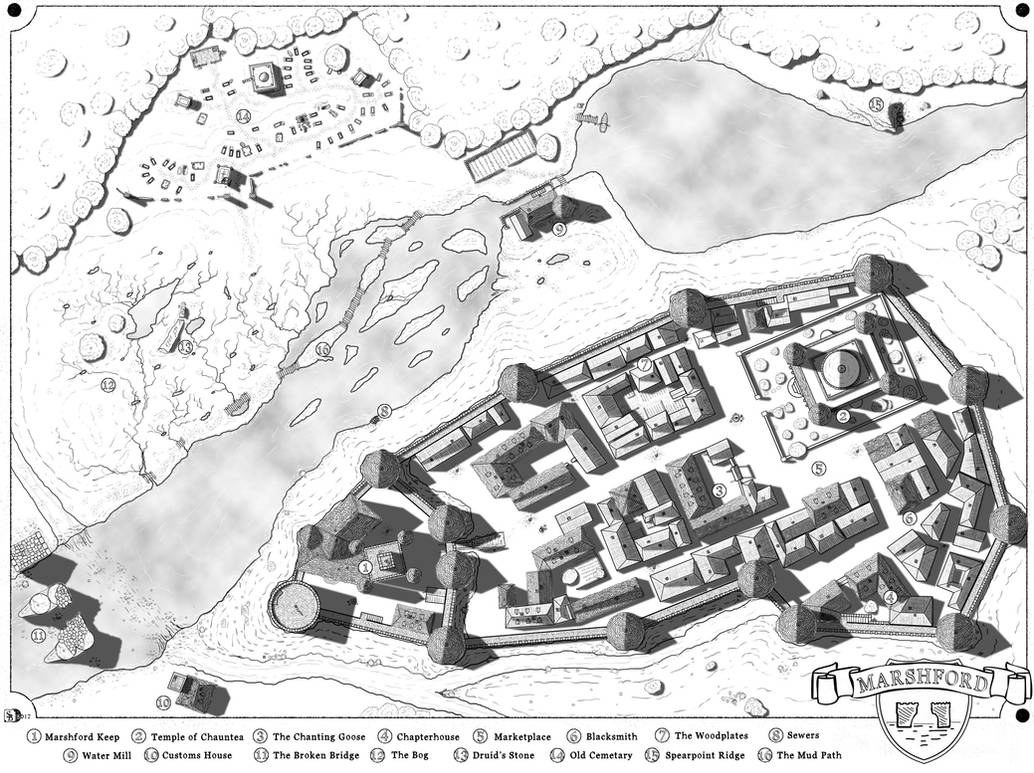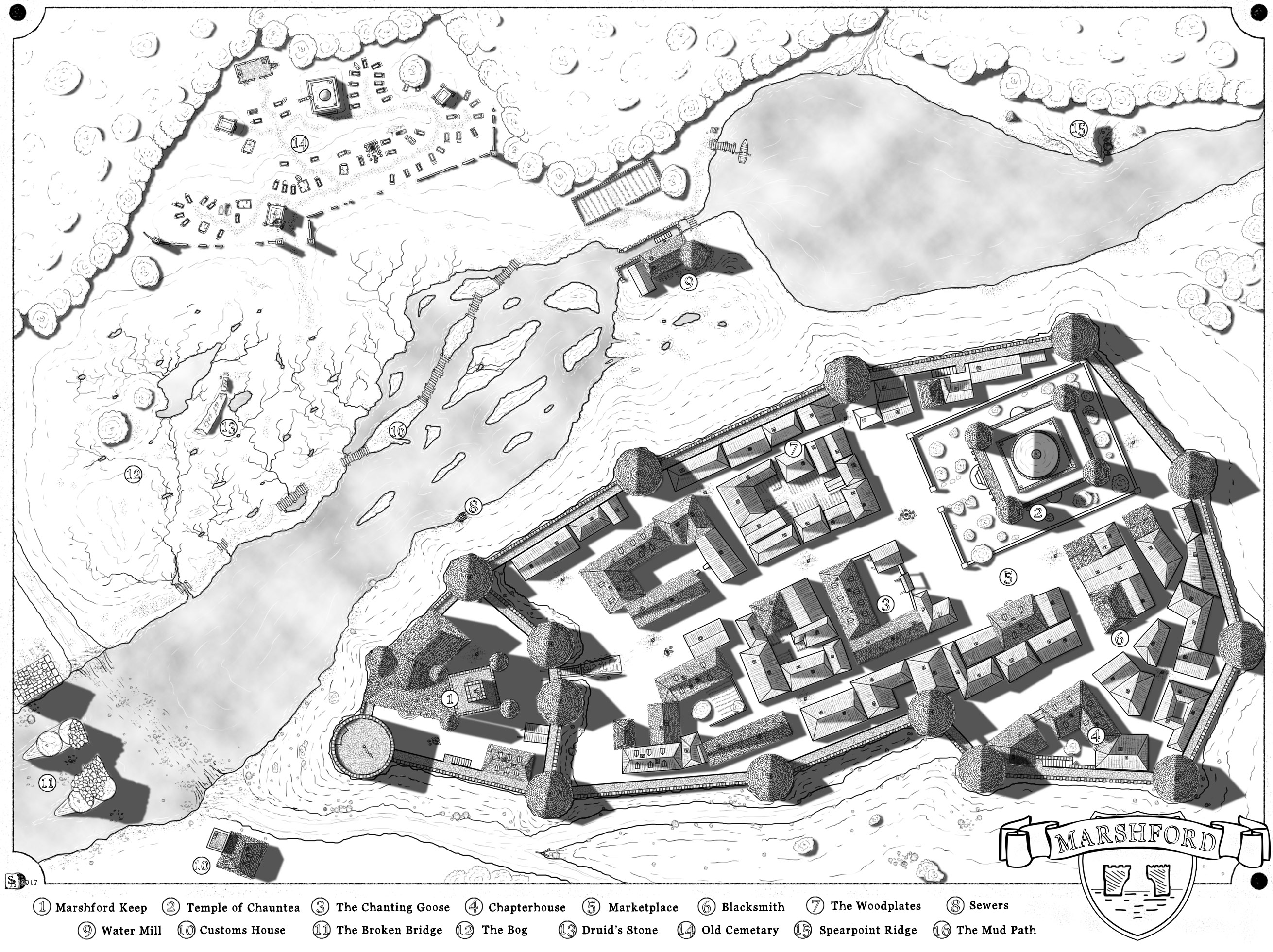 Watch
Map of a generic fantasy town (here: Forgotten Realms), primarily done for practice purposes.


Like what you see? Get access to more, montly freebies included, at my PATREON!

Reply

Very cool stylization. Love the shadows!
One minor thing: Shouldn't the SW tower of the Marshford Keep have a round shadow?
Reply

Excellent map. Like the addition of the shadows they create a really nice effect.
Reply

WOW! Love it! Shadows makes it 3D, would be nice to see it in color. Oh, and one moment, maybe you know it, but I want to say, shadows at the start more sharper and in the end more smooth.
Reply