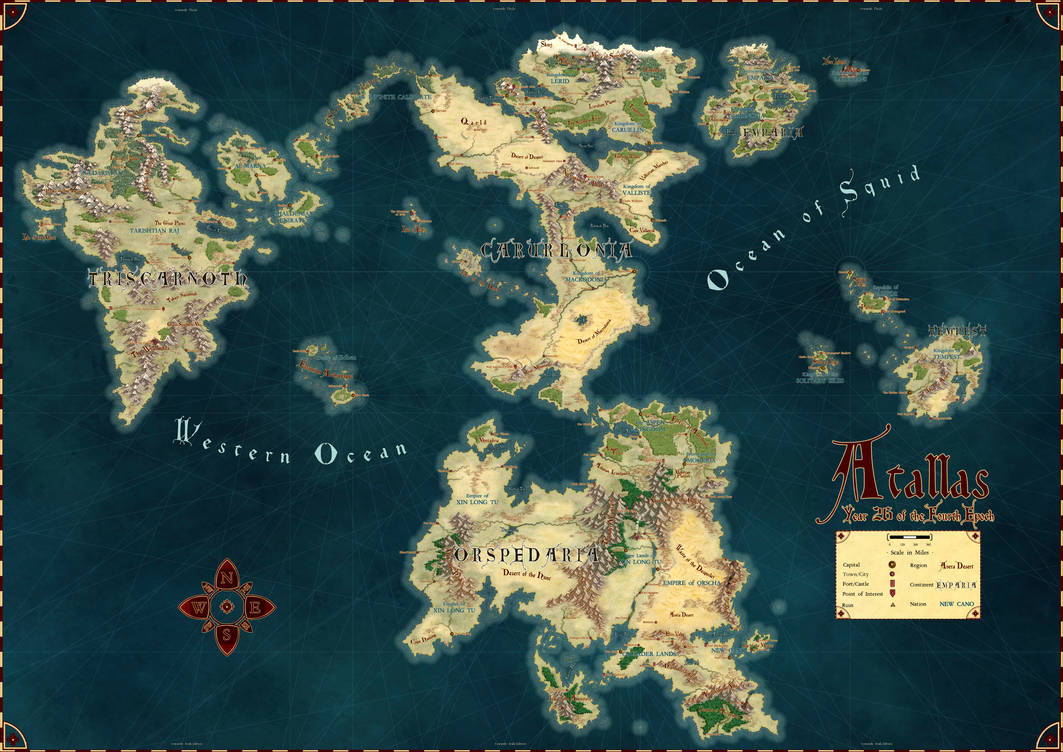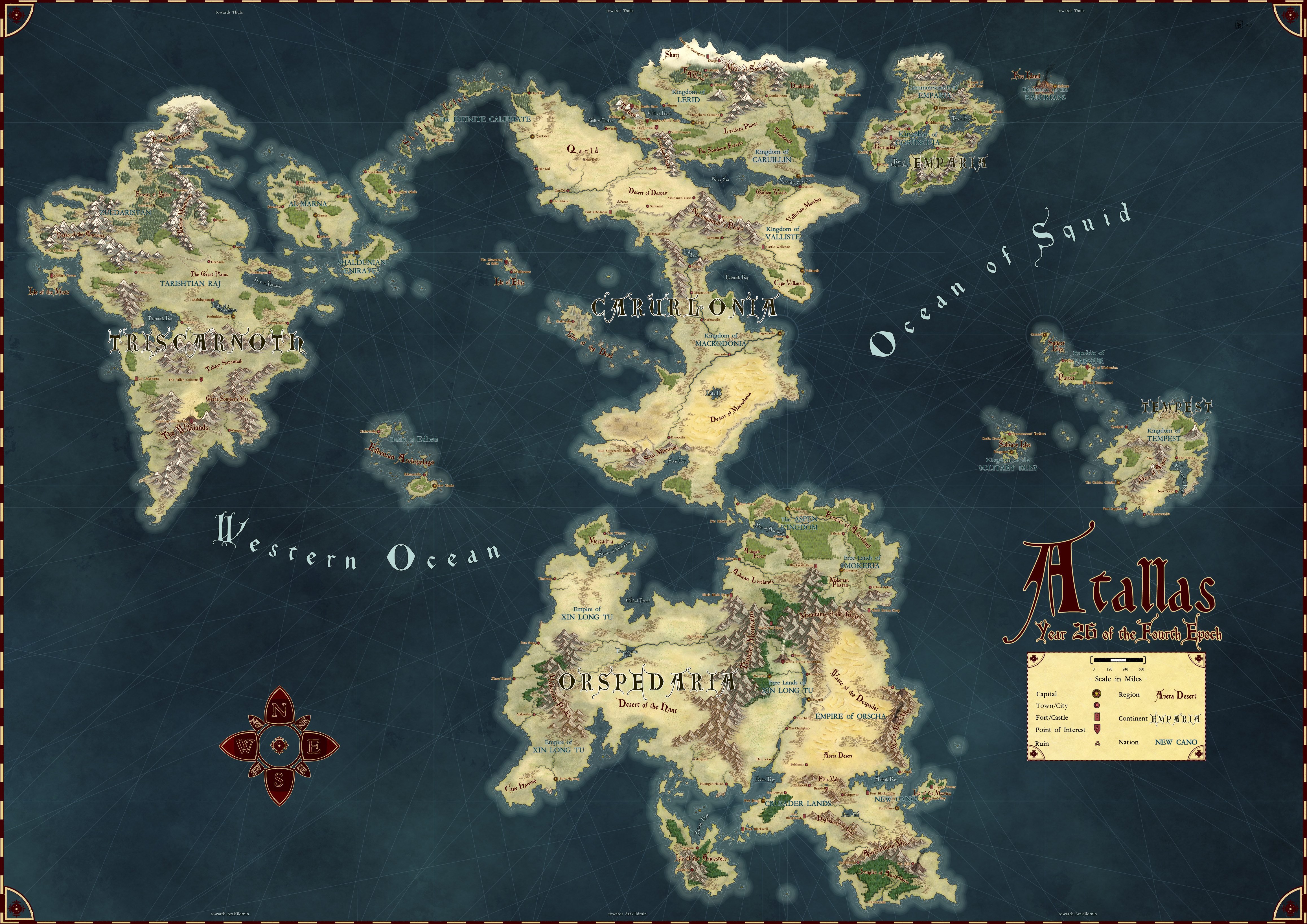 Watch
A commission done for author Aidan Hennessy's private RPG round, based on his
Heirs of Lydin
novel. The map shows (part of) the northern hemisphere, with the lower border approaching the world's equivalent of the equator. This was quite a blast fom the past, as back in the day
Carurlonia
and
Emparia
were among the very first commissions I ever did!
Like what you see? Get access to more, montly freebies included, at my PATREON!

this looks very well done. and a LOT of detail. I've been looking for someone to put my world to paper from my book that i'm writing. its only half complete in my story, but i feel that if i can get it more defined and sorted, i can better pace my story between distances traveled and what not. would this be something you'd be interested in?
Reply

Hi there, sure, why not.

Please go ahead and send me a mail at wolfmaster [at] gmx [dot] net

I'll need a bit more information about the details of the map that you have in mind, especially the following:
- Map(s) dimensions & resolution
- Deadline
- Color/B&W
- Personal use/Commercial licence/Full rights
- Style/level of details (link to examples?)
- Kind of map (world/continent/region/city/town etc.)

Looking forward to hearing from you!
Reply

Reply

This map is really good, and as I am currently in the middle of working on a map myself, this does give me clarity as to what I'm doing wrong.
So thank you~
Reply

Reply

Danke.

Mit ein paar Elementen bin ich nicht ganz so zufrieden. Halb so viele Navigationslinien von jedem Fokuspunkt aus hätten beileibe ausgereicht, und bei den Beschriftungen hätte ich mir mehr Auswahl gewünscht, aber auf letzteres hatte ich keinen Einfluß.
Reply

Reply

Reply

Nice one!

Reply