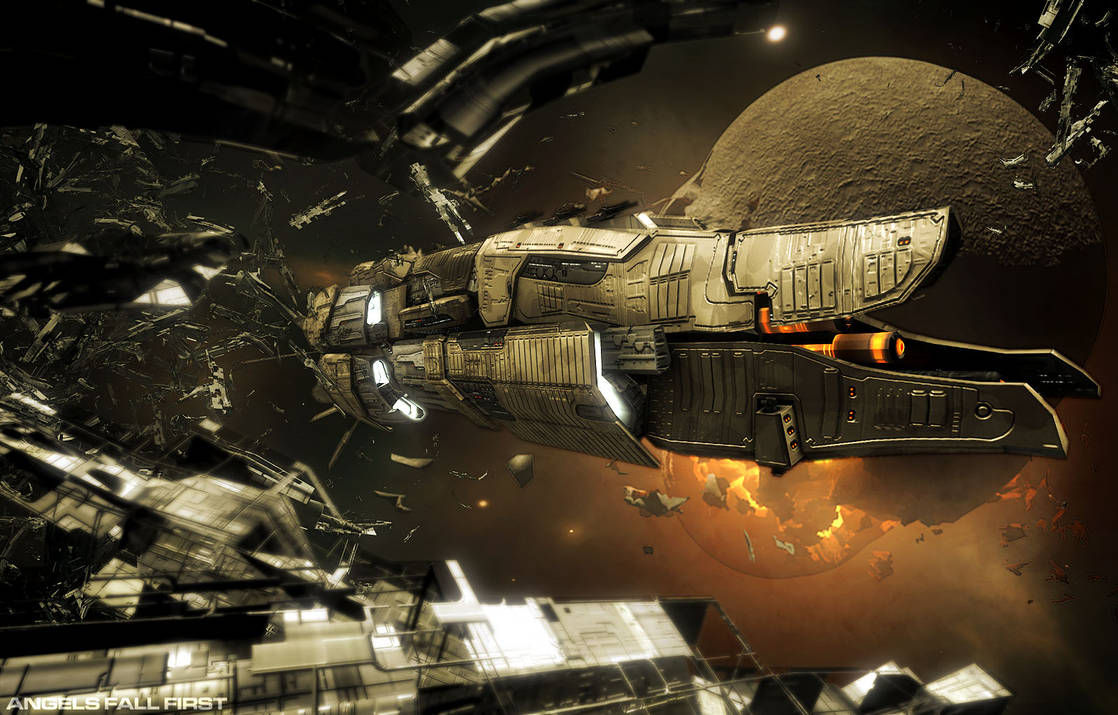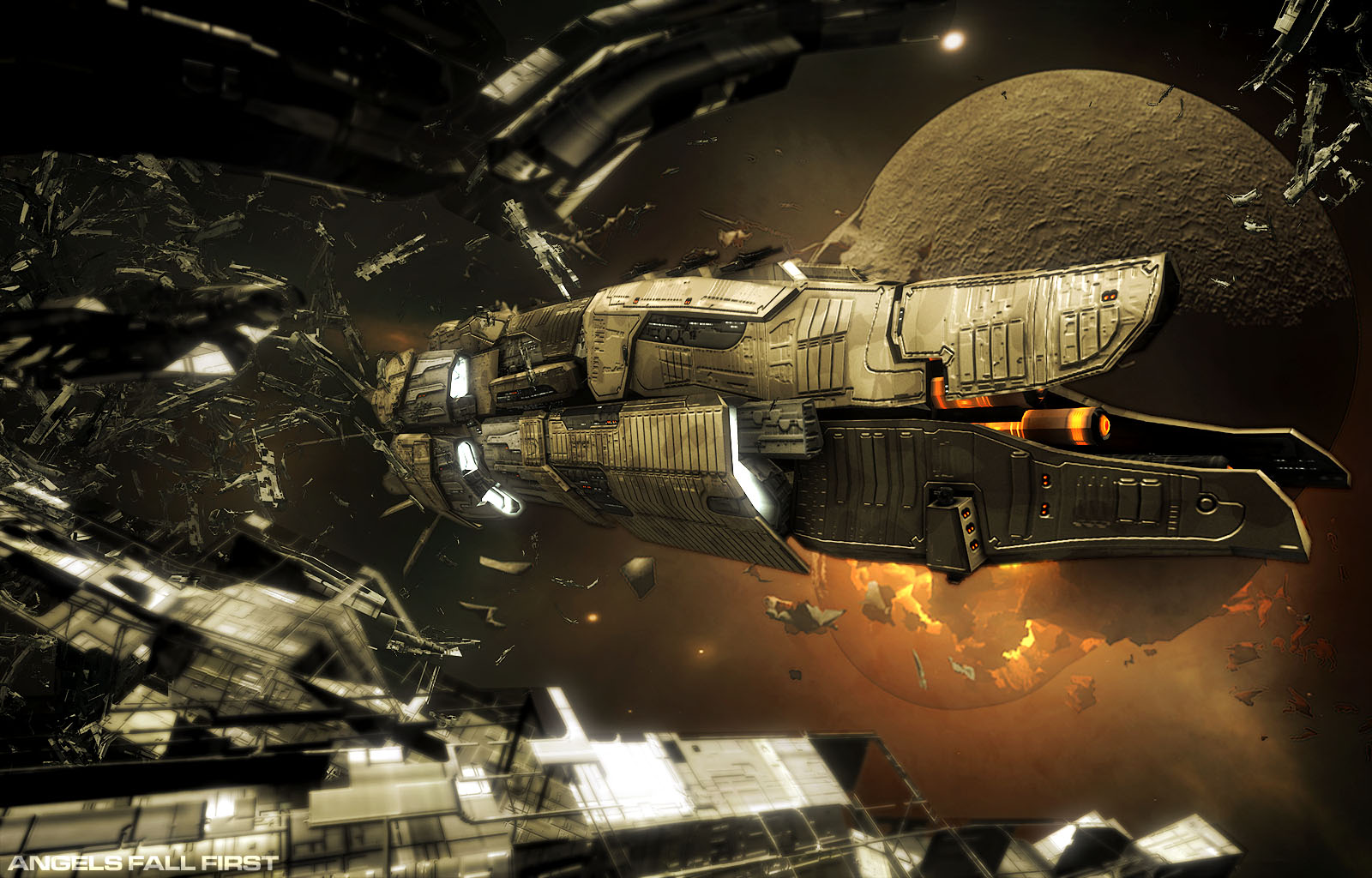 Watch
the captains of his imperial majesty's navy are not inhuman. after every engagement won, the fleet consolidates, licks its wounds, and sweeps the battlefield for survivors.
pictured here is the AINV Phoenix Risen, a mark 1 "Re" class superdreadnaught, idling alongside the twisted remains of destroyed USN vessels and scanning the debris for life.
in the background the angry glow of the bizarre siamese planets of the uninhabited and unstable EDB-59 system, south of the sidemore republic and bordering the Orion nebula.
it is a terrible fate to be captured by an enemy, but worse still to drift helplessly through the unspeakable vastness of space, kept in a semi-concious coma by the automated chemical systems of one's suit. the manufacturers of the suits proudly claim an individual can survive up to a month without food or water, but fail to provide statistics on how many survivors have retained their sanity after more than a few days adrift.
as always, this is an aff team effort - ship concepted by daemoria (
[link]
), built by failurecrusade (
[link]
) and texed by meself