Payment via Paypal.
NOTE OR EMAIL ME the following:
If you email me use stourangeau@earthlink.net If you note me I will get back as soon as I can.
1. Medium: pencil or pen
2. format: Bust up or Knee up
3. Sketch or full color
4. For a character please supply reference image/s of desired Character
5. For a vehicle supply info on what you are looking for and how many views and any reference images you may have.
6. Group shot or solo character image.
7. If a scene please describe what you want in the background.
8. Patch designs please include tagline info.
LIMITED TIME ONLY
I am Accepting Star Trek Ship commissions. Below are the first two set of ship slots. I am opening up a third set of Slots so if interested please note or email me to get on the list


LIST ONE
1. Taken by CW Thompson - TOS ERA Dreadnaught U.S.S.North Carolina - DONE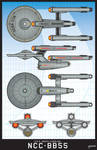 2. Taken By Ray9012 - modified Miranda Class - DONE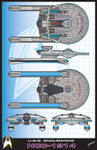 3. Taken By CW Thompson - Nebula Class -

USS Albemarle

- DONE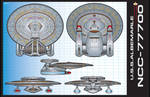 4. Taken by Art Braune - TOS Klingon Battlecruiser - Atolm inspired -DONE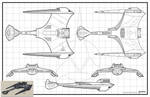 5. Taken by Art Braune - TOS Klingon Sarcophgus - Atolm inspired -DONE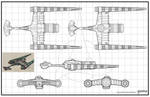 6. Taken by MirrorKhaos - Crossfield Class USS Brancker NCC-1037 -DONE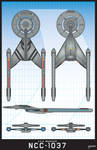 Just added
7. Taken by DarthKrawl - A TMP refit of my Forrest class starship -DONE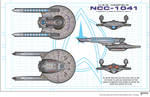 8. Taken by CW Thompson - Excelsior Class starship - USS Raleigh - DONE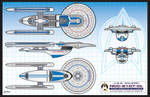 LIST2
1. TAKEN by CW Thompson - Sovereign Class Starship - DONE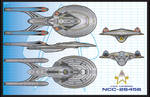 2. TAKEN by CW Thompson - TOS era ship -DONE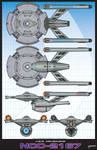 6. Taken by ThePauleric - Enterprise Era Destroyer - DONE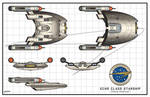 Sean P. Tourangeau