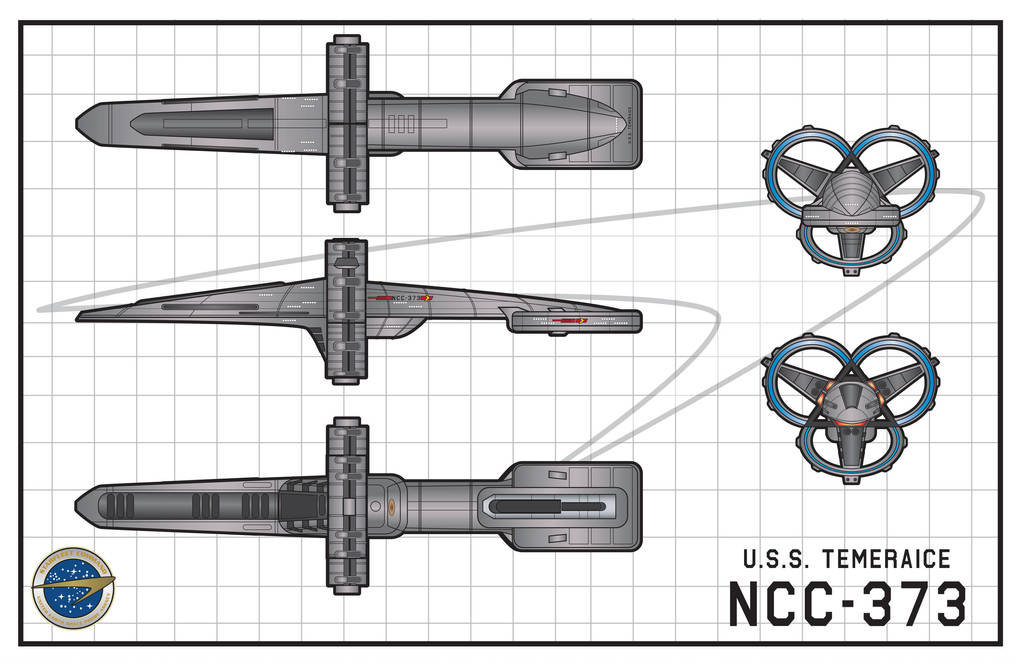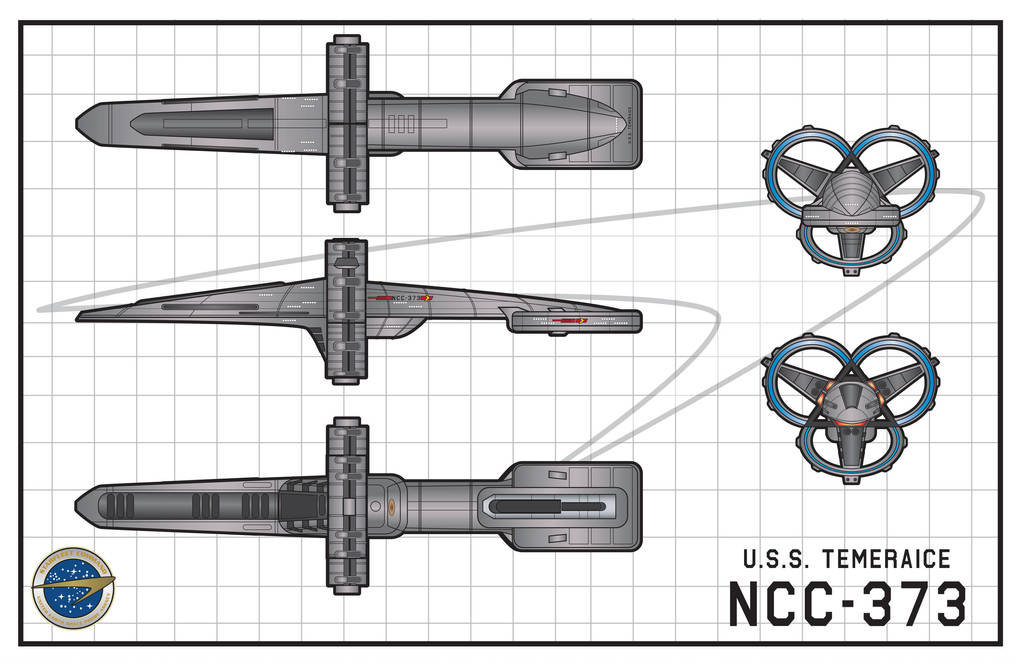 Watch
Here is my latest finished schematic set for Bill Treadwell. This is the U.S.S. Temeraice a Vulcan/ Human starfleet vessel. Yes a Terran ring ship.

Awesome! I've often thought the Ships of the Federation should be less homogeneous and showcase the technology and design of the race that builds it.
I'd like to see a star ship design with Romulan nacelles and green hull plating.

Reply

Reply

Elegant & beautiful, great work as always.
Reply

Why should all Federation starships be only Human designs?

Andorian and Vulcan ships are way more elegant.
Reply

The novels tried to explain this by saying that human ship designs was a lot more efficient for warp travel.

And while outwards the ships look human, many of the technologies used to make the ships did come from other member races.
Reply

Reply

Cool

Reply

Like the futuristic Vulcan ship that Archer and T'Pol saw on Daniel's -- er laptop. 3 rings.
Reply