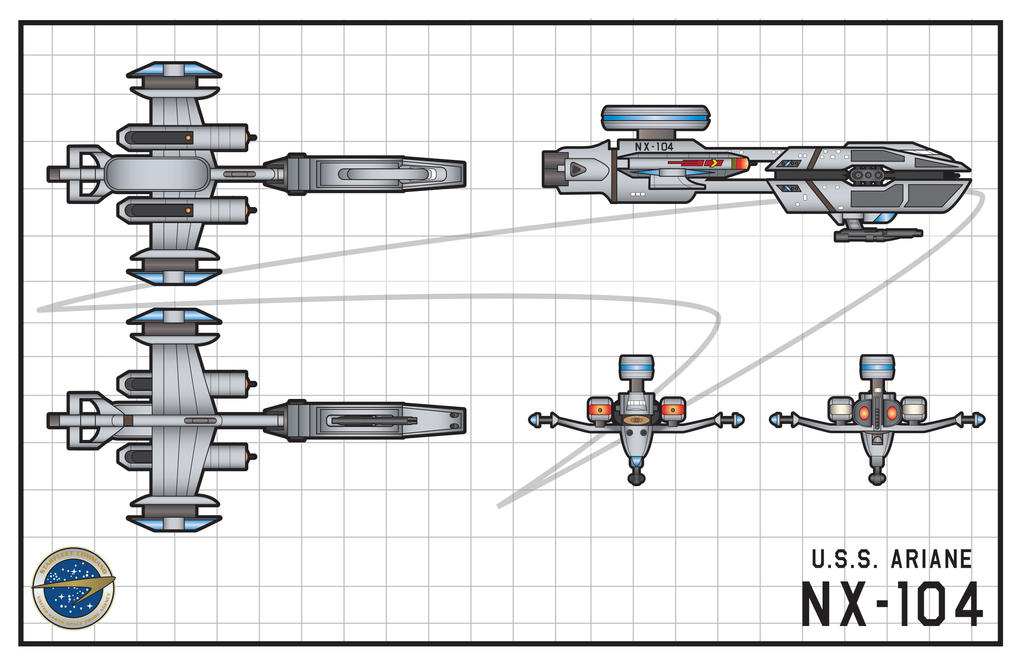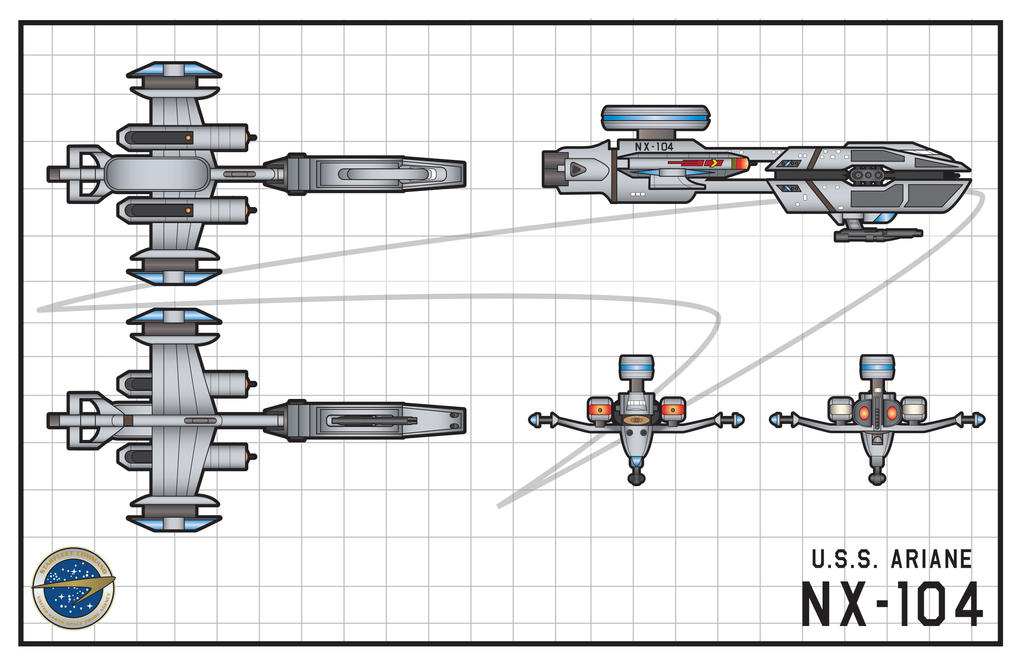 Watch
Here is my latest finished schematic. This is for Bill Treadwell. Meet the U.S.S. Ariane NX-104

Cool ship!

Reply

a true beauty ... love the Andorian design!
Reply

More excellent work, I still think you one of the best & creative sci-fi Vehicles/ship artist around.
Reply

Oh this is really really cool, I love the hybrid Andorian design. May I ask what that underslung pod on the forward hull is?
Reply

Very Nice! Does look Andorian a bit.
Reply

I think he did that on purpose, because the next ship of his is a Vulcan starfleet vessel
Reply

I was thinking it looks a little like a Star Trek version of the Normandy.
Reply

Looks like an Andorian hybrid.
Reply

Reply

I thought the same thing.
Reply

Might I respectfully request that you 'get the hell out of my head' as I am already way over the occupancy limit and the fire marshal is due any minute.


Reply

Is that a reference to something?
Reply

No, just my warped sense of humor to say 'hey I agree with you' in a rather demented manner.

Although having made a few dozen trips around our primary star some pearl plucked from TV or the cinema might have influenced it.
Glad to see that you didn't take it 'wrong'.

Reply