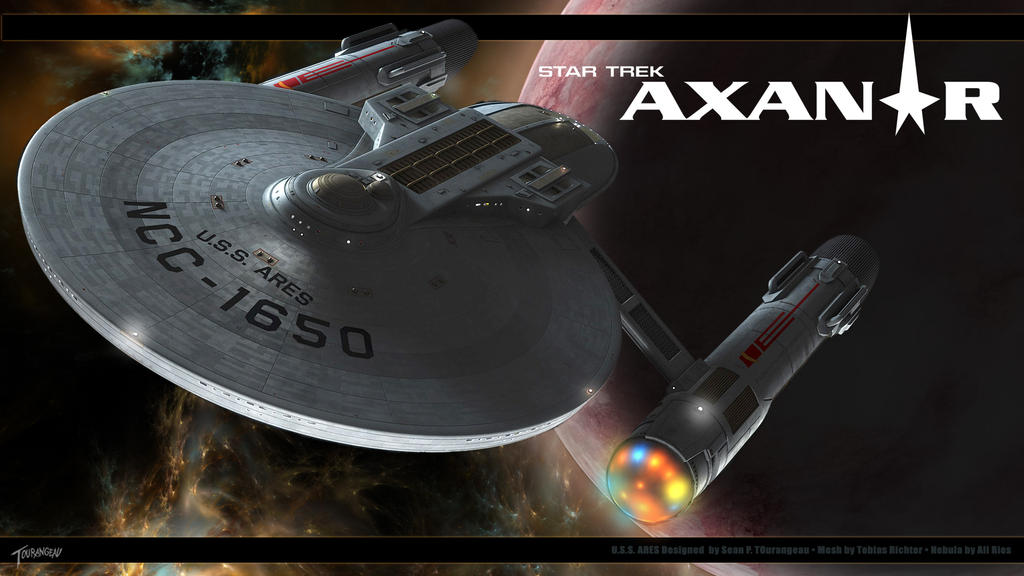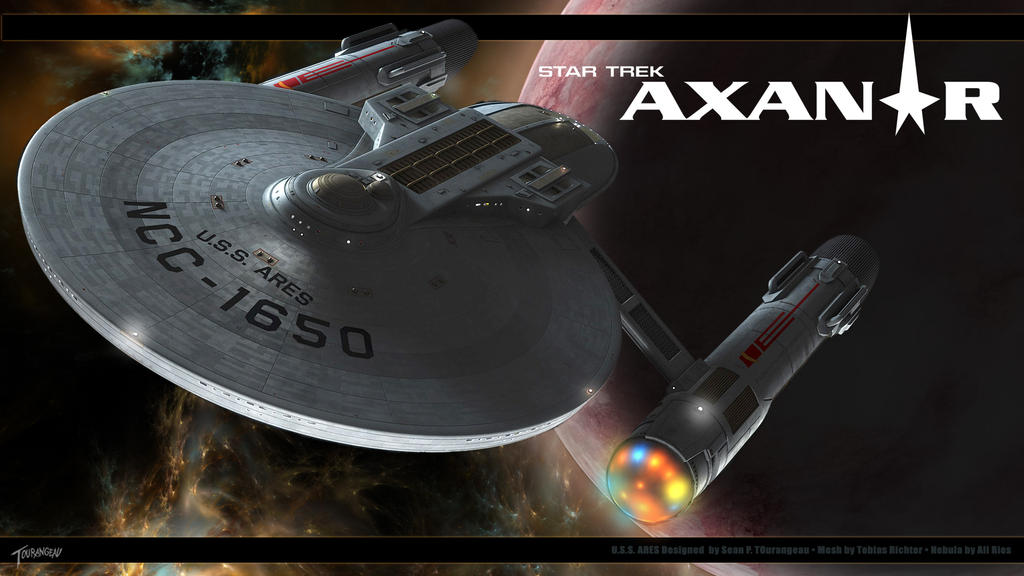 Watch
Here is a another wallpaper I created for the Star Trek Axanar production I am apart of. This production goes before the cameras later this year. Please keep an eye here for what ever updates I can give as the production moves forward.

U.S.S. Ares designed by Sean P. Tourangeau
Planetoid Ries-DeSalle-Drexler Alpha One by Sean P. Tourangeau
U.S.S. Ares mesh by Tobias Richter
Nebulae by Ali Ries

Sad to see how this went, all those dreams, destroyed by the petty people at CBS. Still my Headcanon though, always will be, and it'll always be better then anything CBS comes up with for that era
Reply

No comment. Agree to disagree on some points on both sides. I do hope it gets made in one form or another.
Reply

Interesting concept here

judging by the placement of the warp nacells this looks almost like a modern day TOS Era Saber class.
Reply

This is amazing. It looks like the Ares could get at least 3, maybe 4, phaser banks on one target. I really hope this is a TV series that's coming out.

I have always thought TOS was the correct era to make Star Trek in. The new movies only proved that to me. Kirk, et al, is a gunslinger in the 23rd century. Just the kind of scifi action we need. Not a soap opera.
Reply

Hey, its my boat. (not really of course, but every time i play STO i name my federation ship Ares)
Reply
I think this exactly what TOS would've looked like if they were able to have the graphics and the quality of 3D animation of today. Nice work!
Reply

Beautiful vessel

Reply

stunting

Reply

That's really slick!

Excellent, thank you.
Reply