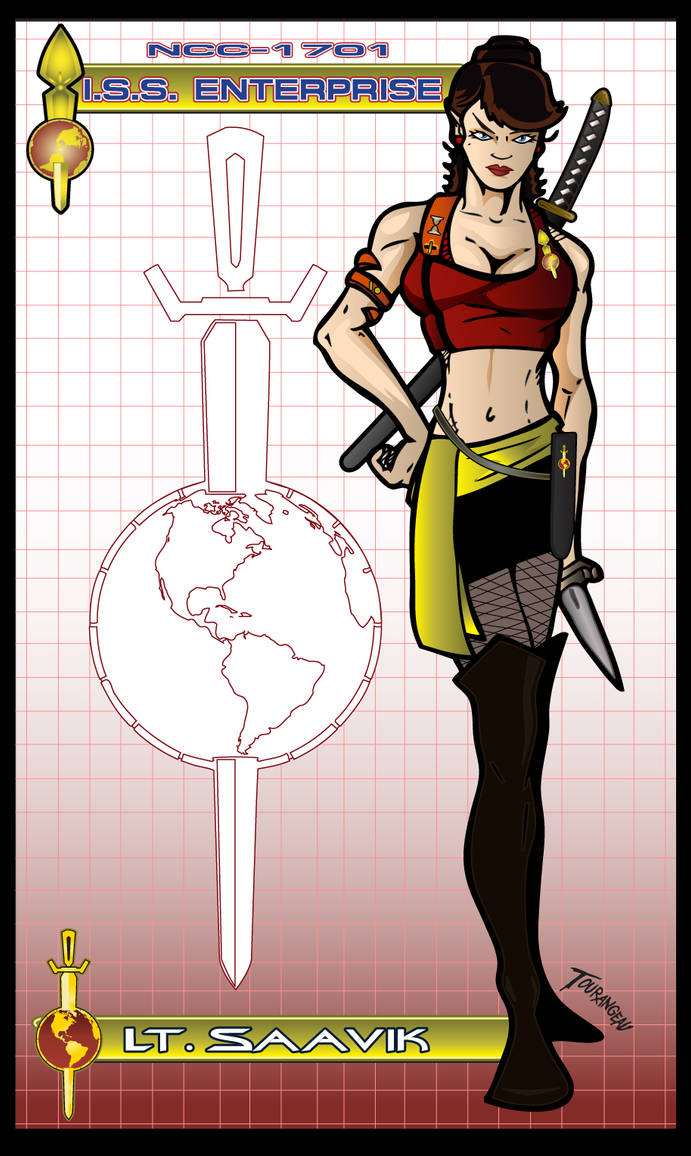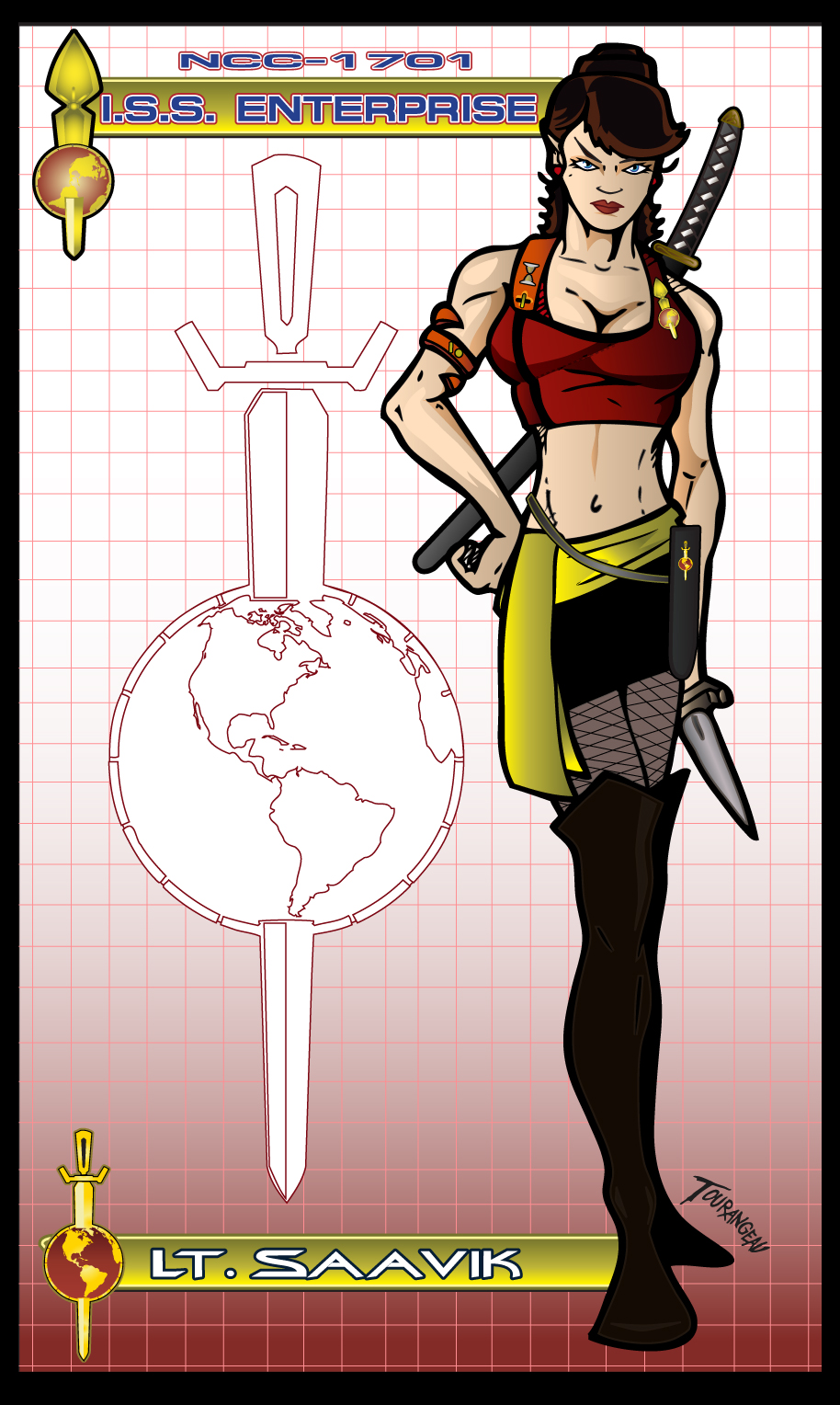 Watch
Here is my latest full color commission.

This is a Kirstie Alley version of a Mirror Universe Saavik.


Illustration Adobe Illustrator
by Sean Tourangeau 2009
This is a fantastic piece! The Mirror Universe of Star Trek has always draw me and I've always wanted to see more done with characters from that side... While there are not many episodes there is fan art. This is one of my favorite pieces that you've done... You have managed to make her look Vulcan and yet fierce without compromising theemotionless look of a Vulcan. I found the choice of weapons that you gave her to be quite interesting and suitable, the sword and the dagger. I love houw you've brought in the Movie Era uniform details such as the rank symbols. You managed to creat a new uniform without loosing the feel of the origional Mirror Universe uniforms! Great Job!!!
The Artist thought this was FAIR
8 out of 9 deviants thought this was fair.