features
Helpful Tutorials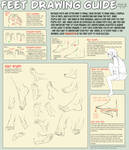 :thumb211053856:



:thumb67623673:


Links
My Website
Carajo: Knee Deep
It's been a while, sorry!
I'm taking college algebra, spanish II and portuguese I. Needless to say I'm all over the place. Lifting off the first page for Carajo:Knee Deep was a mission in a half but I'm proud of the page. It's beyond what I could have imagined and the with my wonderful collaborators, there was lift off.
I am currently working on the next page, which will thankfully not be in color, so it should appear in your inbox sooner rather than later.
Oh....and the past week, I've been sleeping very little (like 5hrs) becuase my mattress broke. Got a new one today! So, I'll try and post some new art while

works on shading the nest CKD page.
Thanks for all your support and wonderfully flattering comments.
~Tchau