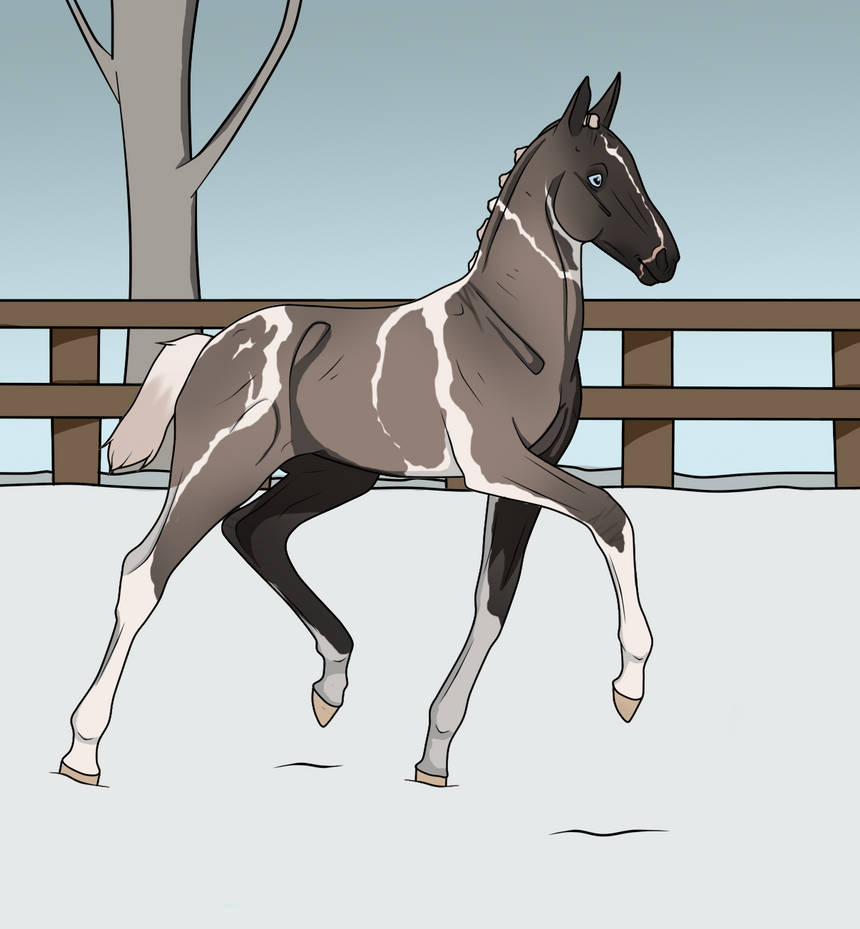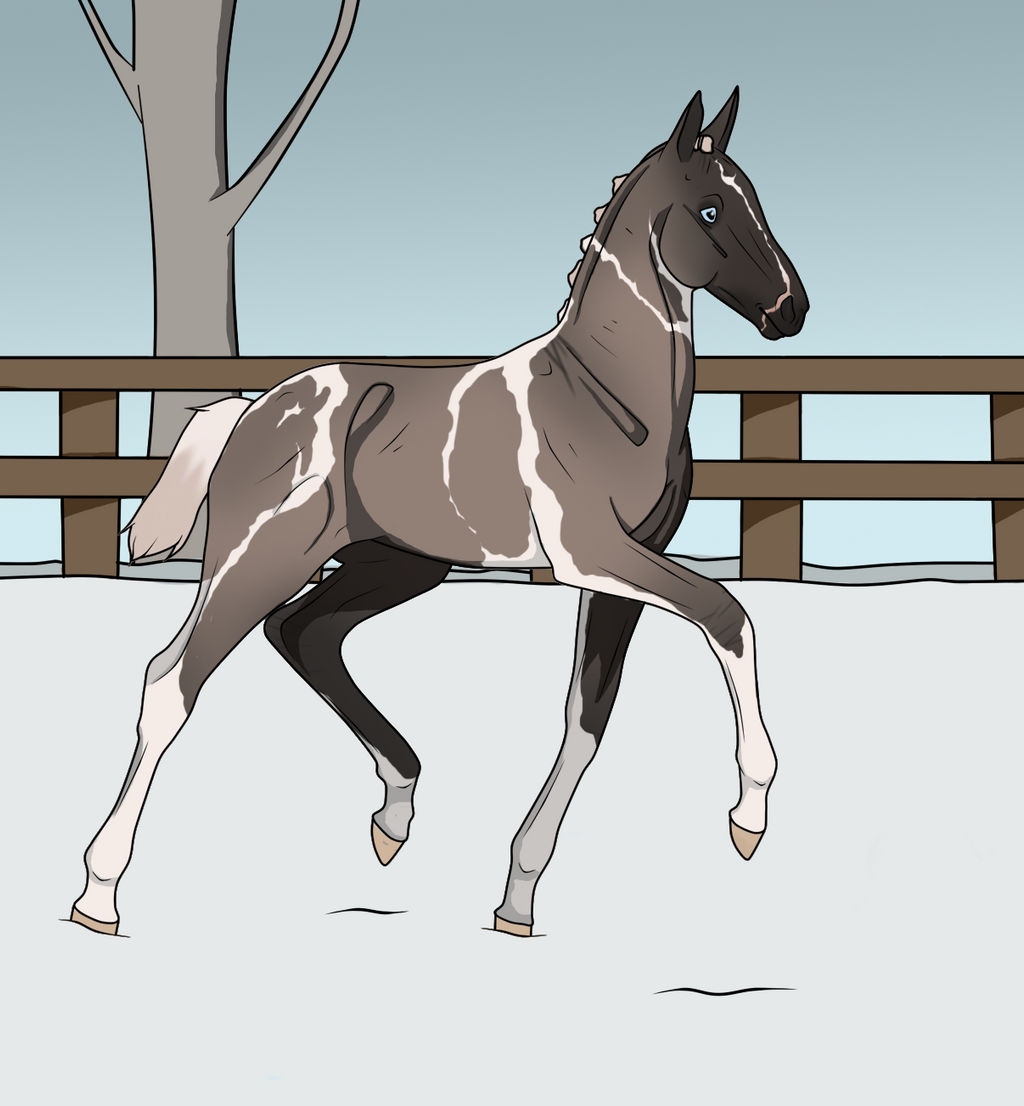 Watch
Jay was the one to head out to StarShine Cove when he got the news of the foal being born. He was a guest, his role being taken by a groom back at Story Book until he returned.

That first time he saw the foal was a moment he would never forget. She was a big baby, late though so it wasn't a surprise. She was tall to her mother, mane still dirtied from birth. She was beautiful, a Dracula foal for sure. She would be staying with her mother for a few months, and Jay was planning to stay as well.
Four months flew by, the foal growing strong. The snow was her playground, the tobiano filly prancing through it, silver coat shining and her white markings looking clean. Jay stood on the fence, watching her stray from her mother. A smirk on his lips. He was going to take her home within the month, and that was exciting!
Bad story is bad but I can't think of better right now xD Honestly I'm a but mad, my tablet cord broke... so yeah...
But I had this done for a while!! Dracula's daughter, Banshee!

Pretty, love the style here.
Reply

Awwwww she's such a cutie! I an imagine Banshee having a roaring time with Clara!

Reply

Ahh so cute!
How did you make the fence?
Reply

Thank you!!
I made the fence using the line tool in SAI. Same thing can be done using the line tool in PS
Reply

She's so gorgeous

I love the simplicity of this <3
Reply