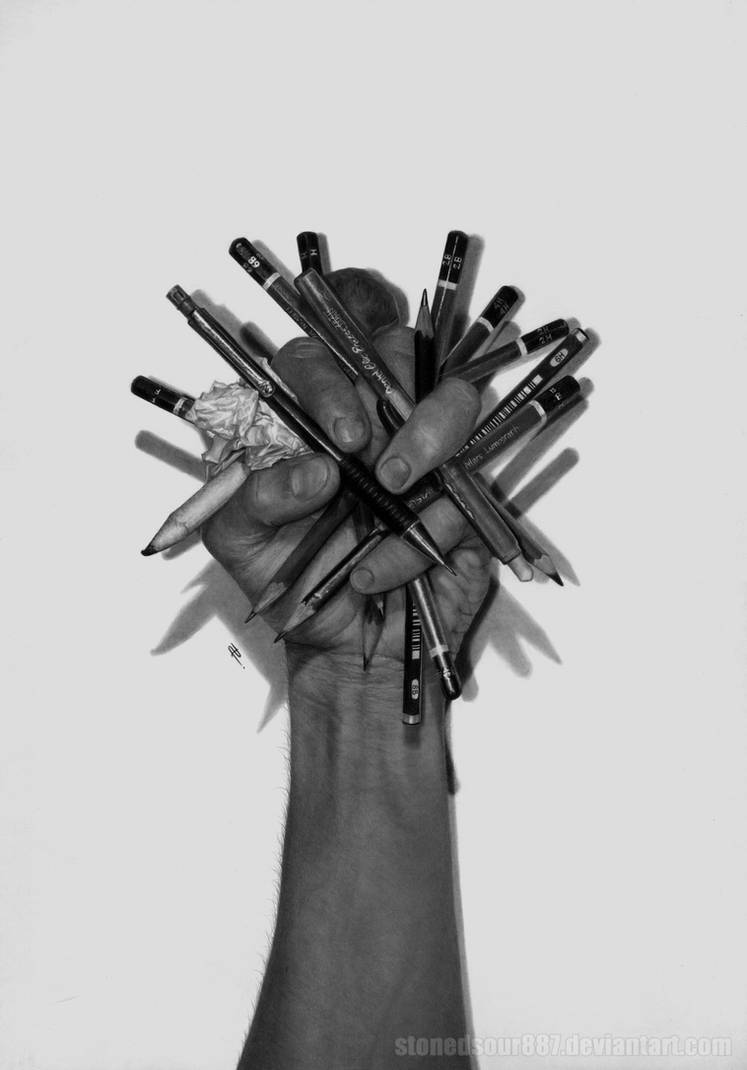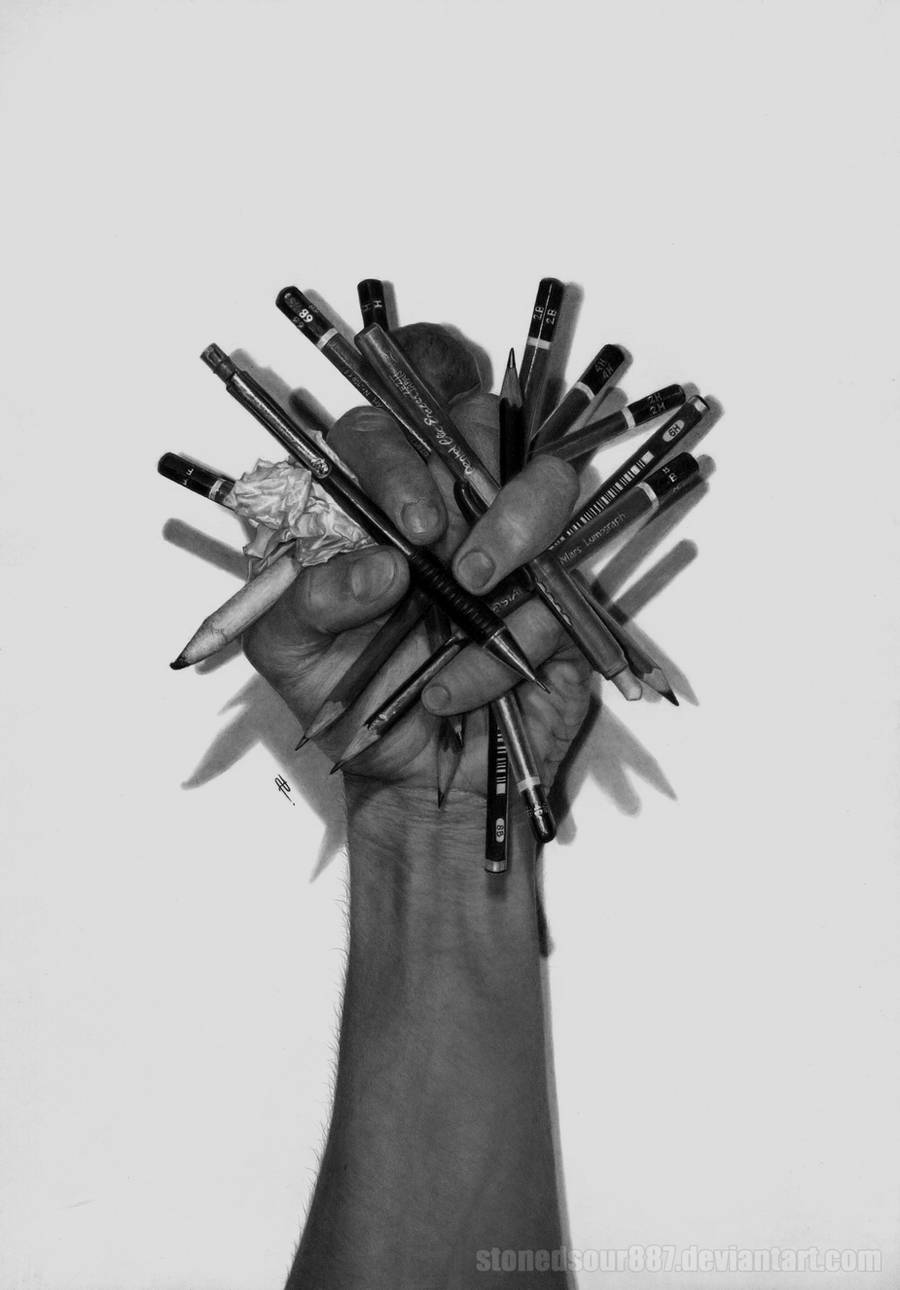 Watch
My goal was to show you my pencils and accessories that I use for my drawings, the idea of this drawing came from there.
With no current drawing, I immediately thought of draw them.
Tools used are almost all present on this drawing,
excepted the HB pencil and the electric eraser (I don't have so big hands!

). It took me approximately 60 hours to finish,
hope you like the idea and the drawing of course!