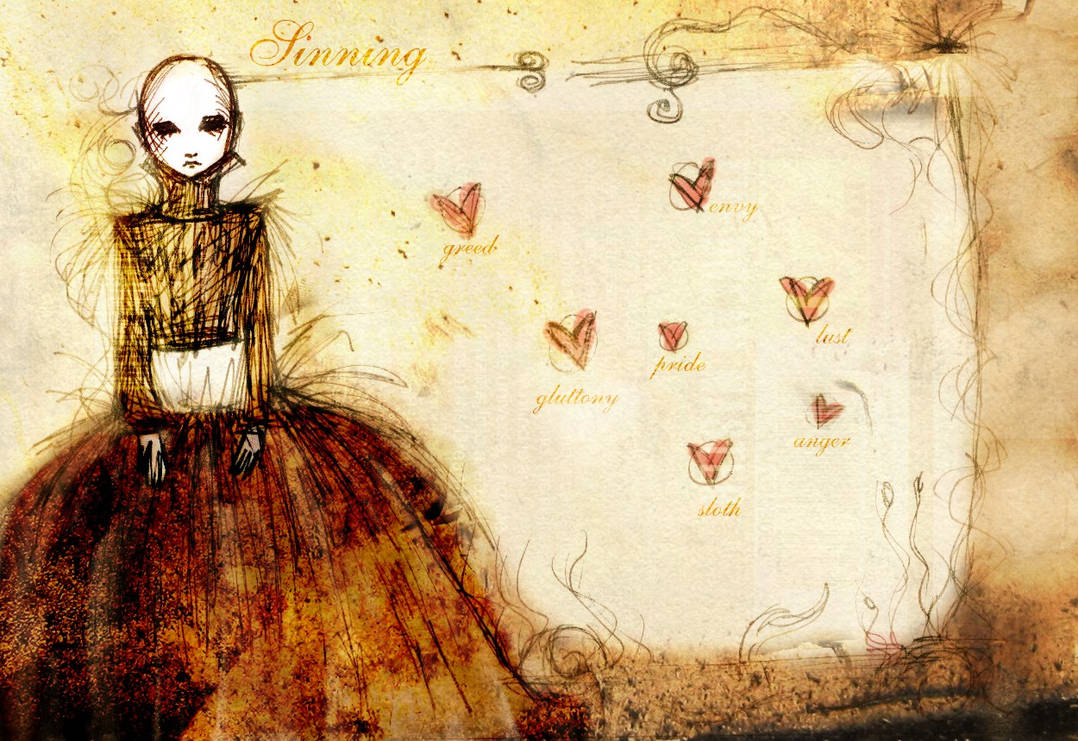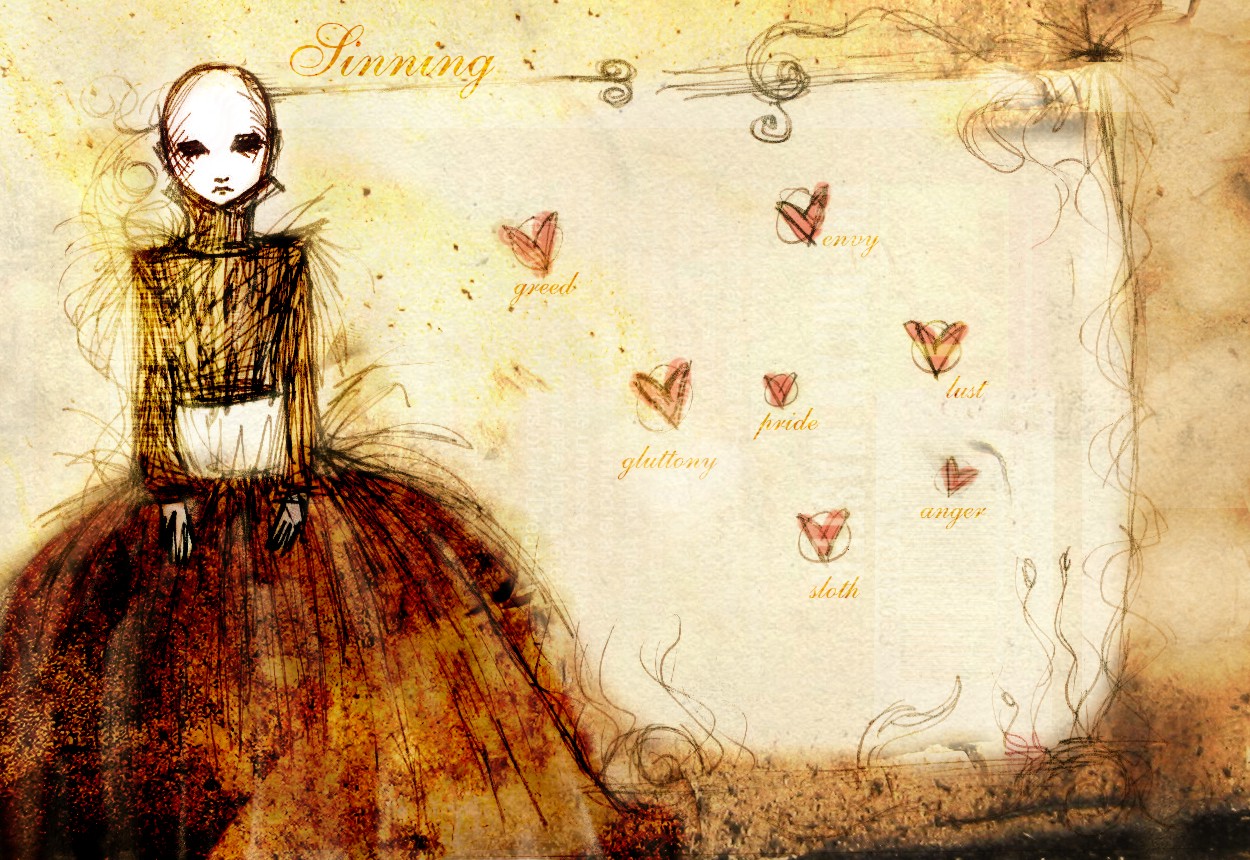 Watch
I'm keeping a short pause from submitting in Deviantart because of school, probably two weeks. I really have to get my school duties for this period at least started.
But before that I'll submit once more this picture that was bit lost (of course I lost the diskette where it was supposed to be). Luckily I found it again. It's meant to go in the same series with "La Tristesse" and is done about the same time. Yes, it's a drawing once more, bald figure, textures and usual things. And sins, of course. What's your sin? I pick lust
Quite much influenced by the Smashing Pumpkins, their Machina album and of course Billy Corgan who I like a lot.