Welcome to the STOAN Fleet!

Hey everyone! You can call me STOAN. No need to add the l'il "Art" at the end. I would've named myself just plain "STOAN" but some lower-lifeformed scumbag already took it.



Anyways, I'm just a hobbyist artist around here so you guys probably shouldn't expect anything too "big" from me.



I mainly draw things like:
- Human characters (no anthro, sorry)
- Chibis
- Fan arts (especially video game characters!)
- A l'il logo design
- Basically anything that stands on two legs and has two arms

I might be thinking about doing commissions sometime in the future as well. But don't know if my art is really good enough though and also whether I'll have the time.



Also, I don't think I'll be very active on this account. However, I will try and submit something new every once in a while.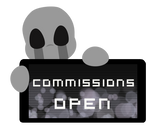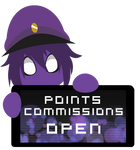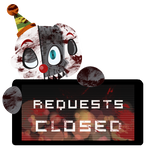 Stamp courtesy goes to

.

(Btw, I'm not too into FNAF-related stuff but these stamps were just way too awesome to pass up.

However, just wanted to make it clear that I don't do any FNAF fan arts or any other kind of anthropomorphic art. Sorry.

)