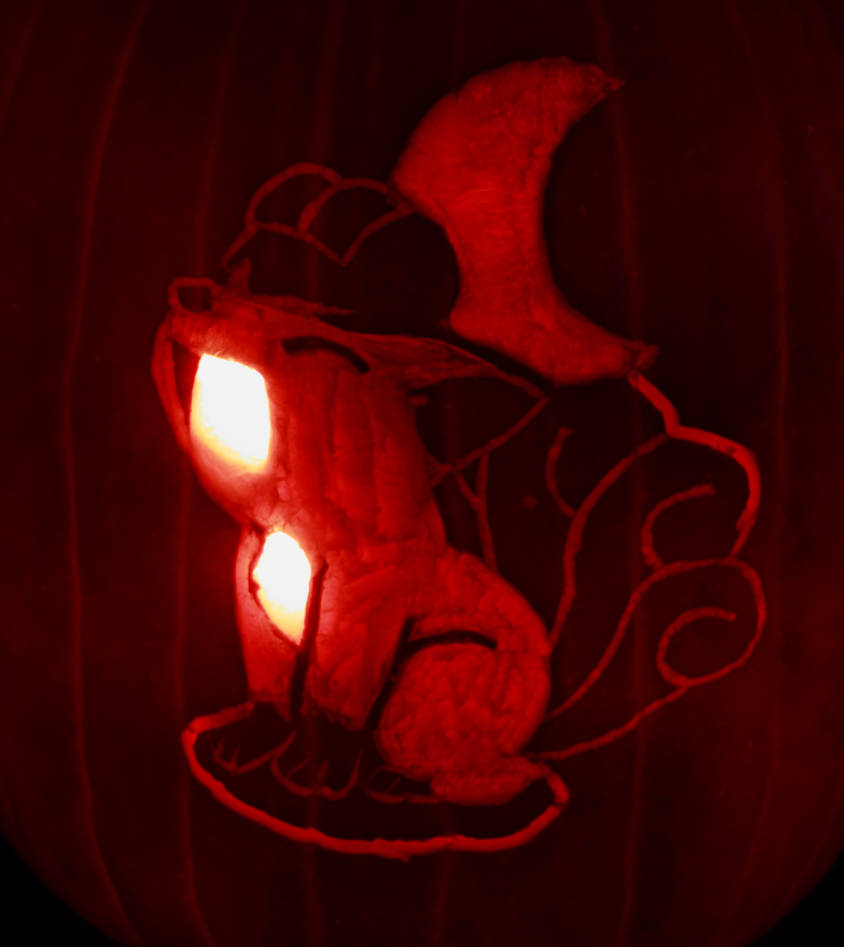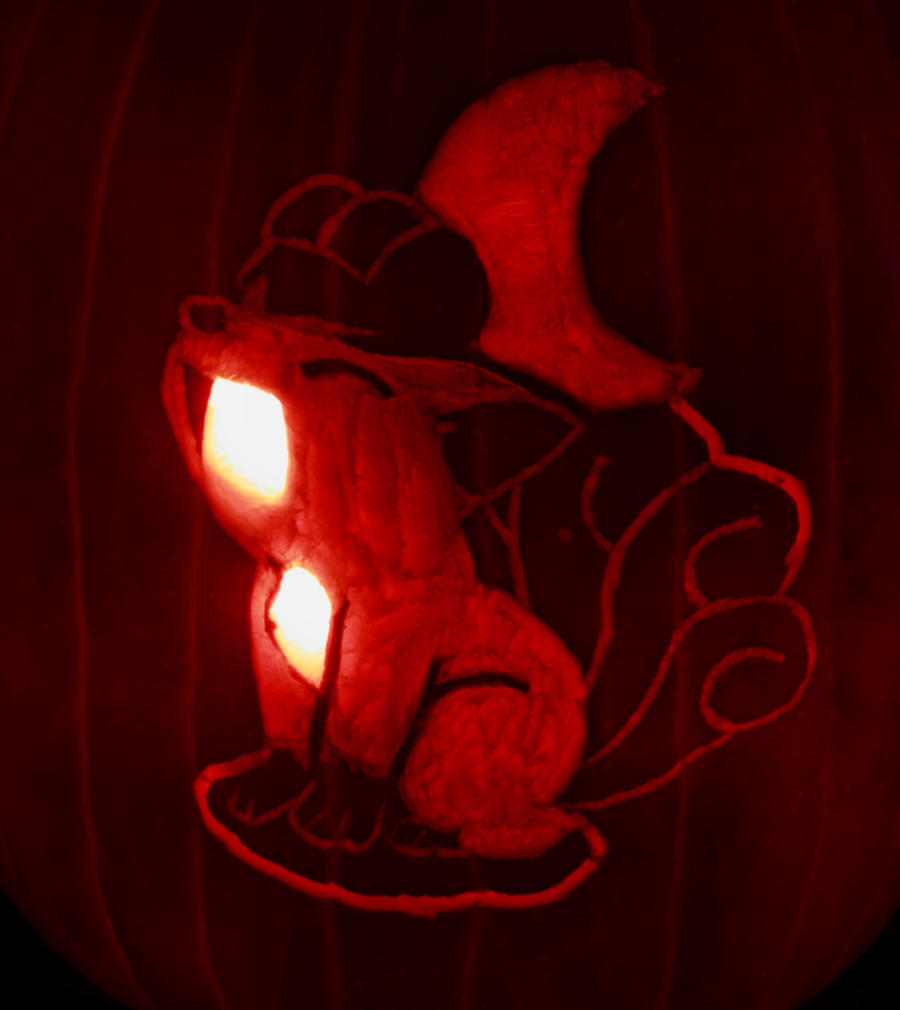 Watch

Aww! Her evolution ninetales was my favourite!
Reply

I tried this and failed horribly. I was about to come and tell you that this stencil was impossible, but I guess it's not. I just didn't have the proper tools. I had a dremel, but not the right bit so it wasn't working out.

I did end up carving the pumpkin with another stencil, so it wasn't that much of a loss. If only there was a tutorial that showed us what to do and what tools we need... *sigh* (hint, hint

). I was so excited to have a cute vulpix! Alas, it will have to wait for next year. It is an awesome stencil.
Reply

You're not the only one to make that same comment, Shimmy. I think I'll do a tutorial on pumpkin carving. I think it may be too late to get pumpkins in time for this year.. so I may have to work from memory. Shame to hear it didn't turn out for you. I shall work to write something up. As I explained to Misa-Chu, I don't know how hard these will end up being until I carve them. Hang in there! We'll get you all prepared for next halloween!
Reply

I loves it, Papa Stirk! <3
Reply

Aw, it looks so cute! It came out a lot better than mine did.

Reply

I really should have taken pictures while I carved. I think a carving tutorial would be useful for people, no?

I suppose at the risk of sounding cliche, if you had fun carving your pumpkin, that's all that matters. Don't worry about it. Perry definitely went over better than my pokemon patterns.
Reply