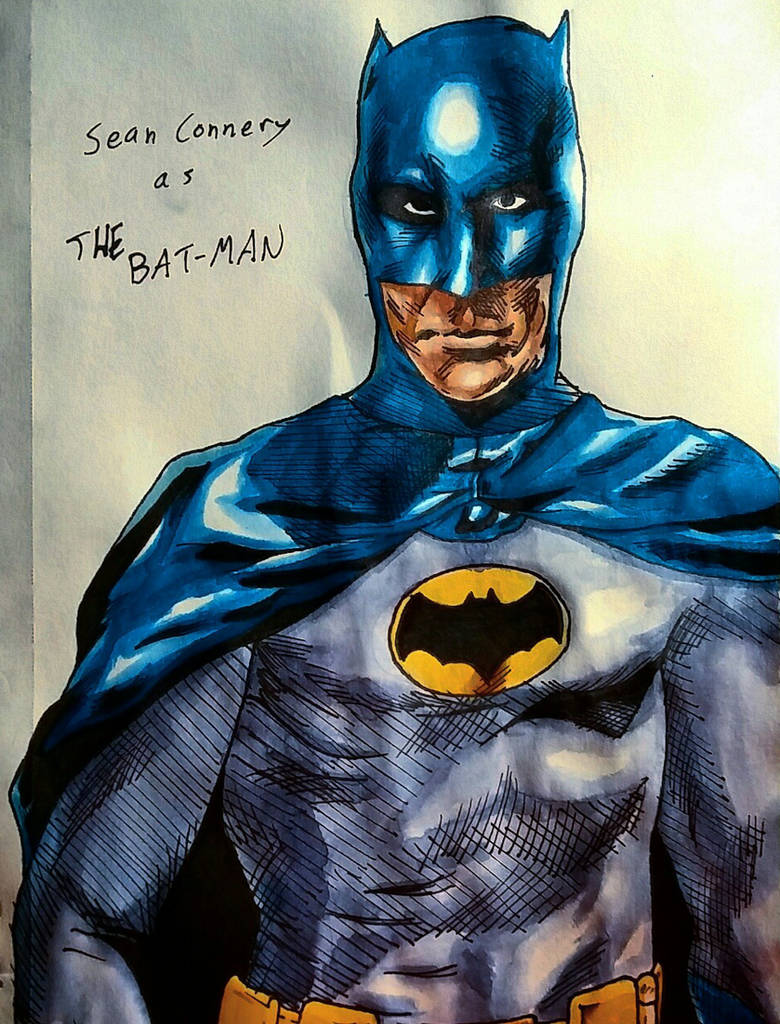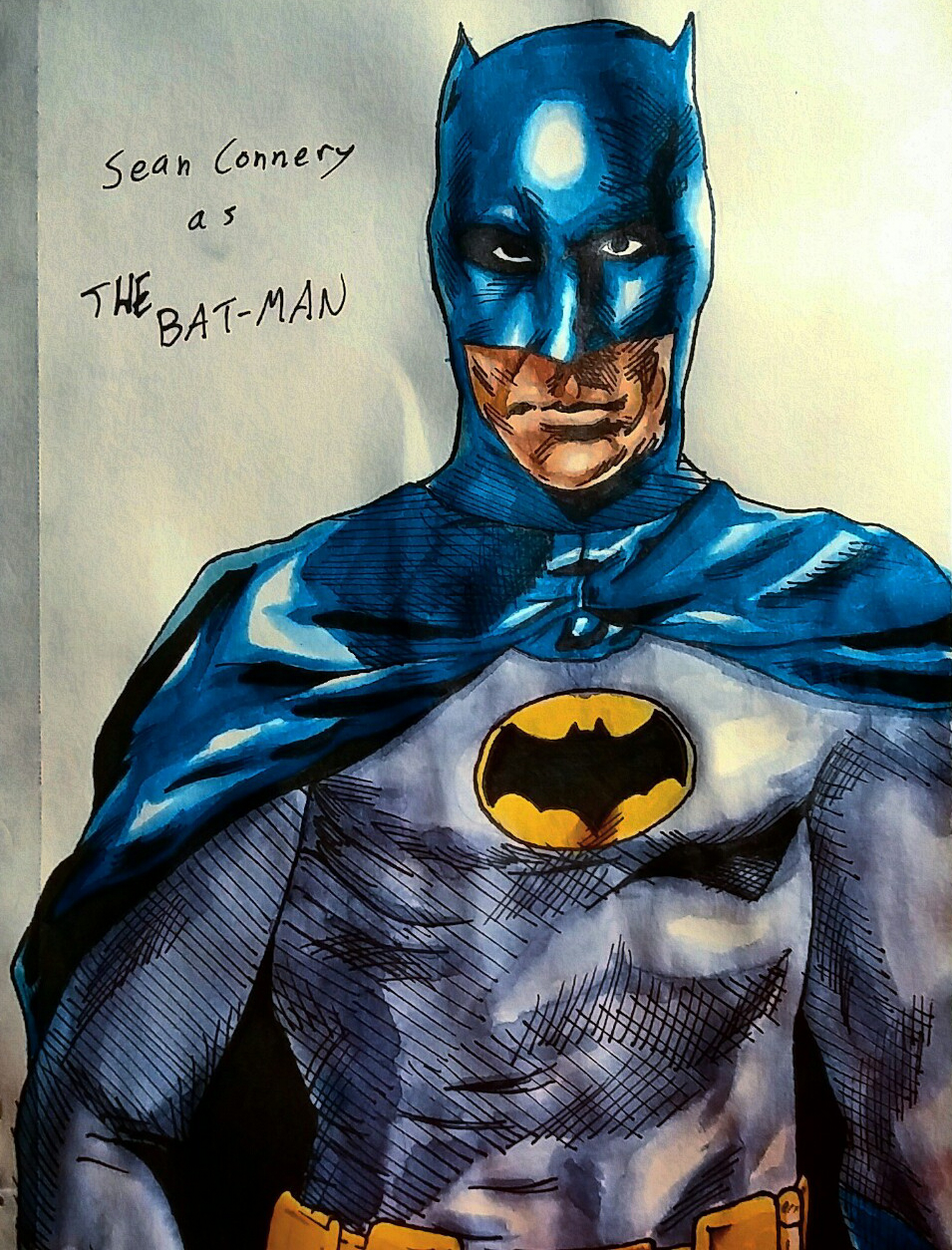 Watch
Prompt: Draw the likenesses of Golden Age actors and Actresses in the guises of the original justice league to practice portraits and not sucking at watercolor.

And we finally get to my personal favorite actor in this series, the legendary Sean Connery as the mary Sue, The Bat-Man.

I practiced this likeness so many times and I surveyed all the old people I knew if it looked like Sean Connery when he was that age and they all said "look man I'm not that old".