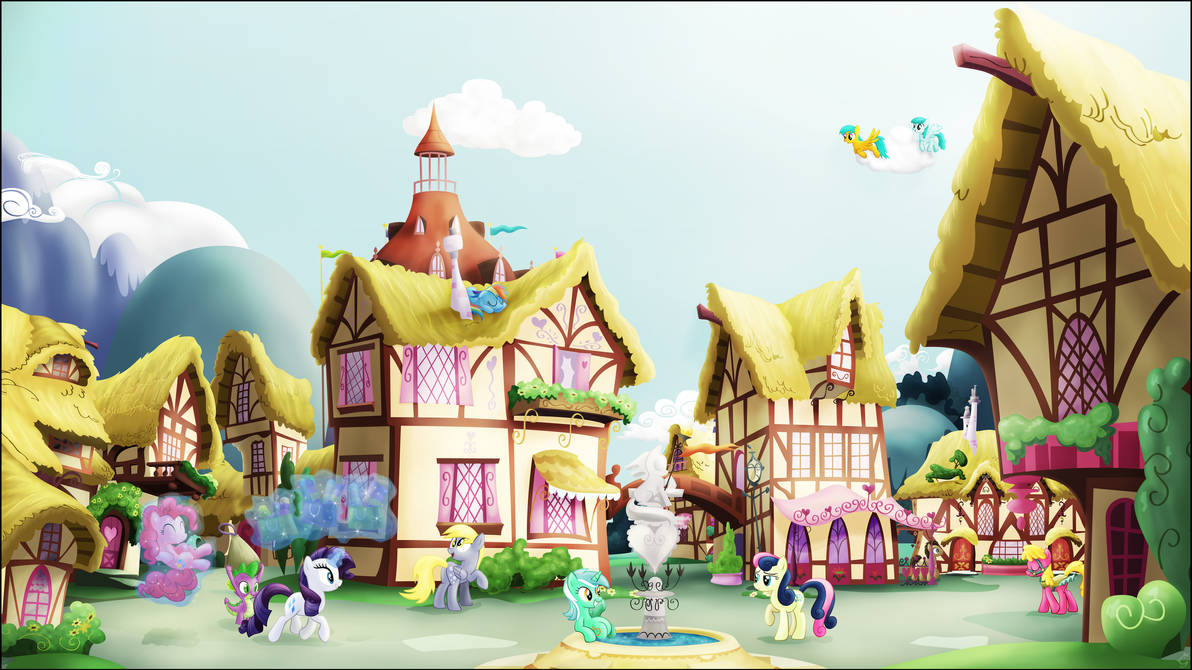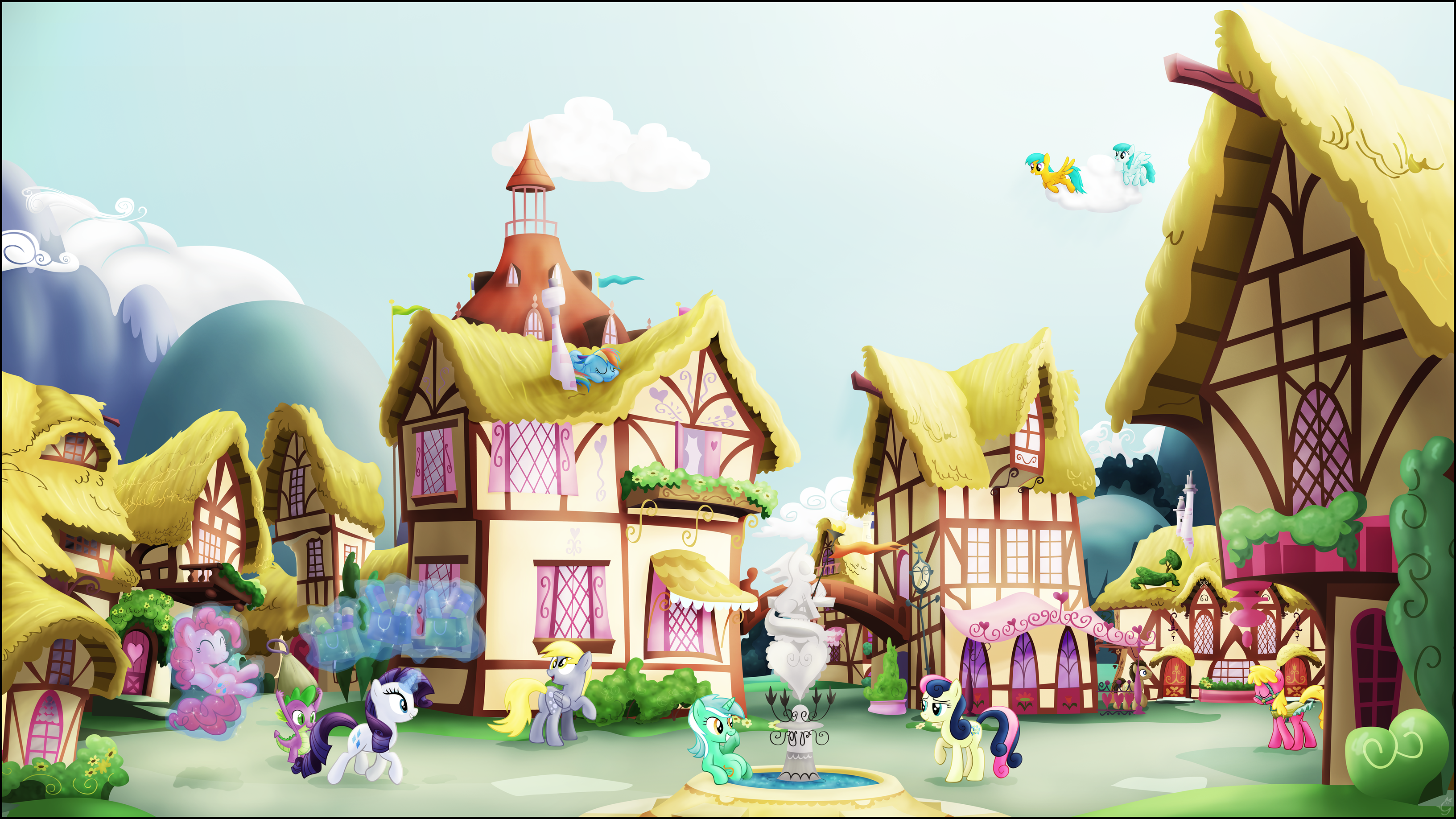 Watch
Alright, noon-version. Noon..ish, anyway. Well, daytime.
I'll just wait for someone to point out the obligatory obvious giant error i made so i can correct it.
And btw, final psd is about 840mb and 500 or so different layers - i almost gave Photoshop a heart-attack with that picture.
Step by Step:
Night:
Dawn:
Dusk:
Print (with all 4 pictures) is over at redbubble:
[link]
This is incredibly beautiful due to realistic shading and wonderfully bright sky.
In this picture, Rarity has lifted up Pinkie Pie while carrying some items via magic as Derpy watches them, Rainbow Dash is sleeping next to the chimney on the roof, Lyra Heartstrings has her hind-legs put into the water of the fountain, a cloud that Raindrops and her friend are moving is soft and fluffy and I see Spike holding up a sack with something inside.
The magic Rarity uses is shiny with glitter like the night-sky with hundreds of stars. I see Doctor Whoof behind a part of the house and Cherry Berry with a fancy outfit on

The Artist thought this was FAIR
64 out of 68 deviants thought this was fair.
This picture is truly a marvelous painting, as all of yours are.
I love how in each of these paintings you put ponies going about their business, such as Rarity doing work and Spike helping her, with Pinkie caught in a magical bubble, but still being cheerful. And that it's not just the mane six and Spike, but the background ponies as well. I really like being able to see what would most likely be going on in Ponyville. The characters and their behaviors are believable and suit them in these pictures. And I also enjoy the colors in this painting, they're very believable and-for lack of a better word-colorful. And I especially love how you did Rarity's magic effects, it's really beautiful and has a magical feel, just as it should.
However, I personally feel that this is a bit too bright, in regard to the shading. It just seems it's not relaxed enough, like the sun is really powerful and intense. Considering this is a painting of a calm day in Ponyville, I just think the shading needs to be a little more relaxed and less intense looking.
That being said, I love this painting and your other paintings. Anyone can tell you've put a lot of work in these, and they come out truly beautiful. Keep up the good work!

The Artist thought this was FAIR
21 out of 22 deviants thought this was fair.