About Us
Welcome to the group! We're here to hopefully help promote
Still Life Photography
and in particular
your
work. We have gallery folders open for submission, upcoming blogs, tips & tutorials. Whether you need help understanding what Still Life Photography is, expose your own work or just look at some amazing creations - we're the group for you!
Read more about us here.
Submission Rules
If your work is declined and you'd like to know why please ask us! We are happy to help.

Your work needs to be categorized within the
Still Life Photography or Artisan Crafts
galleries.
If it is not in those categories, it will be rejected.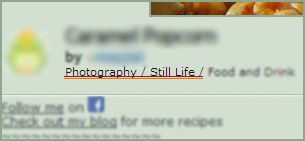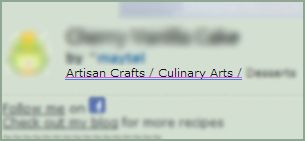 Folder submissions are open to members only - join to submit.

One entry per folder per Deviant each week.

If your work is declined and you'd like to know why please ask us! We are happy to help.

We will monitor submissions and decline works that don't fit the criteria, aren't categorized as still life or appear to be unfinished.

We do control submissions and accept/reject them on a quality basis. Please make sure you don't submit poor quality shots/out of focus images and so on. Please keep manipulation/effects to a minimum and use collages with care.

On the note of
Artisan Crafts
, This is still a photography group first and foremost. We are happy to include your beautiful creations, however the photo itself must meet the same standards as the rest of our submissions. Do not let this discourage you though. We have plenty of resources that can help you take better photos of your work! So stick around, you might learn a thing or two!


If your photo is categorized as
Artisan Craft
please use the Artisan Craft folder when you submit your work.
Our Gallery Folders

Dolls
The Dolls Gallery is for all your Still Life shots of Dolls, figures and toys. Please be aware that you can also submit your Doll work to Artisan Crafts but be sure to keep the divide when submitting to this group.

Danbo
The cute little box figure deserves a gallery all to himself we decided! Danbo is popular and some say over-used, but we're confident we can get some unique little shots into the gallery and welcome your Danbo shots.

Food - Baking
Whilst most of the time we would hope that you create your own subjects to photograph for Baking, we do understand that sometimes you can get some beautiful shots of things that are already made. Therefore we welcome all sorts of food creations into this gallery that fall under cakes, cookies, pastries and tarts!

Food - Desserts
Not to be confused with baking - Desserts is all about cheesecake, yoghurts, pies, ice cream and so on.

Food - Meals
Meals must be shown as main meals with the emphasis on the whole dish rather than a selected area.

Food - Other
This is for anything else - fruit, salad, meat...anything that is singular and on its own and doesn't fit the other gallery defintions!

Drink
Whether you've got a lovely shot of some coffee beans, a steaming mug of hot chocolate or something else - this is the folder for you! Keep those cocktails coming!

Cut Flowers and Flower Arrangements
This folder is for cut roses and so on - flowers that you've bought or cut that aren't still growing in the garden! Not to be confused with the flowers section of Animals, Plants and Nature.

Arrangements
As you will see in this folder, this is both for cute and quirky arrangements and traditional set ups of Still Life Photography. Whether it's an arrangement of fruit, shoes, or ornaments e.t.c NB: Cut flowers MUST go to the cut flowers gallery.

Jewellery
Open for all types of jewellery! Remember that still life does not involve the living though - so if there are people in your shots it will be rejected!

Bottles & Bokeh
We had to have a folder for those lovely still life bottle shots - anything remotely featuring a Bottle and fitting the still life requirements can come here!

Miscellaneous
For everything else Still Life that doesn't fit above!

Ornaments
For all types of ornaments that don't fit bottles, bokeh, dolls and jewellery!

Artisan Crafts
For all non-food artisan craft submissions!
Finally...
Enjoy the group! If you have ideas, suggestions and thoughts on what we can add or do - let us know!