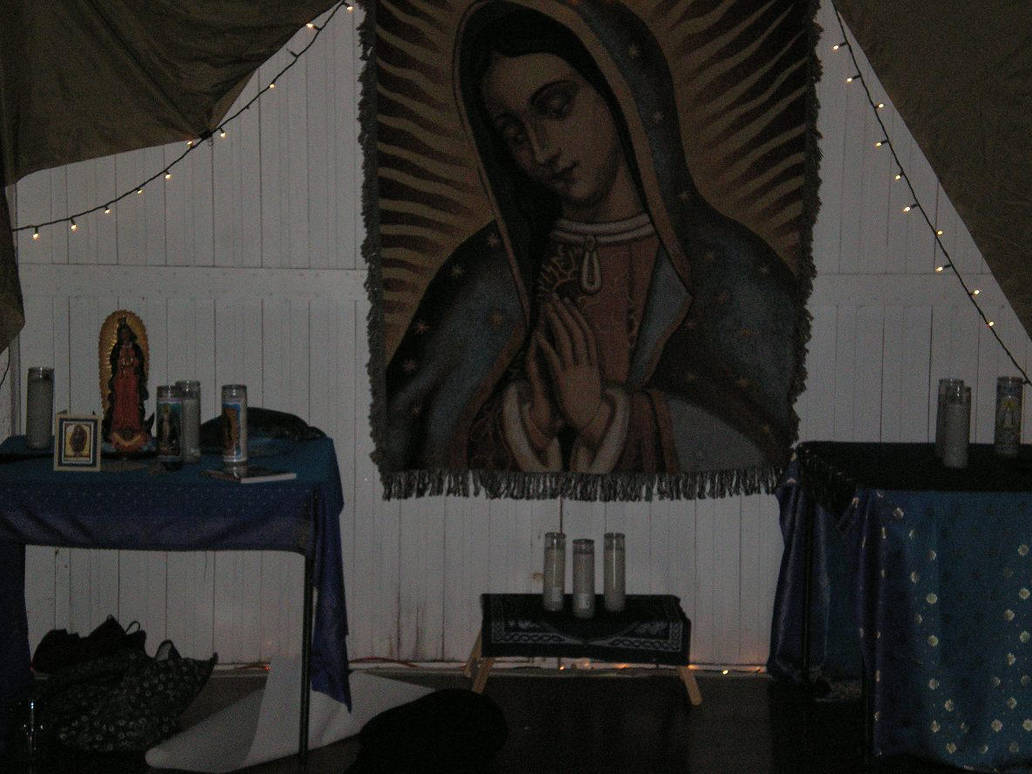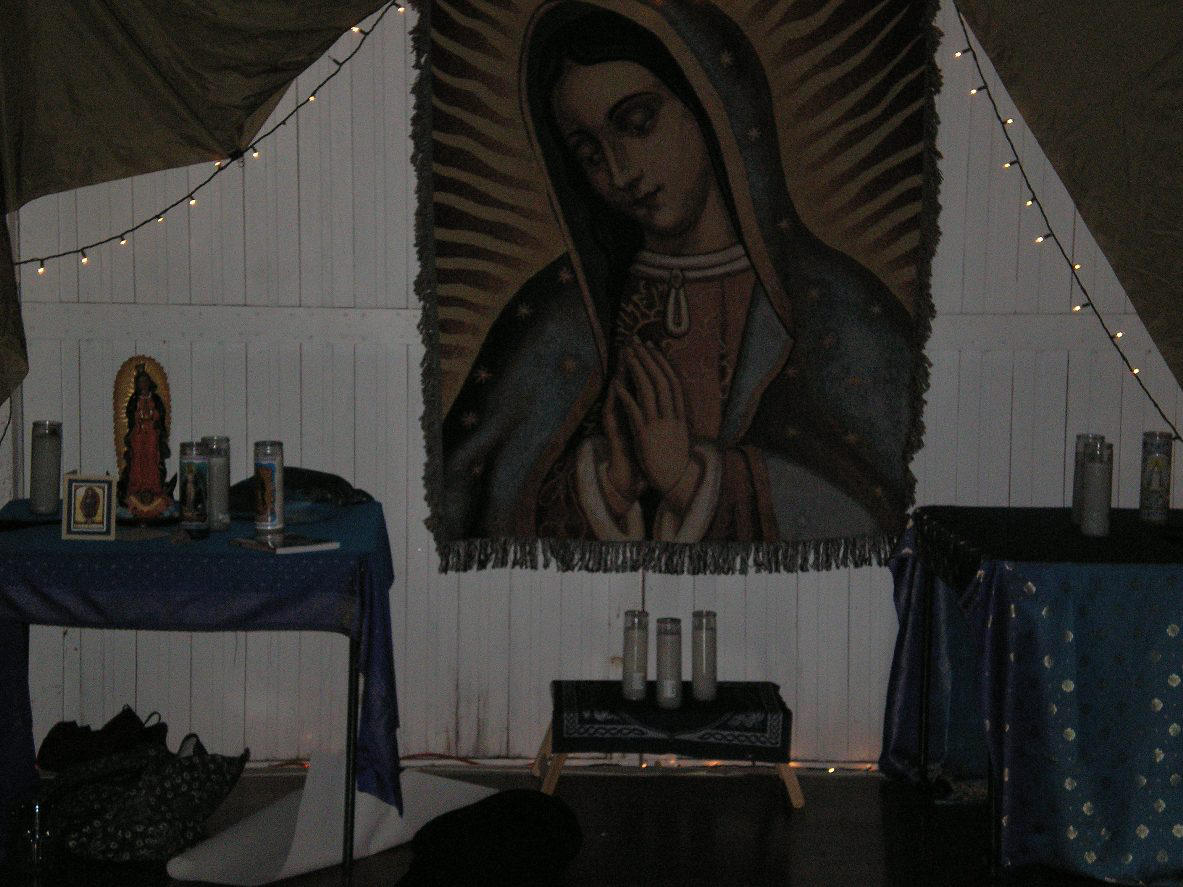 Watch
The 2006
SpiralHeart WitchCamp
was held in late July at the
Claymont Society for Continuous Education
in Northeastern West Virginia. The Society's land offers two major buildings for sleeping and activities, one of which is called "The Barn", even though it just looks like a really long building with a lot of rooms. The Barn consists primarily of sleeping space on the second floor and activity space on the ground floor.
At one end of The Barn is the Octagon, where the major nightly rituals were held. Approximately half of the Octagon was used as ritual space, the other half (being somewhat under reconstruction) being used as storage space. (You never know what a Reclaiming Witch will want to work into a ritual. :evil laugh: )
The theme for the 2006 camp was the story of "La Llorona", a tragedy told by the indigenous peoples in what is now the American Southwest. In recognition of the cultural aspects of the story and the need for compassion in tragedy, one Goddess invoked in all the main rituals was an Aztec Goddess, Tonantzin, who is both a mother Goddess and a Goddess of compassion (see my poem
here
).
This is a wide view picture of the altar to Tonantzin.
This picture may be copied for display to any
SpiralHeart
or SpiralHeart-related website or publication, or any
Claymont Society for Continuous Education
website or publication, provided photographer credit is given to "steward". Please drop me a note if you are doing so.
This picture is usable for stock;
click here to see stock rules.