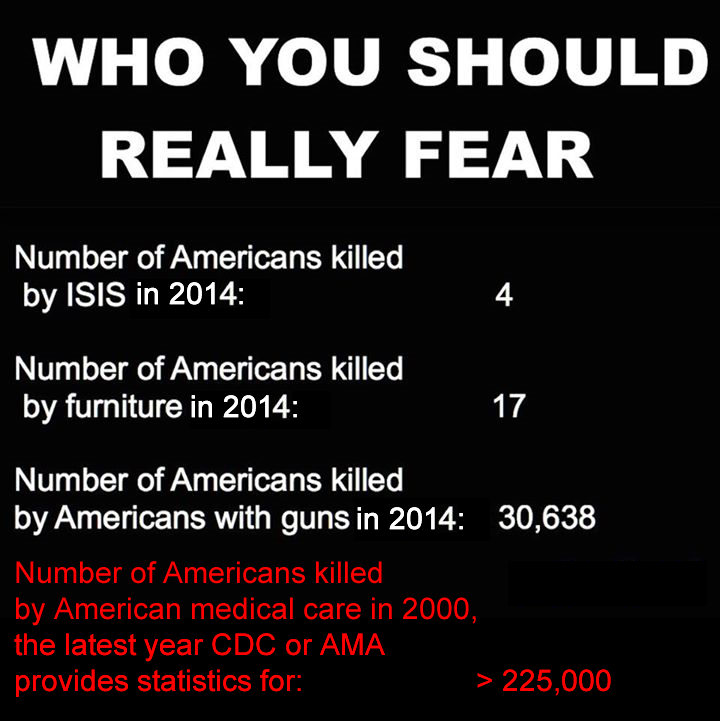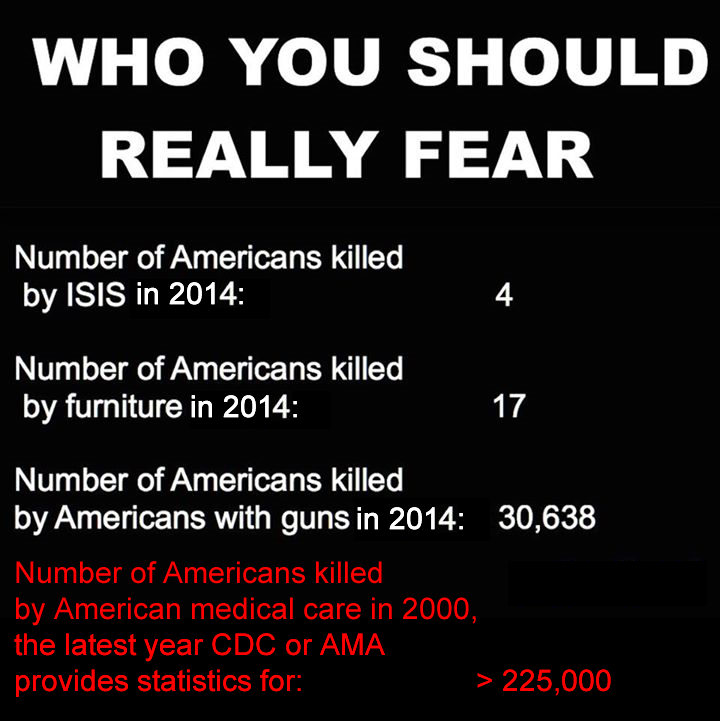 Fear is misplaced in the US

Prooblem is there's a culture of witch-hunts, that dates back centuries, through most of the Anglosphere. Far easier to declare foreigners "witches", than either gun owners, or medical practitioners.
Reply

Actually, I was taking issue with the AMA's attacks on the gun industry, when in reality the American Medical Association's control of politics makes the NRA look like pikers...
Reply