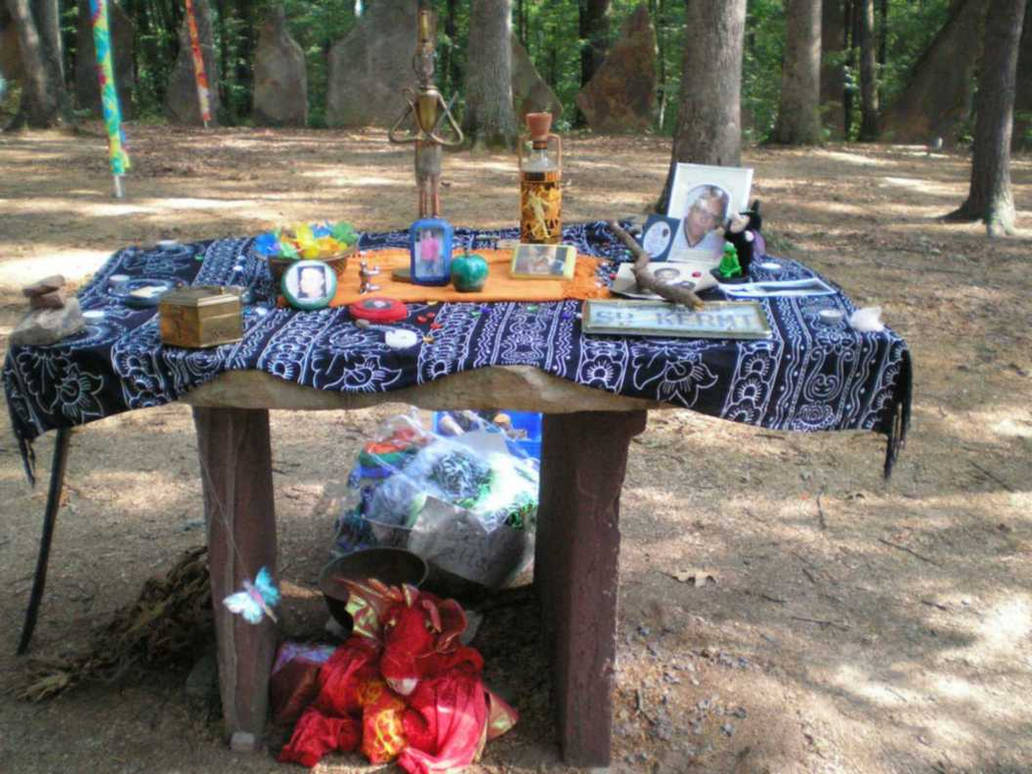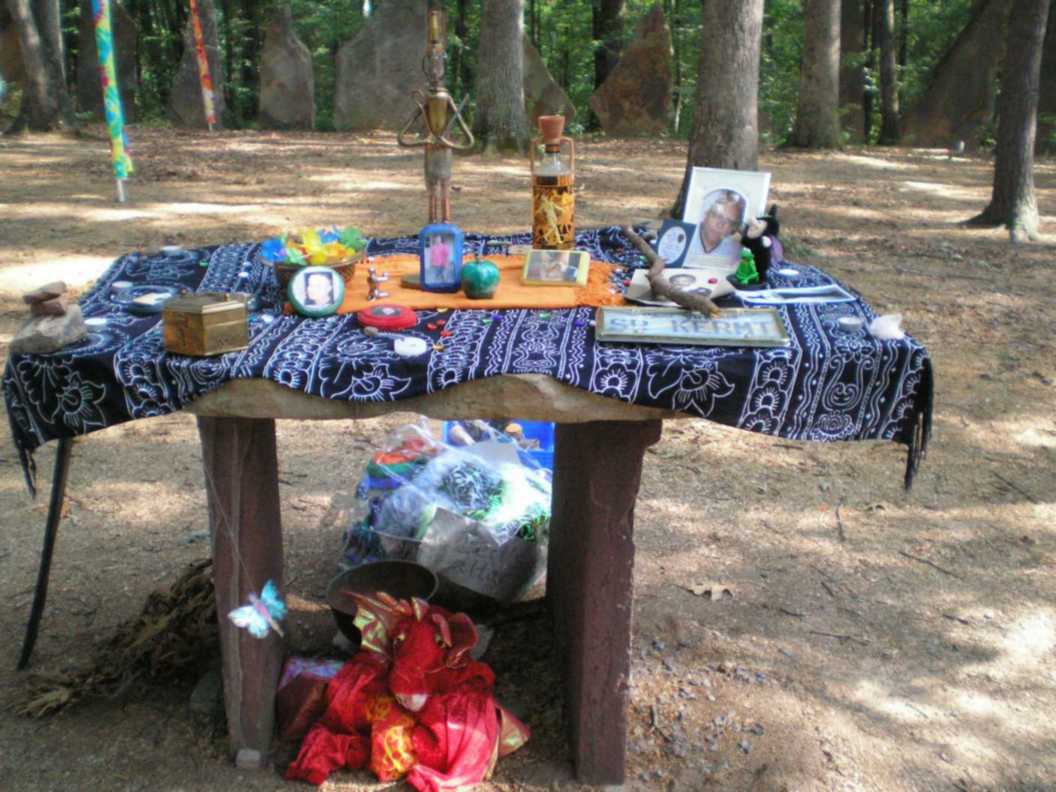 Watch
The 2010
SpiralHeart Summer WitchCamp
was held in late July at
Four Quarters Interfaith Sanctuary
in South-Central Pennsylvania. The theme of the camp was the story of Isis and Osiris.
In the main ritual space, to the side, an altar was set up to honor the beloved dead, both community members who had died in the past cycle of the year as well as any others dear to any camper who has passed to the Summerlands. This altar helped anchor an optional ritual after main ritual one night so that campers could more fully express their grief about their losses.
This picture may be copied for display to any
SpiralHeart
or SpiralHeart-related website or publication, or any
Four Quarters Interfaith Sanctuary
website or publication, provided photographer credit is given to "steward". Please drop me a note if you are doing so.
This picture is usable for stock;
click here to see stock rules.