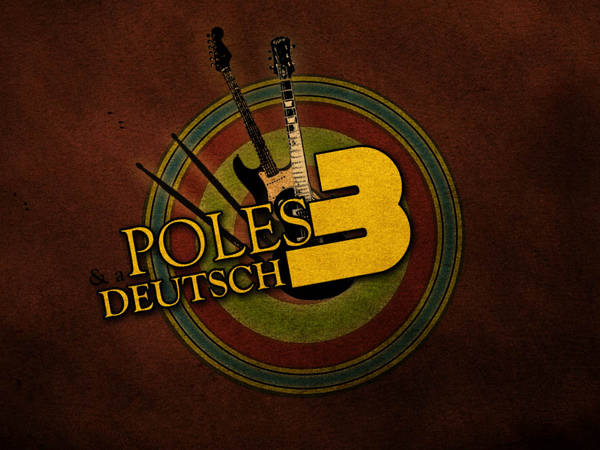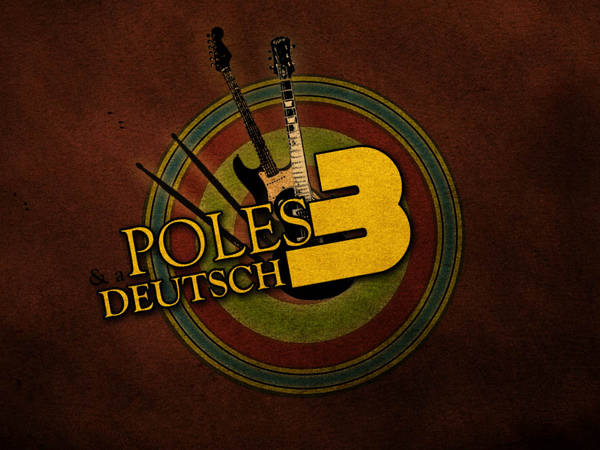 Made this a long time ago for a band some friends and I were gonna start. It supposed to say 3 Poles and A Deutsch. I've been told from a lot of people that you would never guess that based on the placement of the 3. So thats just bad typography work on my part lol.
All done in Photoshop. I'm happy the text turned out fine, considering it wasnt vector. I made some other color versions also. I love playing with the hue and saturation, and can't ever seem to be satisfied with one version, but this is the original.
I think just about everything here is originally by me. The instruments are pictures of my own. I used a texture for the background, which I'm almost positive is [
this
]. This is one of my older pieces, and I never did a good job of keeping track of stock, but i'm gonna fix that in the future.
Overall, I'm pretty happy how this turned out. Tell me what you think! Enjoy

haha that band name cracks me up just for starters--
And I like this! I think you did better with this one! I love the guitars and the vintage background--the darker colors--hm..I'll admit the placement of the three does throw this off a bit--I'd probably still be scratching my head if you hadn't told us what the name of the band was--but then again--it is something different, makes you look at it from a differenet perspective-it's original-if we want to find the positive side! But it does throw it off a bit. Over all though, you should definitely be pleased! I really like this one!
Reply

thank you! Ya i definitely like this one better than the other... the three does throw things off, but thats not enough to make me redo it lol
Reply

haha i completely understand! It still looks great! Sometimes you need more motivation in the picture to make you want to change it--and to me this seems just as good!

keep it up!
Reply