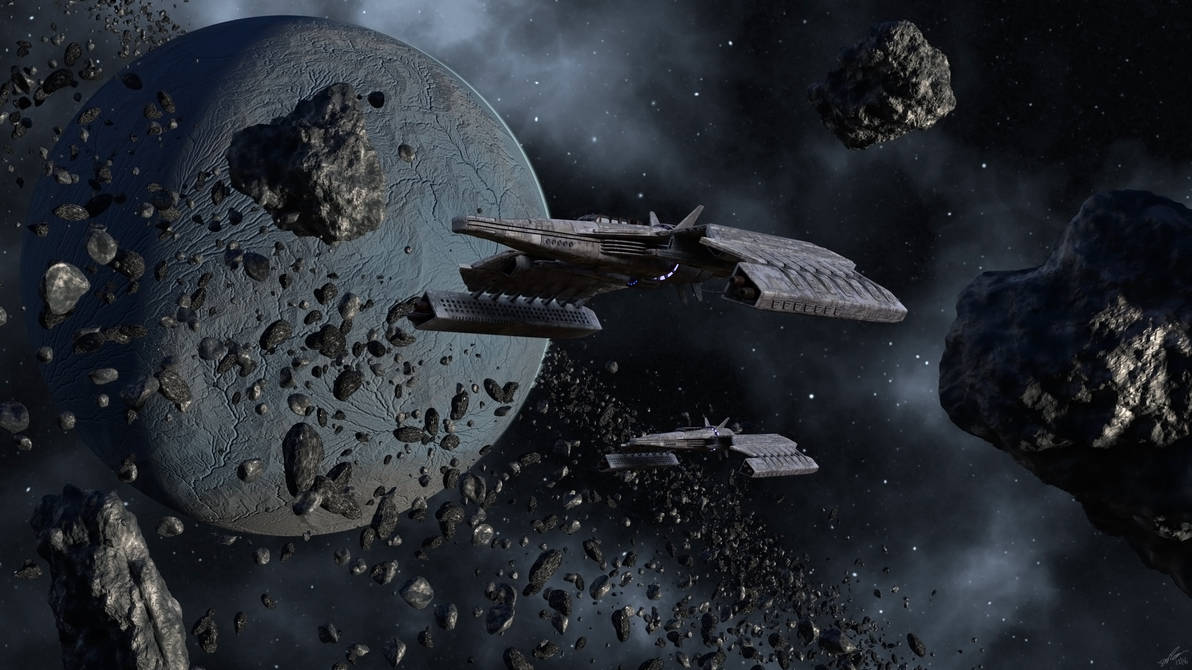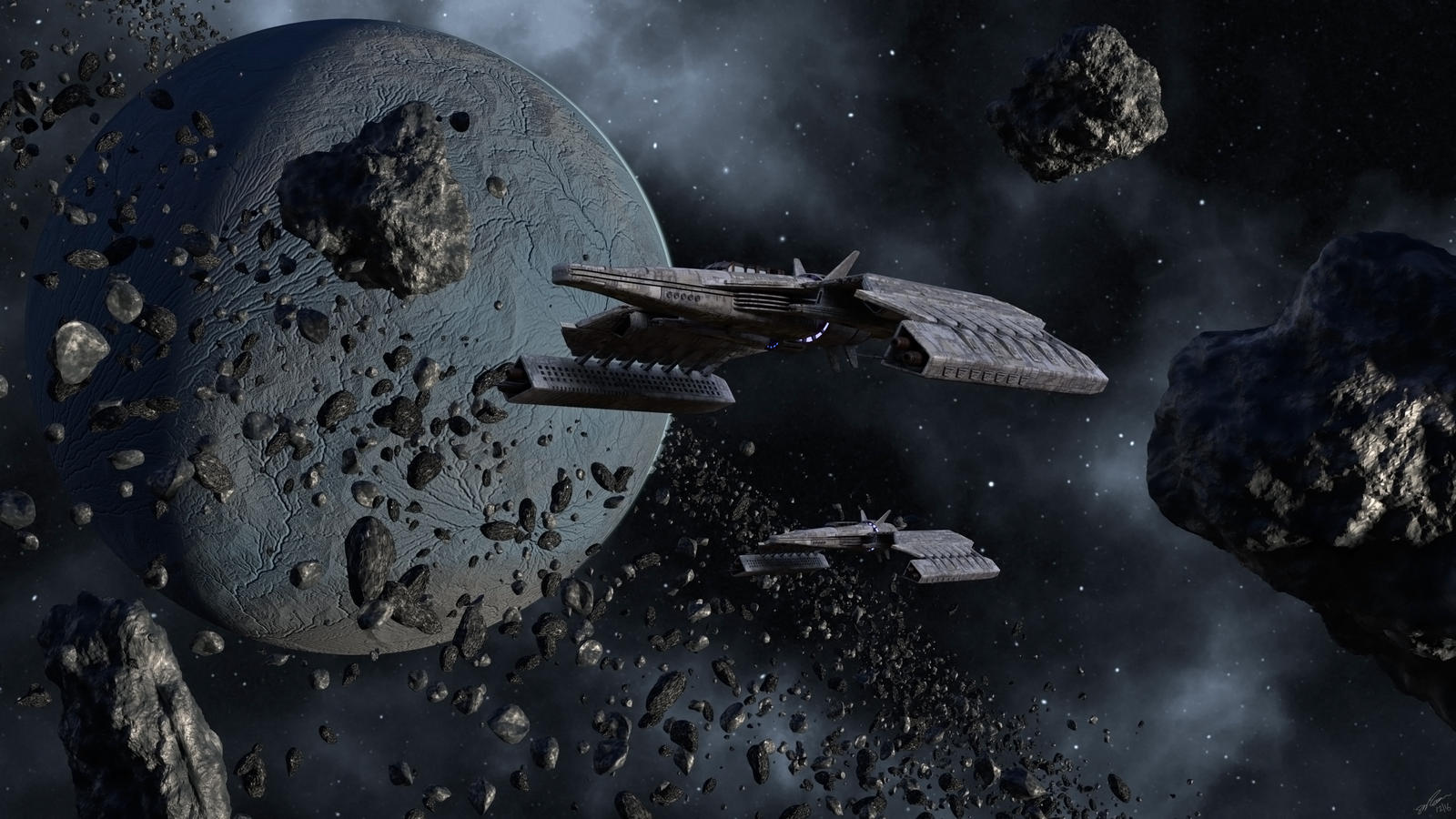 Made with Blender 3D (with a dash of Filter Forge, Wilbur and Photoshop).

Just beginning with Blender (this is my first proper Blender project) but am very impressed with it so far!

Not bad for a first project. A lot better than my first tries with blender

I'd drop the Specular on the rocks a bit They look a little glassy.
Youcan use several light sources to tweak lighting. On from below as the main light source to match the planet. then one above the shipsset to a very low level to keep the feature onthe upper surface of the ship visable. It takes some trial and error, and can be a real pain.But there are several Tutorials on lighting over on youtube.
Reply

Thanks

Appreciate the advice - thank you.
Reply

Check your lighting sources, on the ship the light come from above, but in the planets from a side, this is destroying the realism and makes you realize they're not the same image.
Reply

yeah - that planet is not helping it is

noted - thanks for the heads up.
Reply

Impressive. Very nice work indeed!
Reply

The only thing that seems a little bit "odd" or out of place is that planet in the background but I can't quite put my finger on why... perhaps it's been photoshopped in?
Reply

I take your point. Could have been better. It was rendered in blender, planet and all but I did do it in a couple of passes - the planet and the nebula with the rock ring and then the ships and near rocks (did this really for scale issues). I did try to get the lighting the same but maybe that's not quite right.
Reply

Also render the backgrounds IN the scene too, don't photoshop em in

texture them to a flat plain, and set the plain to emission (if you're using cycles of course) and then you'll get much better lighting
Reply

Great tips - thank you - yep using cycles - like the idea of an emission plane, will do some experiments!
Reply

If you checkout my gallery that's how I do mine! I use other light sources as well but it just makes space looks brighter

Reply

Oh okay, so you rendered them on different layers, that'd do it then! Haha

I always render my stuff using different layers but on one render at once so that the lighting's right
Reply

Reply