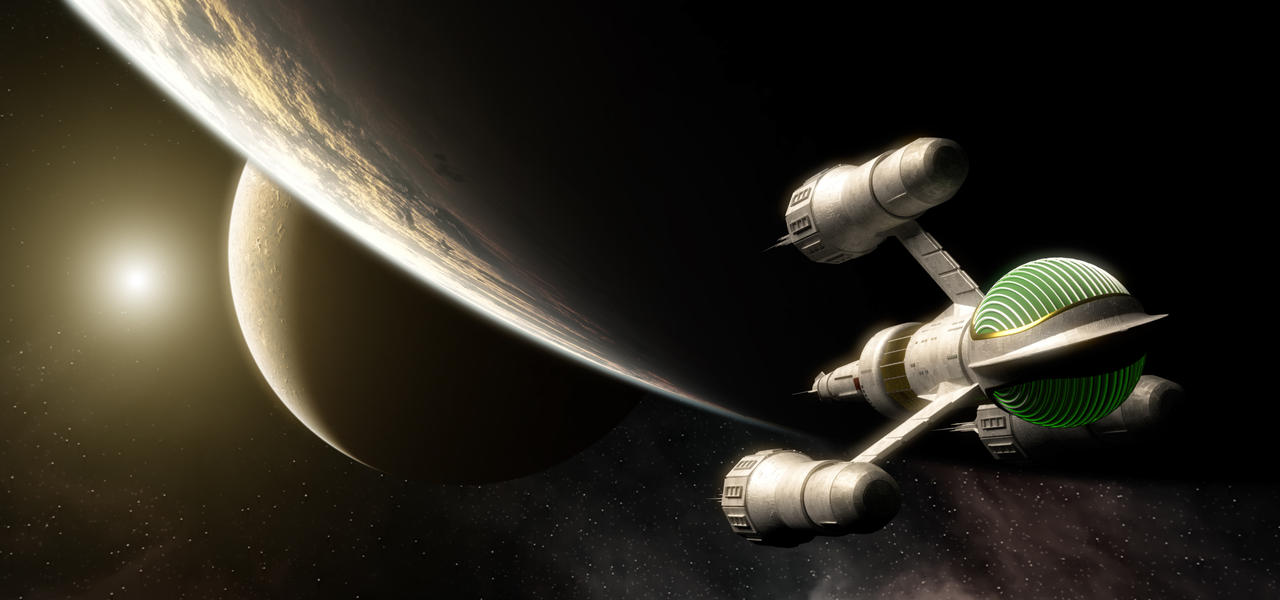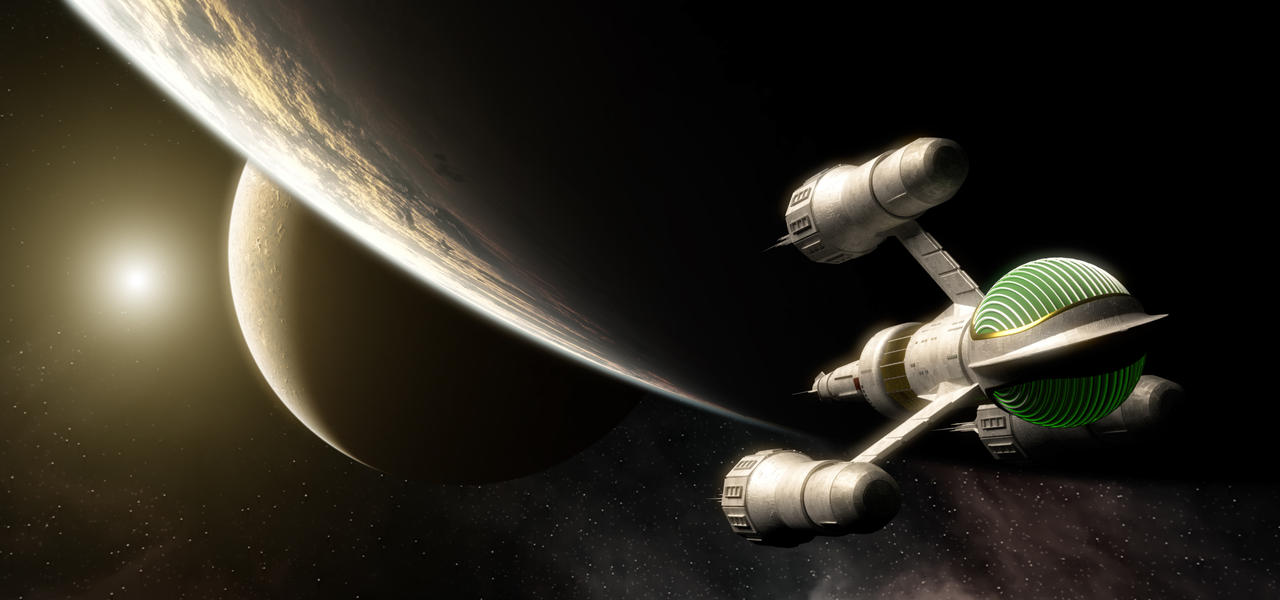 Blake's 7 fan art Made with Blender 2.79, Terragen and Affinity Photo.

Thanks for your comment. Not sure I agree, but will keep that in mind for future projects. The idea was to lead the eye from the ship to the sun - sort of anyway!
Reply

If you wanted to make us look at ship, you did a bad job, sun is too distracting.
Reply

Very good. This is better than than they ever got the Liberator to look in the TV series. No disrespect to the people who worked on the show.
Reply

The design was genius in my opinion - looks great whichever way you look at it.
Reply

Brilliant work. This takes me back, I watched Blake's 7 as a teenager. And just for info the show was from 1978-1981.
Reply

Thanks, I wasn't even a teenager when I watched it the first time LOL! But I remember it being my absolute favourite programme along with Space 1999.
Reply

Cool design.

Reply