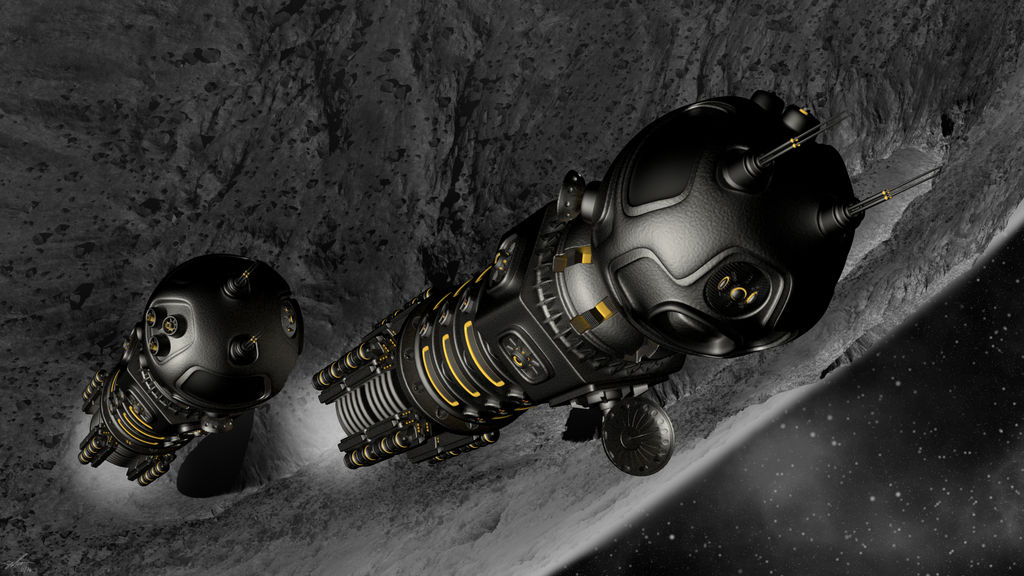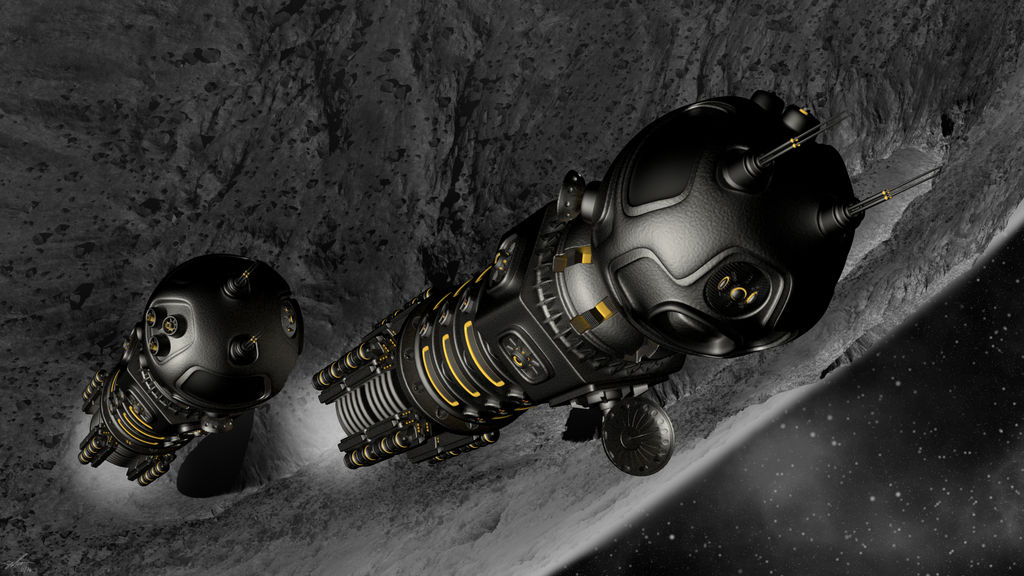 Heading home from some god forsaken rock. Created with Modo801 (and Mesh Fusion), Terragen Pro 3 and a dose of Photoshop. Hope you like it. Any suggestions or comments welcome!

Definitely feeling some retro vibes of this one.

The texture on the ship has a hammered iron look to it. Which goes well with the general style and feel of the design.I have ann urge to break out my atomic disintegrator and sign up for the cosmos patrol...
Reply

This might be one ship I visit and redo the texturing properly

I like the model and the design, the colour scheme as well but not sure about the actual texturing!
Reply

Nice, I like the concept!
Reply

Some kind of mining ships?
Reply

Yeah, that's the kind of idea - human ships exploring the local system a little bit in the future when it's just starting to become routine. Didn't actually have mining in mind specifically - but practical exploration/cargo type vessels.
Reply

Reply