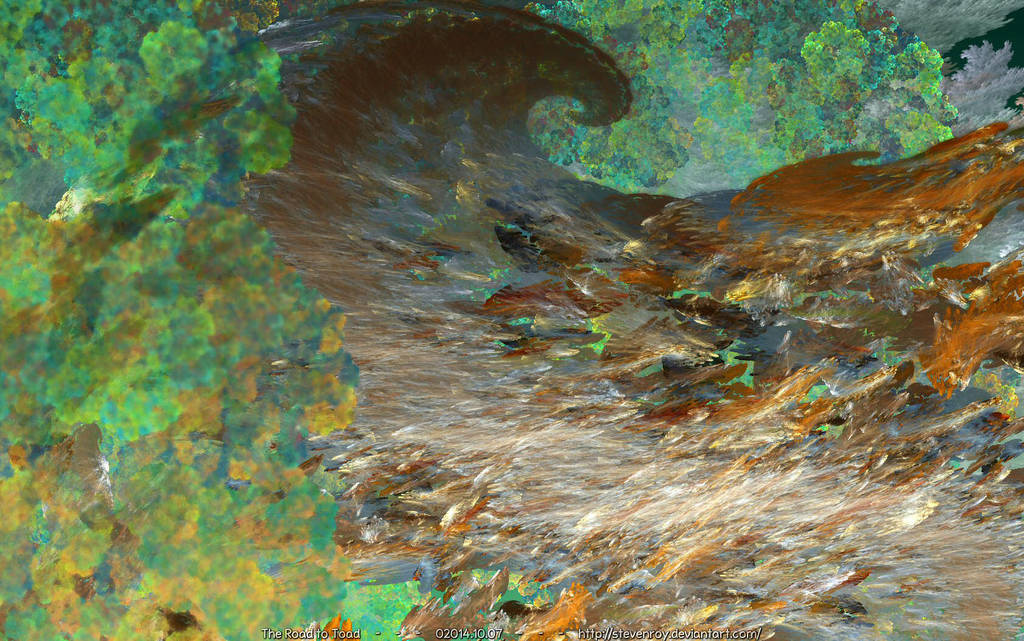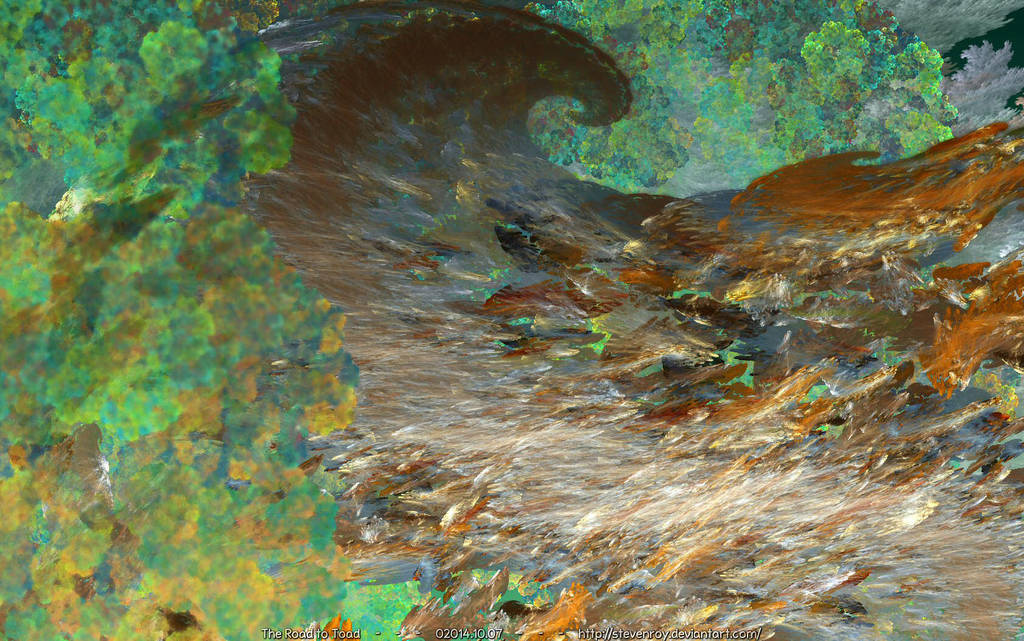 We're off to see the lizard, the wonderful lizard of old...
My, this path sure is winding!
A very long, and very winding road,
but let's be bold,
for at the end, we should be finding,
the magnificent, and powerful, mysterious wizard, the lizard named Toad!

Multiple Apophysis fractals blended then tweaked in PSP8.
Do you think it needs lasers? Maybe I should add a laser in there somewhere.

Been a while, hasn't it? Hi guys! I'm alive again for a few minutes!