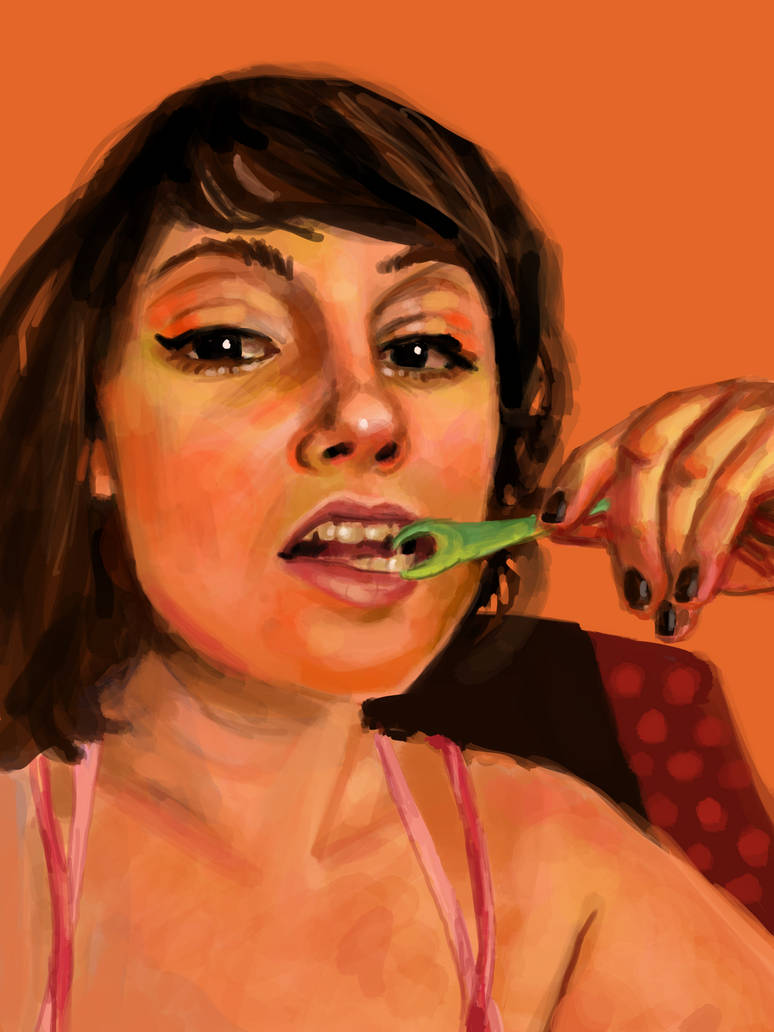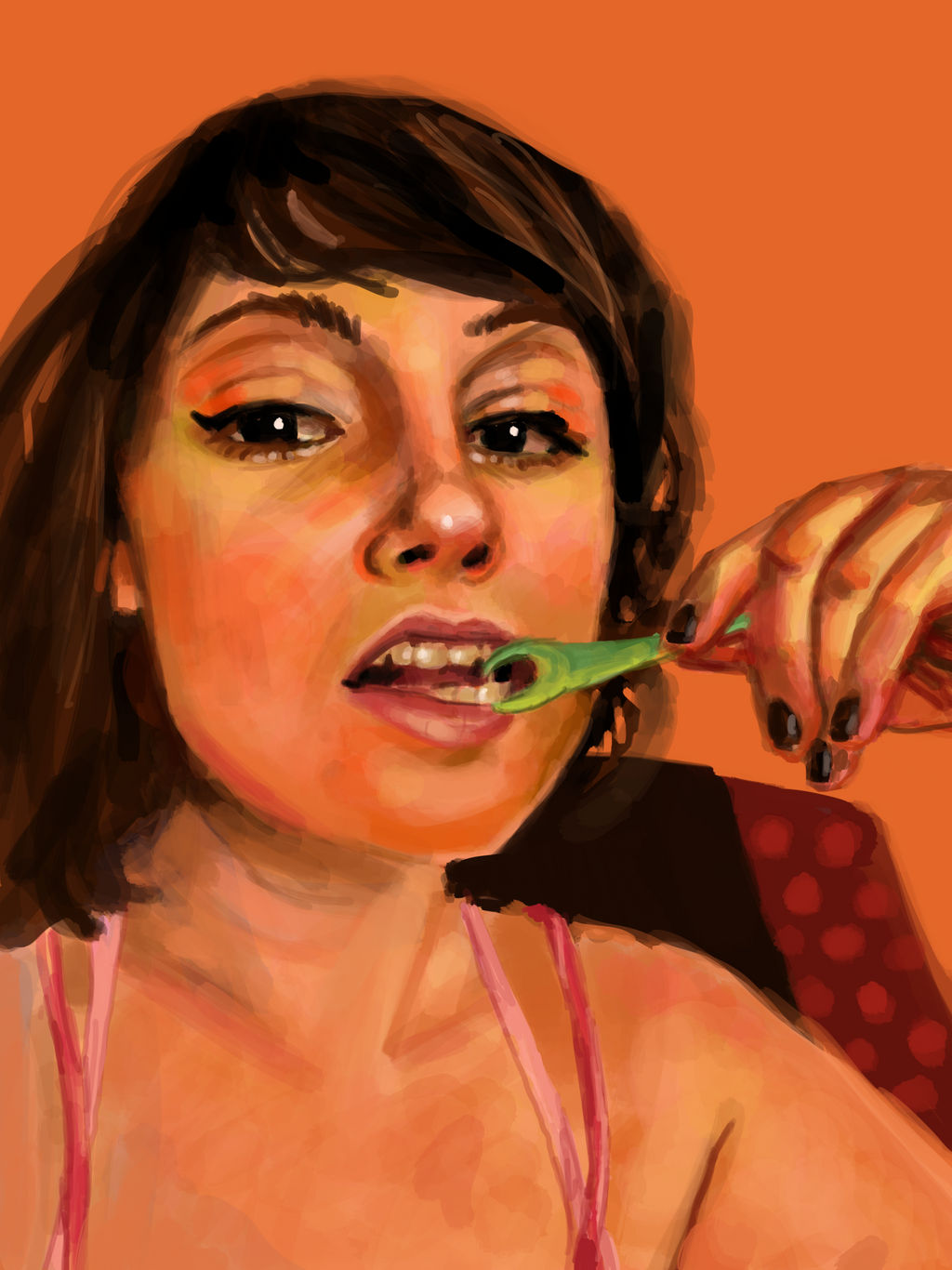 Watch
I would have titled this charming painting "Flossing." She looks like she is doing her flossing and brushing in preparation to go to bed. Maybe she is getting up in the morning. She might be looking in her mirror and liking what she sees. She seems to be pleased.

Her hair, and eyes look great. Something seems a little off with the left side of her nose. Her mouth and teeth look great too. I like her black finger nail polish.

This is a great painting.. I wish this young woman a good night and pleasant dreams. I feel that will not be sleeping alone.
The Artist thought this was FAIR
1 out of 1 deviants thought this was fair.