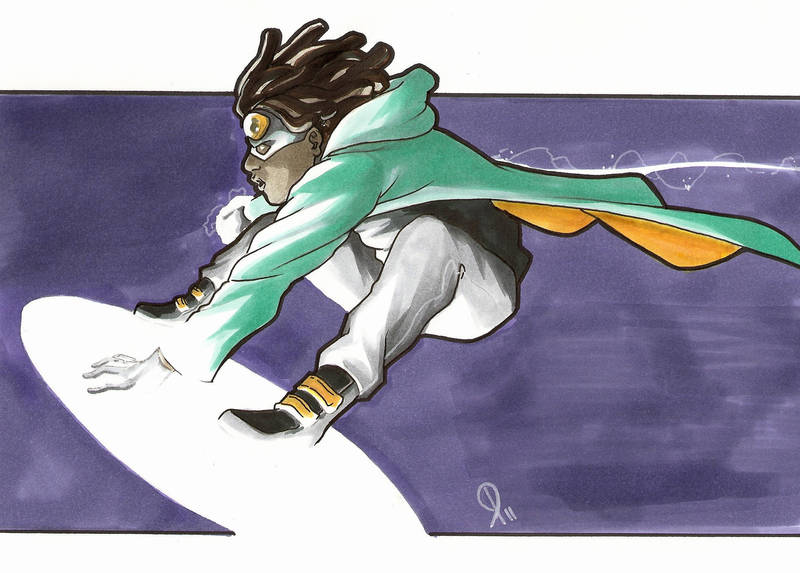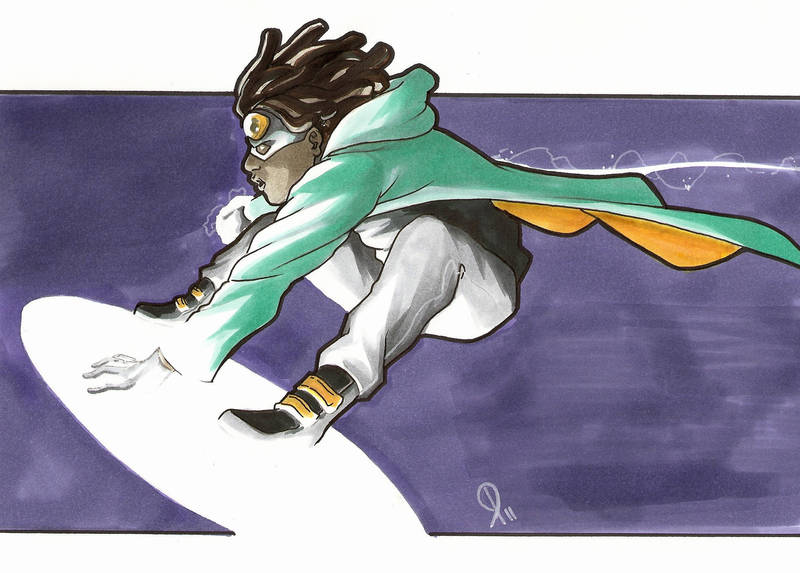 Watch

is having a tribute to the great Dwayne McDuffie and I couldn't resist whipping something up for it.
I used to to watch this show when I was a kid and it was always entertaining seeing the trials and tribulations of Virgil Hawkins. I'd rub my feet on the carpet and try to zap anyone who was unfortunate to be in my vicinity. good times!
mechanical pencil, Copic Markers, Pitt pens, Sharpies and white ink.
Enjoy!