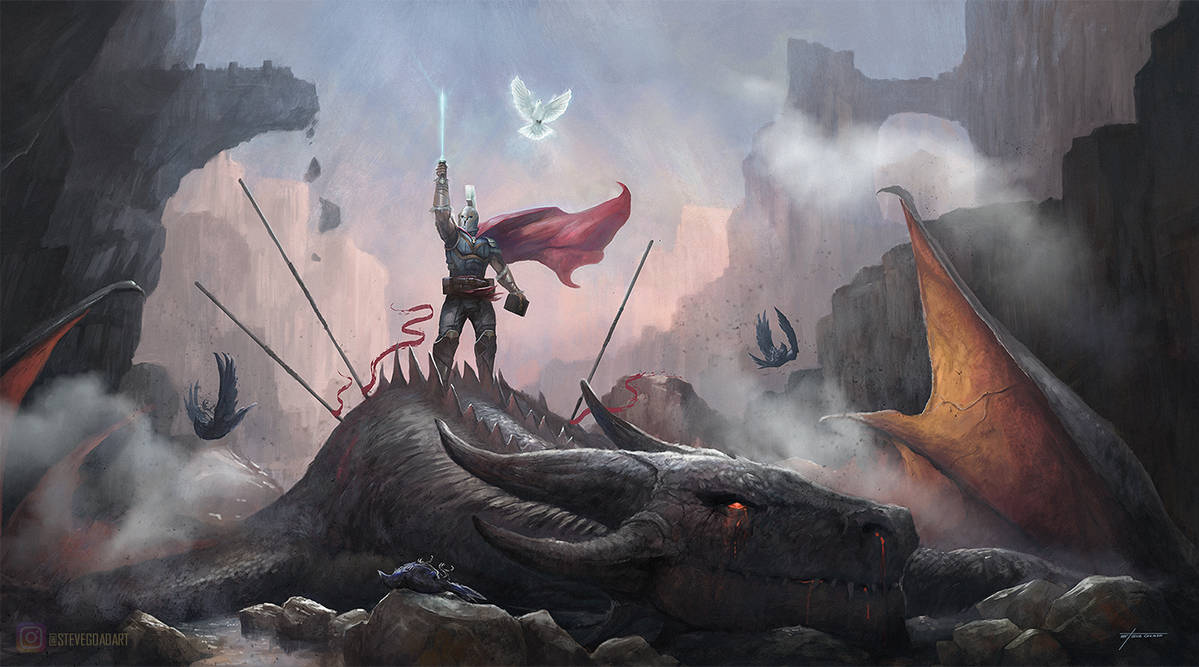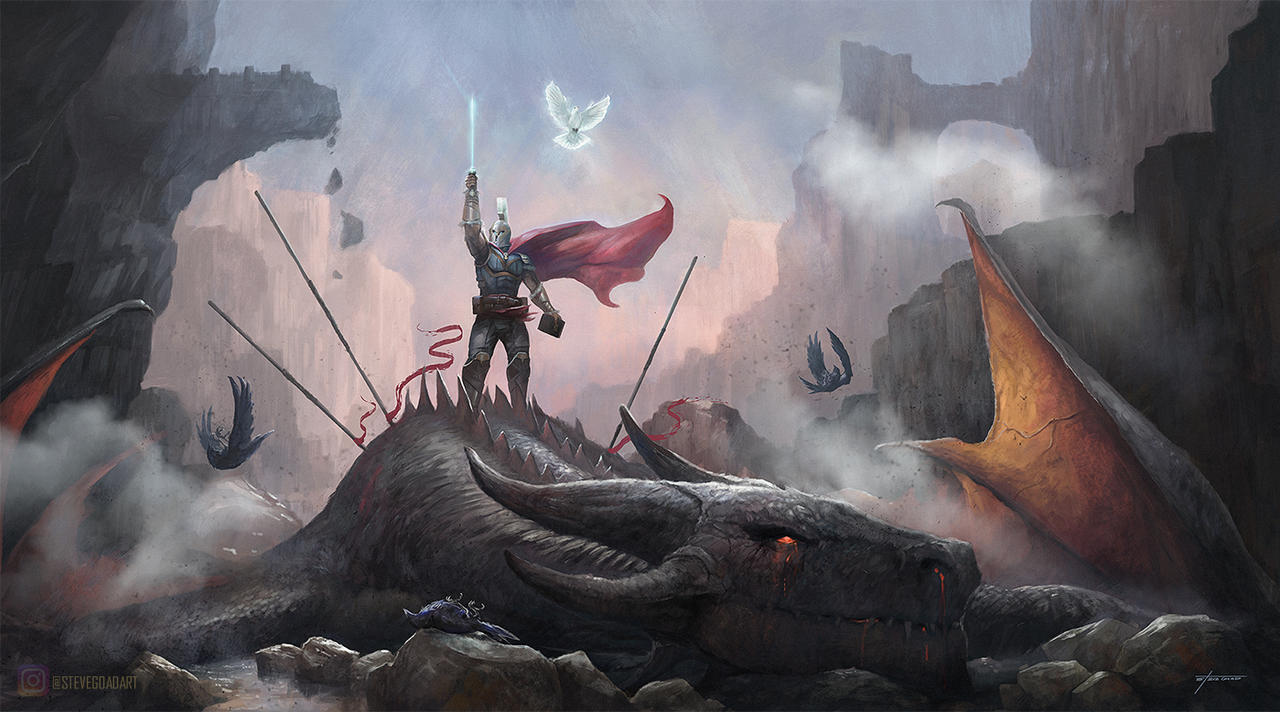 This entire series is pretty amazing, how well and how epically you've illustrated Biblical metaphors and utilized the symbolism in the Good Book! Excellent work!

...my only question is, where is his shield here? Or, if you chose to omit it here, may I ask why?
Reply

Thank you, I appreciate it.

I left the shield out since the battle was over and replaced it with the bible in his hand, in the original size you can zoom in and see "Holy Bible" on the cover.
Reply

I love this one such beauty in the composition
Reply

Epic theme: Spiritual victory!!
Looks like someone will be eating Crow after this battle.

Love some of the artistic decisions you made wih this piece: the light through the membranous wings, the darkness below the dragon's head, the cliffs providing a dark frame on each side. Impressive!
Reply

This is gorgeous imagery.
Reply

Reply

Reply

Phew! The Battle Has Been WON.
PRAISE JESUS!

Excellent work!

Reply

Nice one! Looks great the way this looks here^^
Reply