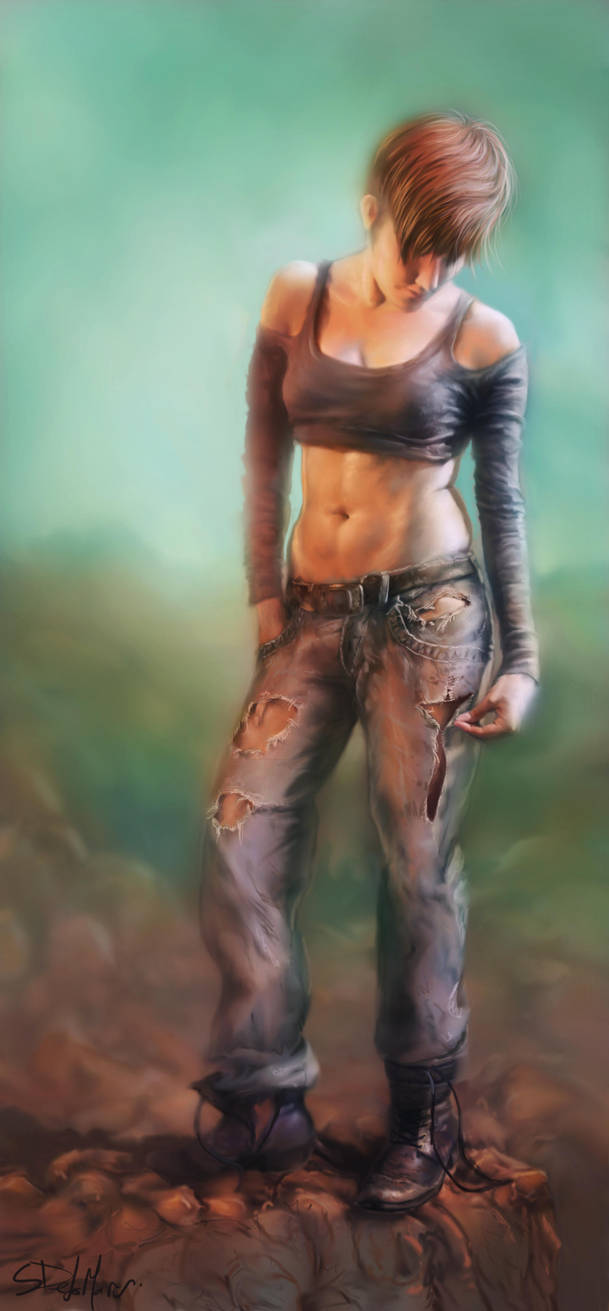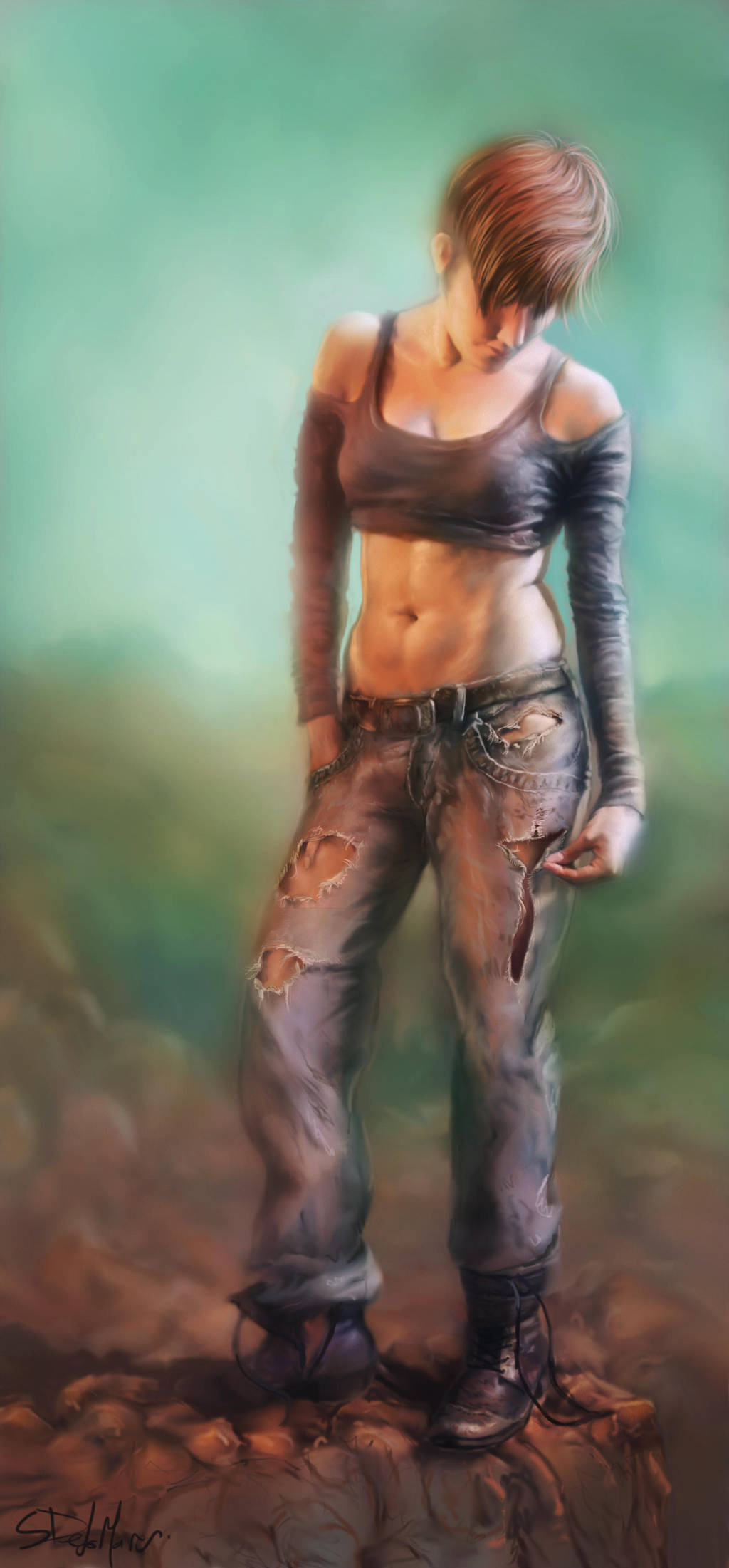 Watch

I wish

many
happiness and
much love
merrily
holidays


...so fine art
Reply

Excellent work Steve. Annthesquirrel covered all the lovely painterly comments and compliments on this gorgeous, meditative piece, much better than I could yesterday. It does make me wish that I had been that fit and brave 50 years, or so, ago.

Reply

I feel like I'm looking at a girl who is generally polite but will go all badass at a moment's notice if there's a need. Woosh. I LOVE the abdominal detailing. Not only is it realistic, but it hints at some nice muscles. Beyond that, my own particular female style might not be the torn jeans but I would totally rock those boots, and I love that top (though I can't say I'm brave enough to forgo an camisole underneath. my tummy is mine, darn it!) Ohhh, and that rip on her...right leg when you're looking at the pic like this, I love it. It looks like a dagger or blade of some sort and I don't know if that was intentional, but it amuses me because of how I think she looks like she'd be good in a fight, haha. Very pretty gal, but in a realistic way. As a whole, the color is very interesting. There's this sense of there being some kind of geographical feature in the background, but its not distinct enough - but I really like that style.
Reply

Badass is such a great word to have in a comment!
Thank you so much for the time and effort it takes to write these comments

Reply

Beautiful. Very realistically rendered
Reply

Reply

Amazing! Love the softness. Ethereal and earthy at the same time. Fav
Reply

wonderful details with the torn jeans

Reply