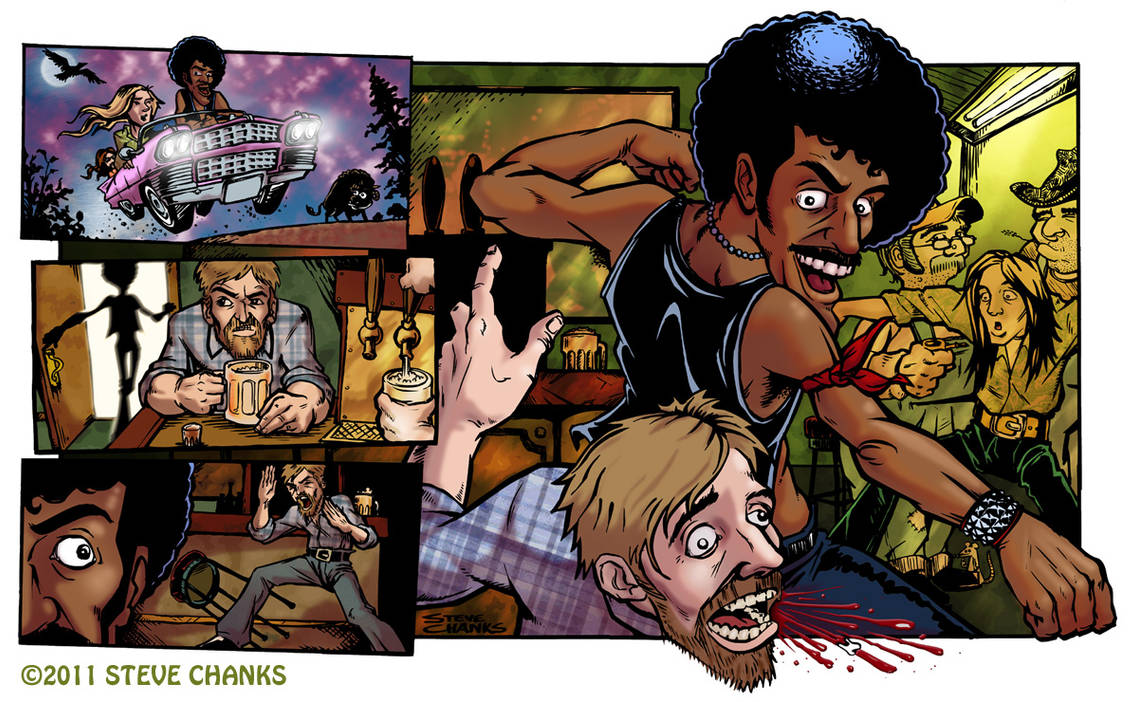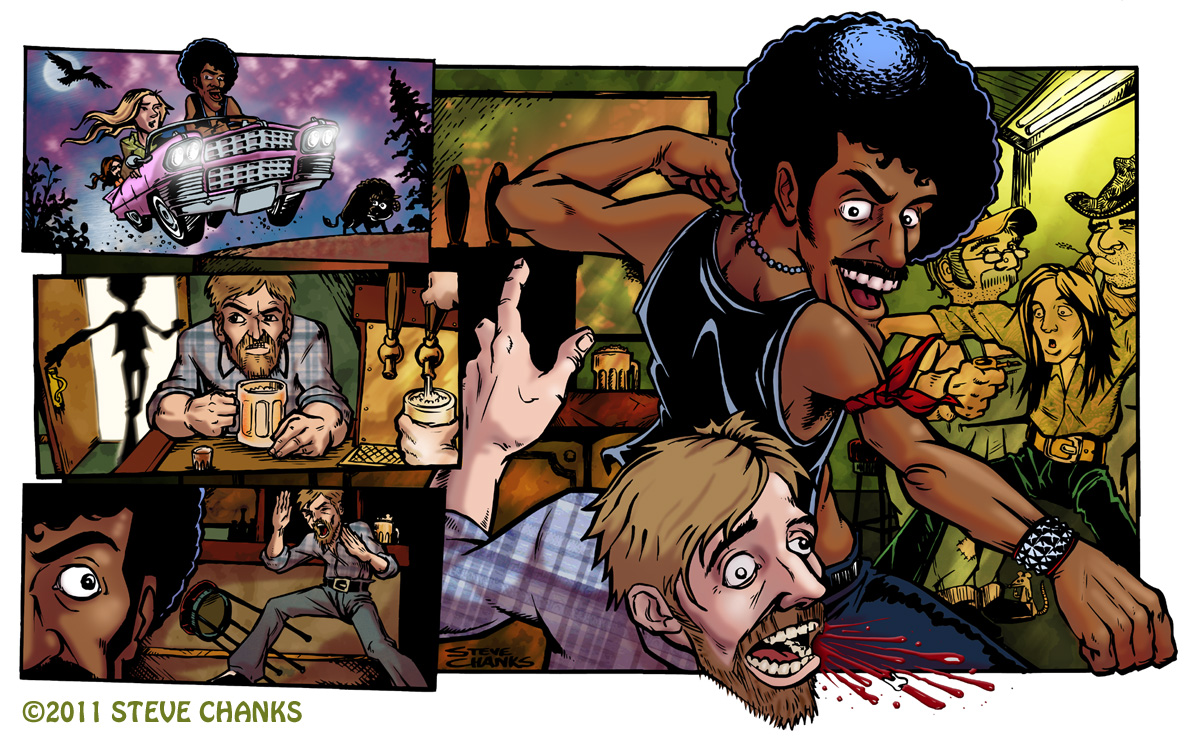 Watch
And if the boys want to fight, you'd better let them.
This illustration was featured in Guitar World Magazine waaaaaay back in 2004 when I was the Stories From The Road illustrator.

Something about Phil Lynott from Thin Lizzy walking into a redneck bar and some hillbilly calling him a girl. Punches and blood and beer....