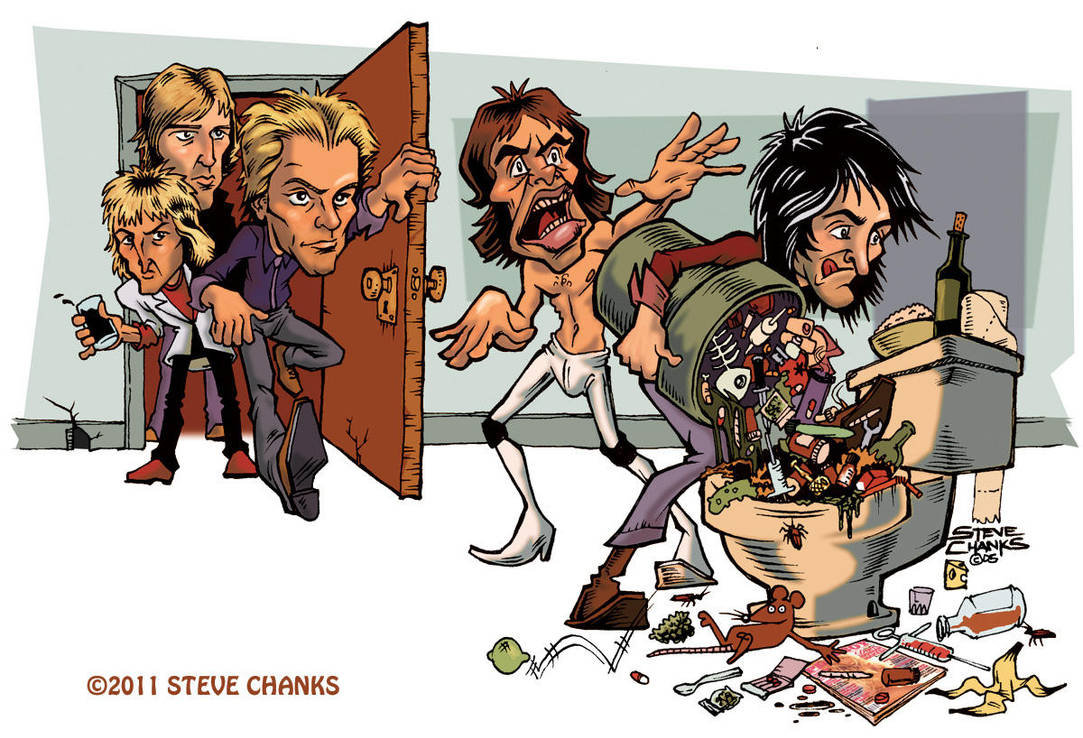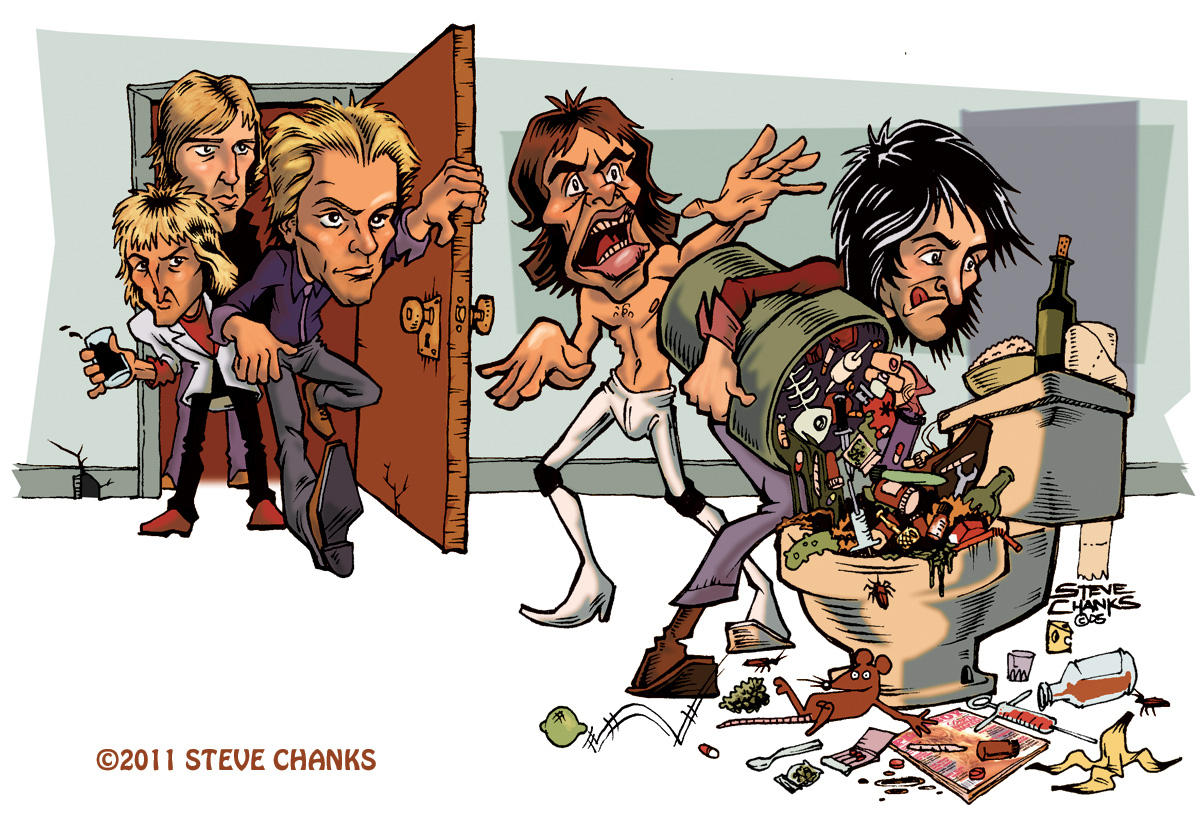 Watch
More illustrations from my days at Guitar World's Stories From The Road.

Story goes that The Rolling Stones were back stage doing "stuff" when their manager peaked his head in and said "Oy, the Police are here." With that Ron Wood proceeds to flush all their "stuff" down the toilet only to be complete surprised and plenty miffed when they realize it to be Sting, Stewart Copeland and Andy Summers... the Police not the cops.

LOL! I like how Stewart is super tall and Andy is "fun-sized"- just like in real life. I'm listening to the Synchronicity album as I'm typing.

Reply

How that lil man played those wide licks in Message in a Bottle I'll never know.
Reply

He's good like that

I guess he wasn't very short, just compared to the others, he was small. Him and Stewart are my faves.
Reply

Love it - always thought that was a hilarious story!
Reply