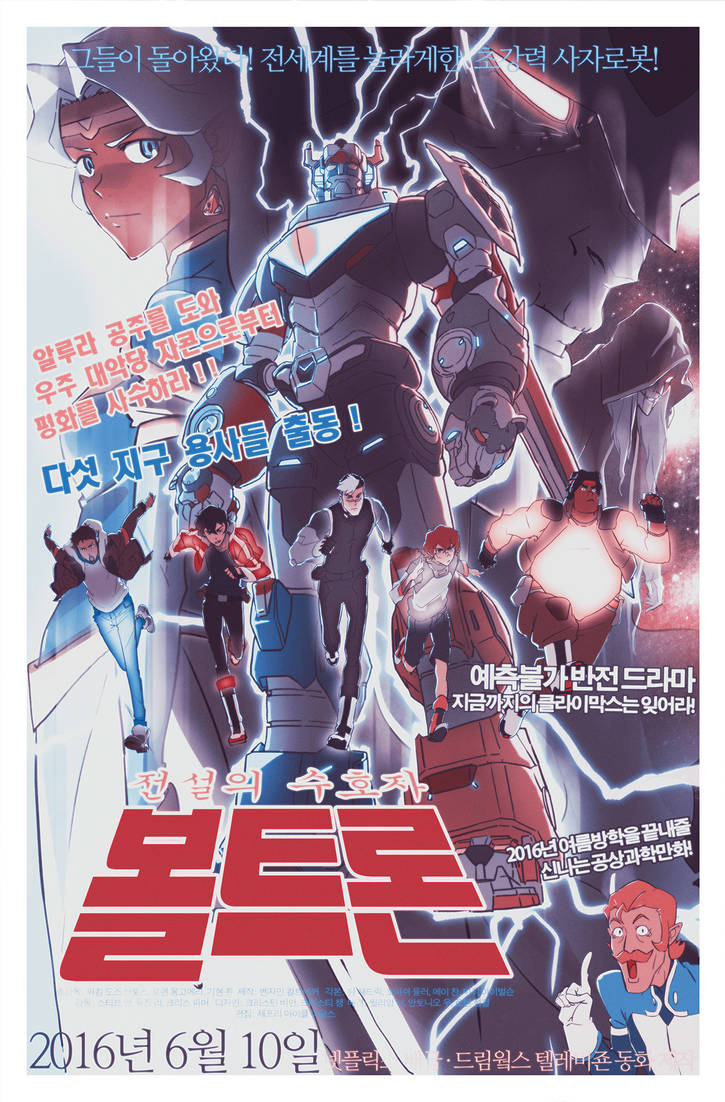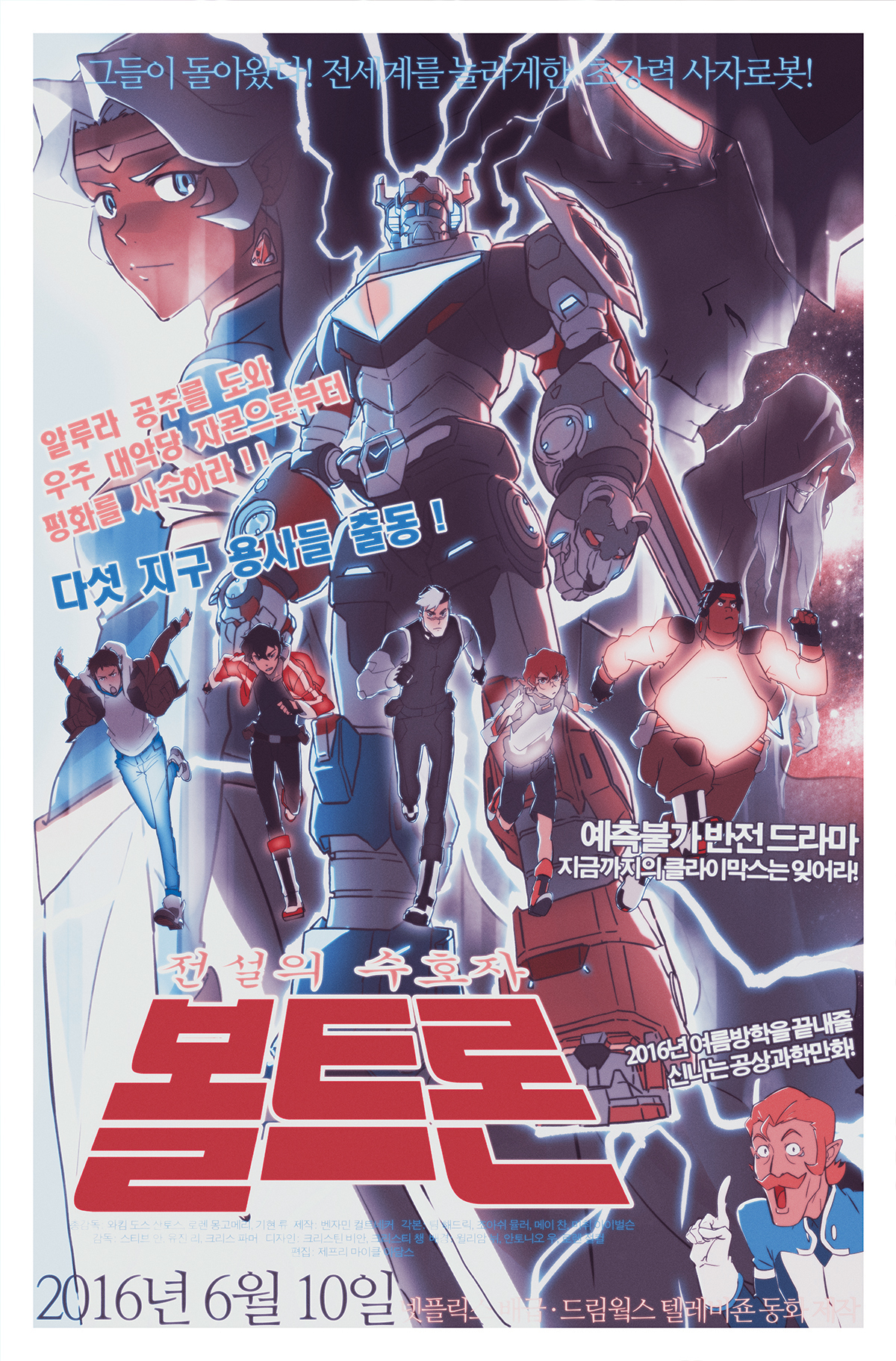 Fake 80s Korean Voltron Legendary Defender Movie Poster
(2016, Digital Art, 27′ x 40′, Limit of 100 Prints)
Brand new show, VOLTRON : LEGENDARY DEFENDER premieres this Friday, June 10th ONLY on NETFLIX! We, Team Voltron have been working so hard past 2 yrs to make this show to be awesome and unique in every way. I guarantee you won't be disappointed!