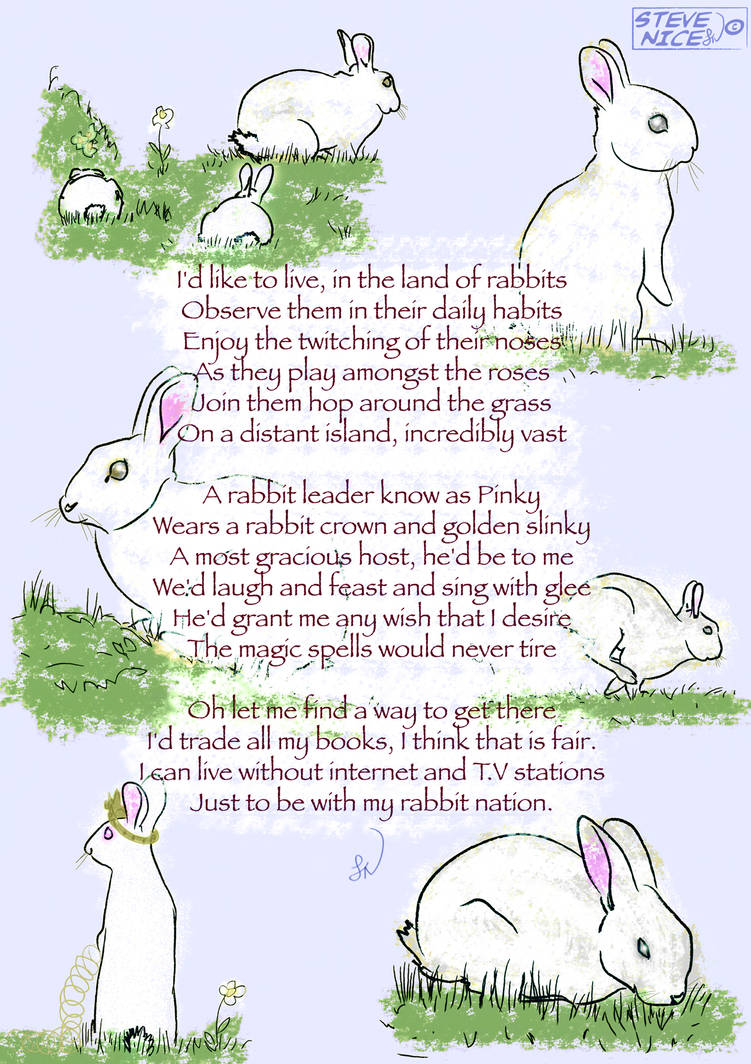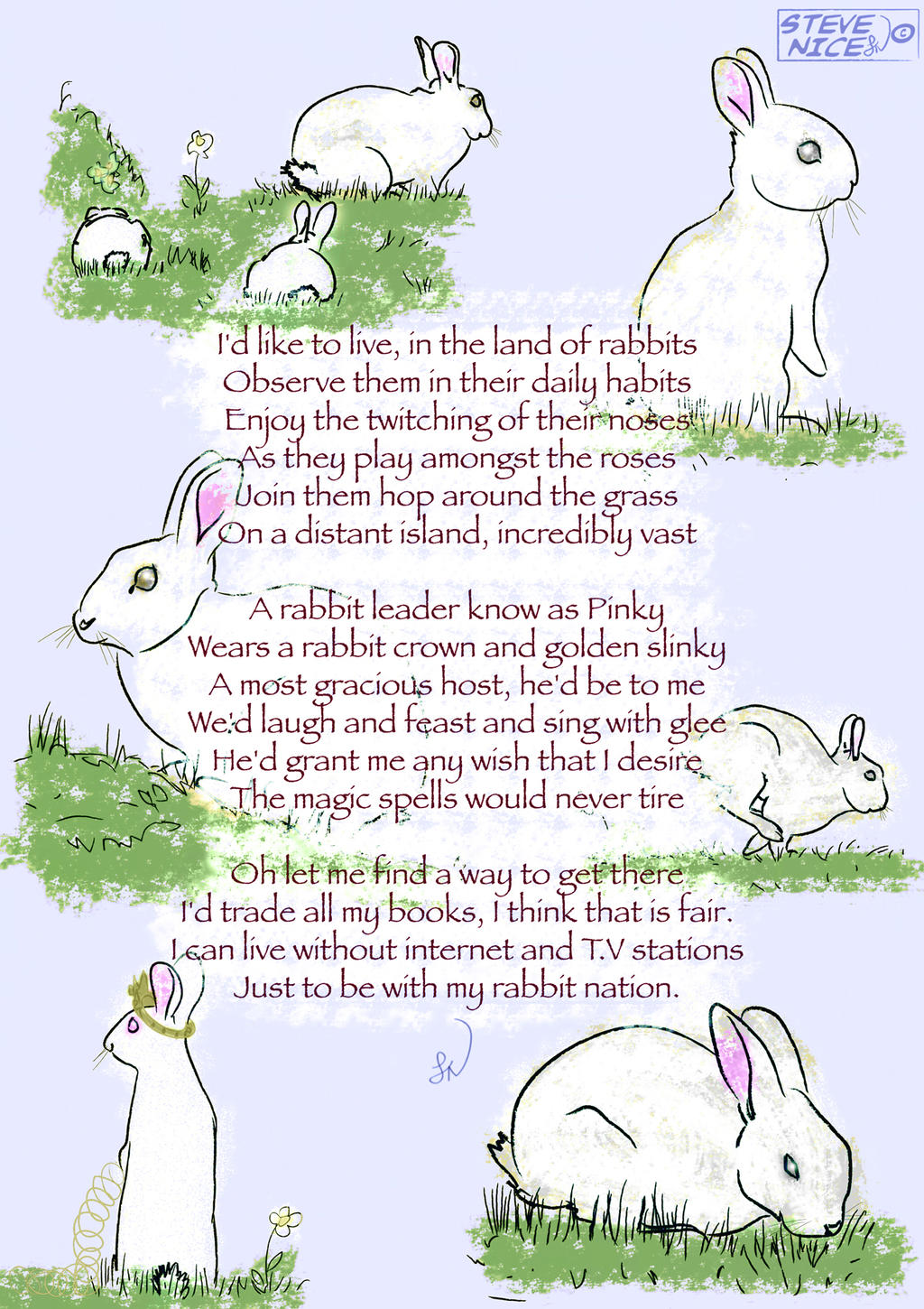 Watch
So here's a little poem I put together and I promised to upload if people were interested in seeing it

It's not the best poem in the world, but it's alright haha xD
If you like my artwork, you can like me on Facebook! ^_^
[link]

D'aaaw this is so cute o3o
I told you you could do better than me I really like the illustrations as well! ^-^
Great work! ^-^
Reply

Awesome! The rabbit with the slinky is fabulous.


Reply

Steve this is so cute and beautiful :') I like the rhymes you used and the little rabbit pictures are adorable!

I love it~xxx
Reply

Thank you!


I like rhyming xD I'm so weird!

I was quite impressed with my rabbit skills!

Maybe I should try wolves next!

xxx
Reply

No problem!

Yeah rhyming is fun... a bit difficult at times but fun! Yes they were very good!
Oh you SHOULD! It would be awesome

(and maybe I could do the art!

) xxx
Reply

awwww this is tooooo cute!!!

Well done, I love the art as well! You should do more : )
Reply

Haha at one point I thought 'I'm so sad...' xD haha but if people like it, it must be ok

Maybe I will do more

Reply

Haha, aw! That's kind of adorable!

Rabbit nation. Clever. XD
Reply

LOVE IT!

Great poem and art! ^_^
Reply