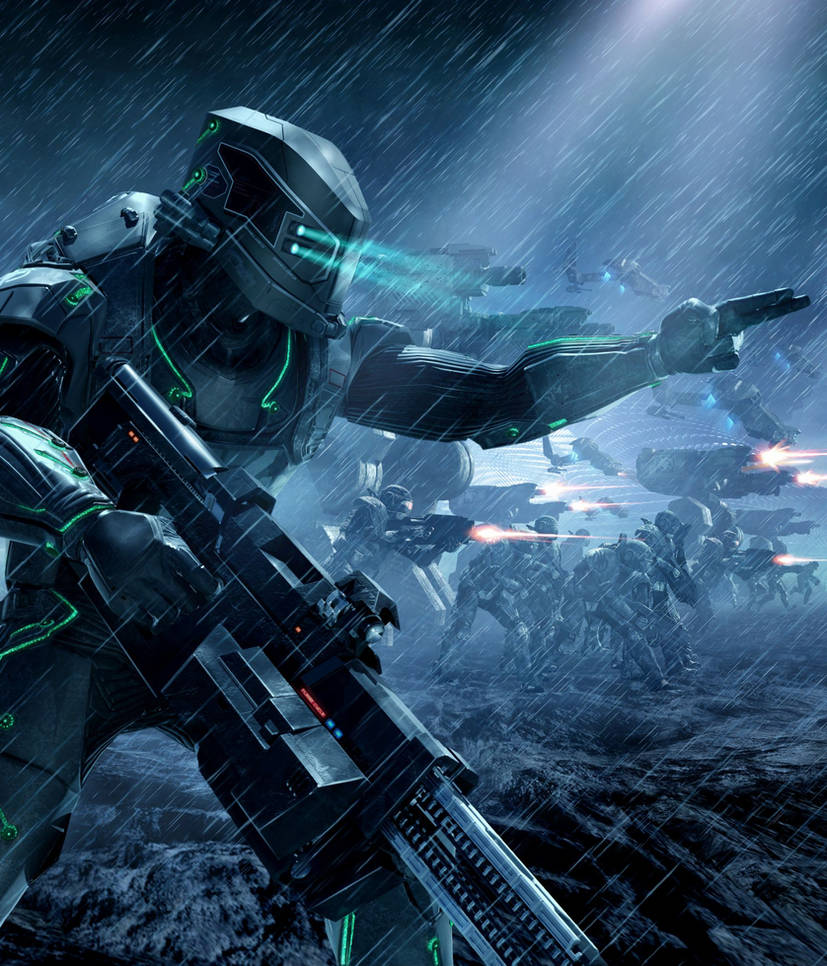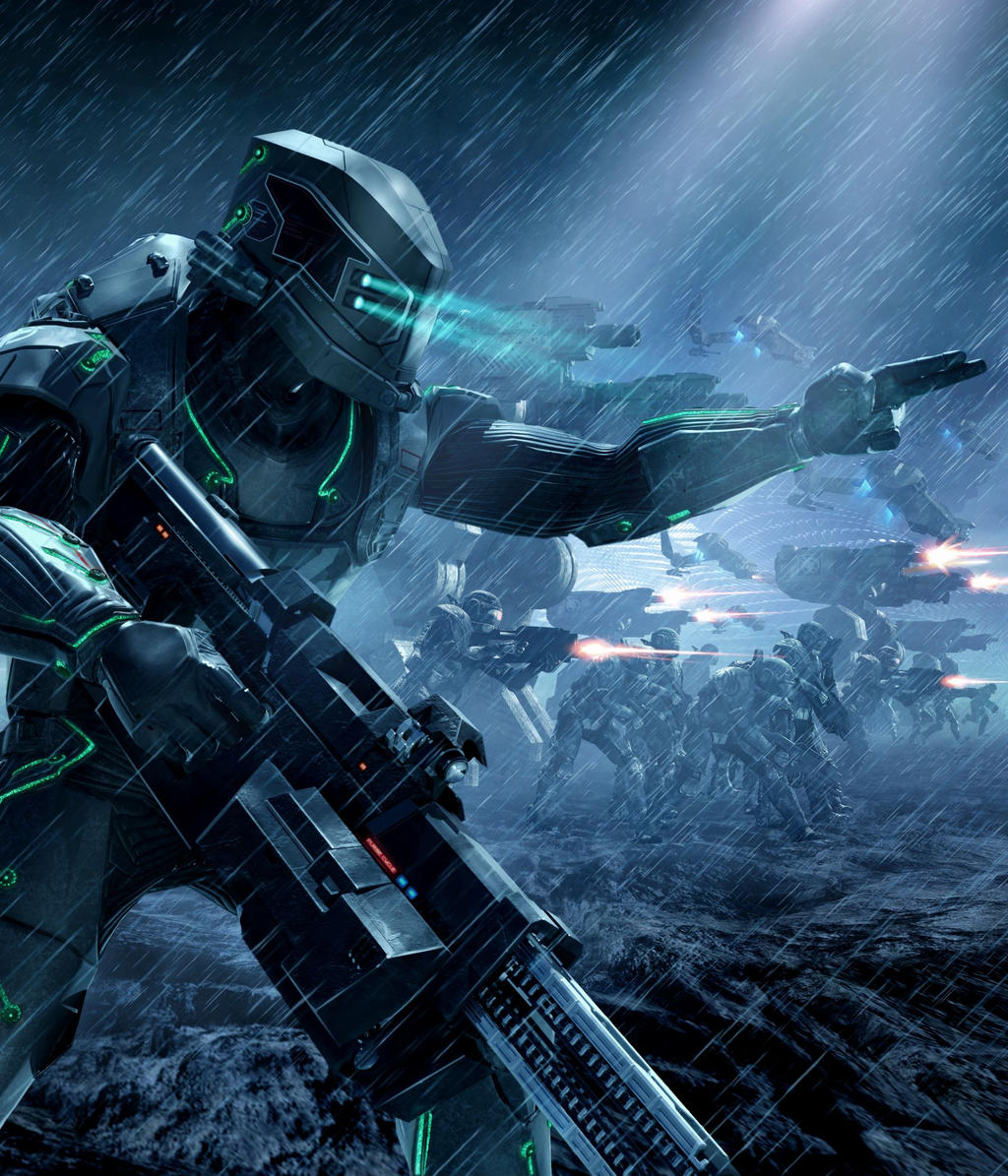 Watch
I don't often get to do artwork for publication, but this was certainly a major highlight - the cover for Game Informer Magazine

This art was generated in October 2007, using various assets created by myself and Character Art Lead Ken Bishop. Ken made the hero suit from my design, the gun, and the background soldiers from his own concepts. I made the mechs, the terrain, and the environment. If you look closely, the strange alien structures are visible in the distance, although there's a lot of atmosphere hiding them

Once a concept sketch was approved for the final composition, Animation Lead Robert Coddington then posed the figures. The meshes were "frozen" in position and placed in the 3D environment, and I rendered out all the various passes and alpha masks I would need.
The scene was assembled with all the elements posed together, but each element was rendered in separate passes for maximum control over the final image.
The ground was a heavily subdivided mesh deformed with a displacement texture.
It was quite a coup for our project to land a cover story with GI! I doubt anyone imagined that "Tiberium" would be canceled a year later - not in their wildest dreams

...
The whole scene was rendered in Lightwave, and then a lot of fine tuning was done in Photoshop.
I had modeled the helmet as part of the overall design process for the character and his armor, which had transpired 6 months previously. The helmet was designed to articulate open and closed, although that's not apparent in a still image.
All the assets shown here were made for a pre-rendered announcement trailer with CG animation done at Eden FX in Hollywood, produced during the summer months of 2007.
Since I've always harbored aspirations to do book covers, this illustration was quite a welcome challenge, not to mention it being a real honor to illustrate for a nationally distributed publication

Image copyright: Electronic Arts, 2007
Credits - (because this was a collaborative effort

!!!):
Design, lighting & rendering, illustration: me
Human figures and weapon models: Ken Bishop
Figure poses: Robert Coddington