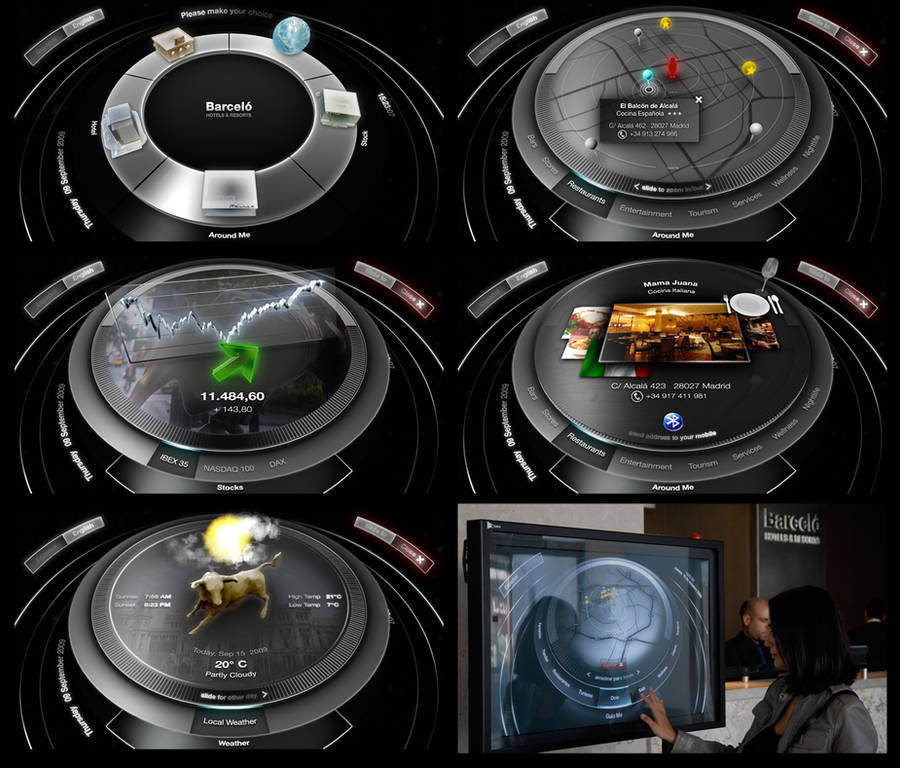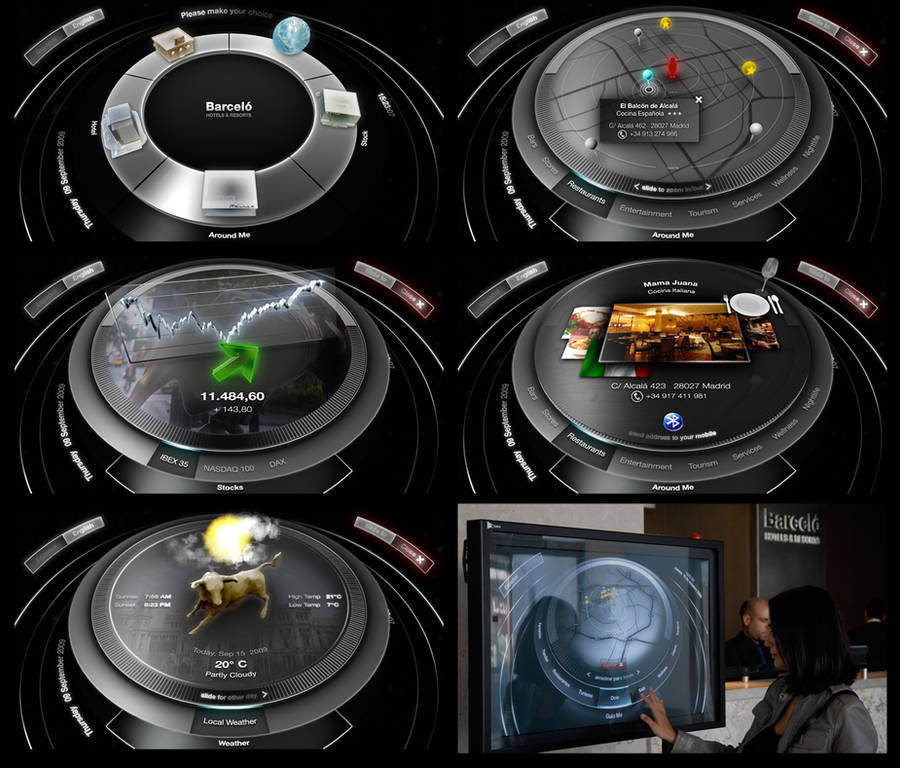 Watch
interactive 3d touch screen interface
(incl. real external data for weather, news, stocks etc.)

if this is a touch interface, don't you need the full download and not the jpeg
Reply

Reply

hi i just wanna ask again haha (keep stealing your ideas). hows the development design process again from the interior design with the GUI team design. which one are you guys doing first in the collaboration, is it finishing the interior design first then from there the look & feel design go to the GUI designer or pararel work? thanks again

Reply

hi sir sorry i just want to ask regarding the building design process. I know you are using Ventuz as the authoring software, but how about the 3d interface design. Are you do the graphic in 3d then you import to ventuz, or all is 2d then can magically turn into 3d in ventuz?

im looking forward for your guidance ,thanks again
Reply

you can use any 3d-application like maya, blender, 3dmax for example, export your mesh e.g. as obj or rtg, then import it into ventuz. That's it!
Greetings,
stereolize.
Reply

This is incredibly awesome! Even better that its actually in production!
Reply

any youtube videos of this thing in action? it looks super cool
Reply

Whoa Whoa Whoa,is it actually in use or did you photoshop the image with the woman?.
Reply

its just a jpeg, would have to create it in After Effects, and maybe other programs, but there's no Link for this to be able to use it, there's only a download for the jpeg, and don't need this for a wallpaper, need the whole download thinking its for Rainmeter, but he is not sharing.
Reply

No Photoshop fake

is in use in Spain in a Barcelo Hotel ...
Reply


that's Really awesome

then...
You must get paid a lot coz this is first class material,sorry for being such a groupie..

Reply