Hello guys!
Years ago I inaugurated a really important project for me about my little pony

I started this comic years ago as a joke: I was bored and I had read the FanFiction of
dragonia24
(here you can read the FanFiction of the original MoC--->> "
Mark of Chaos FanFiction
") and so I drew the first page which is this one, dated 2012: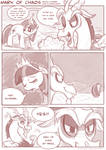 It had a reddish color because it was a sketch page.
I Asked below the drawing "What should I do? Do You want me to continue it?" and many people urged me to continue the comic, so I went ahead with that reddish colors scheme.
Let's say that I liked very quickly to draw this comic and I also drew a cover for it.
Here are all the pages (the first page was then redesigned from scratch):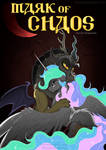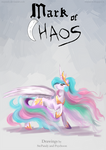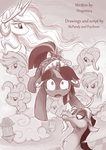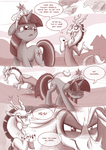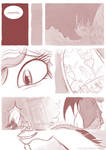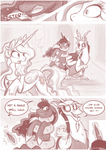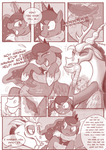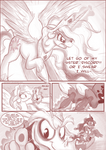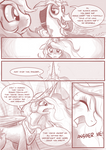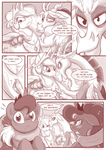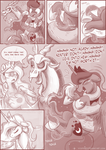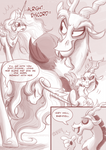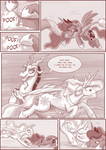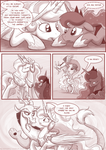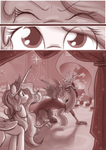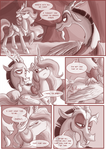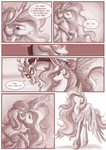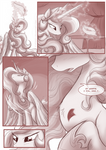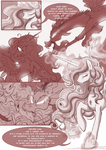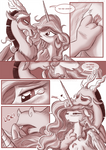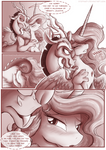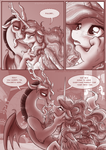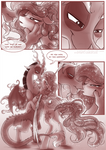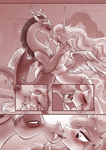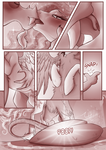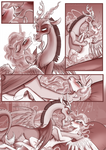 Then I stopped at the climax.
I stopped because at that time I had to move to a new house and so for many months I had no access to a PC or the internet. In addition, I received a lot of negative feedback because, according to some people, the story was about rape and this made me very sad. Then a friend of mine helped me to rewrite the story all over again but we could not find an agreedment. While many people were asking me when I would get back to draw
"
Mark of Chaos"
, I was trying to rewrite its story and in the meantime I had to work on my other projects like my comics for Lucca and my daily job for a living. So I started other comics like "
Notte Incantata
" and "
I'll Catch you Dancing
" to fill the lack of "
Mark of Chaos"
.
Now that I finally have the new script of
"
Mark of Chaos"
I can reboot it.


Here's the cover of the new
"
Mark of Chaos"
: