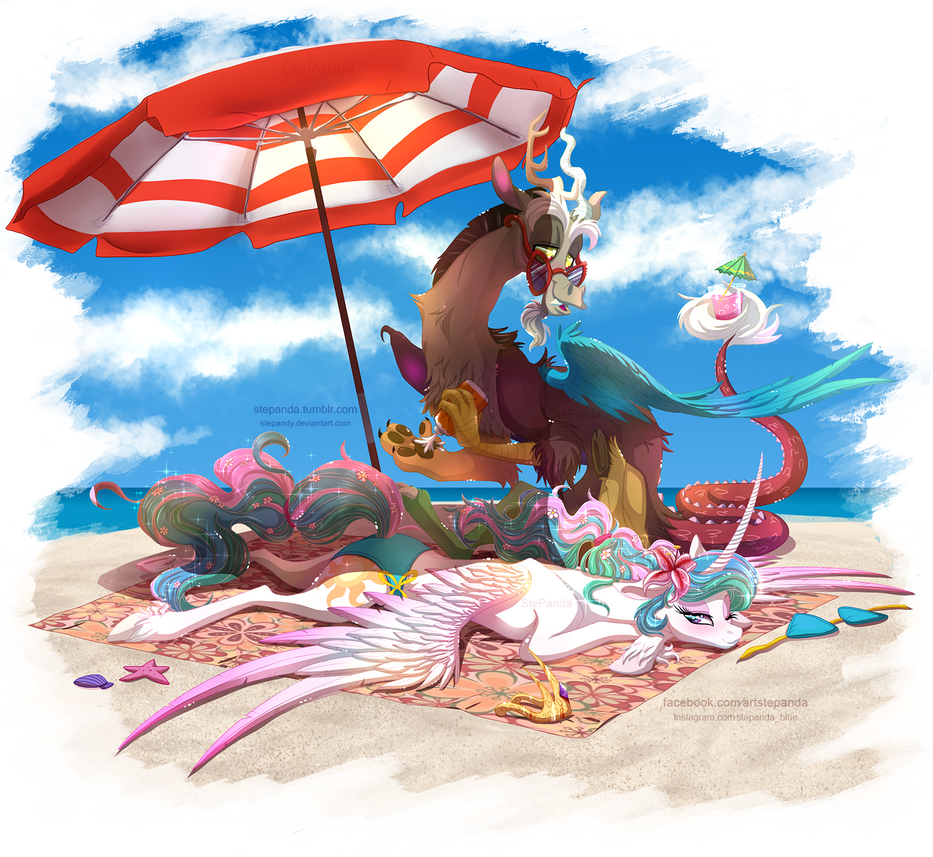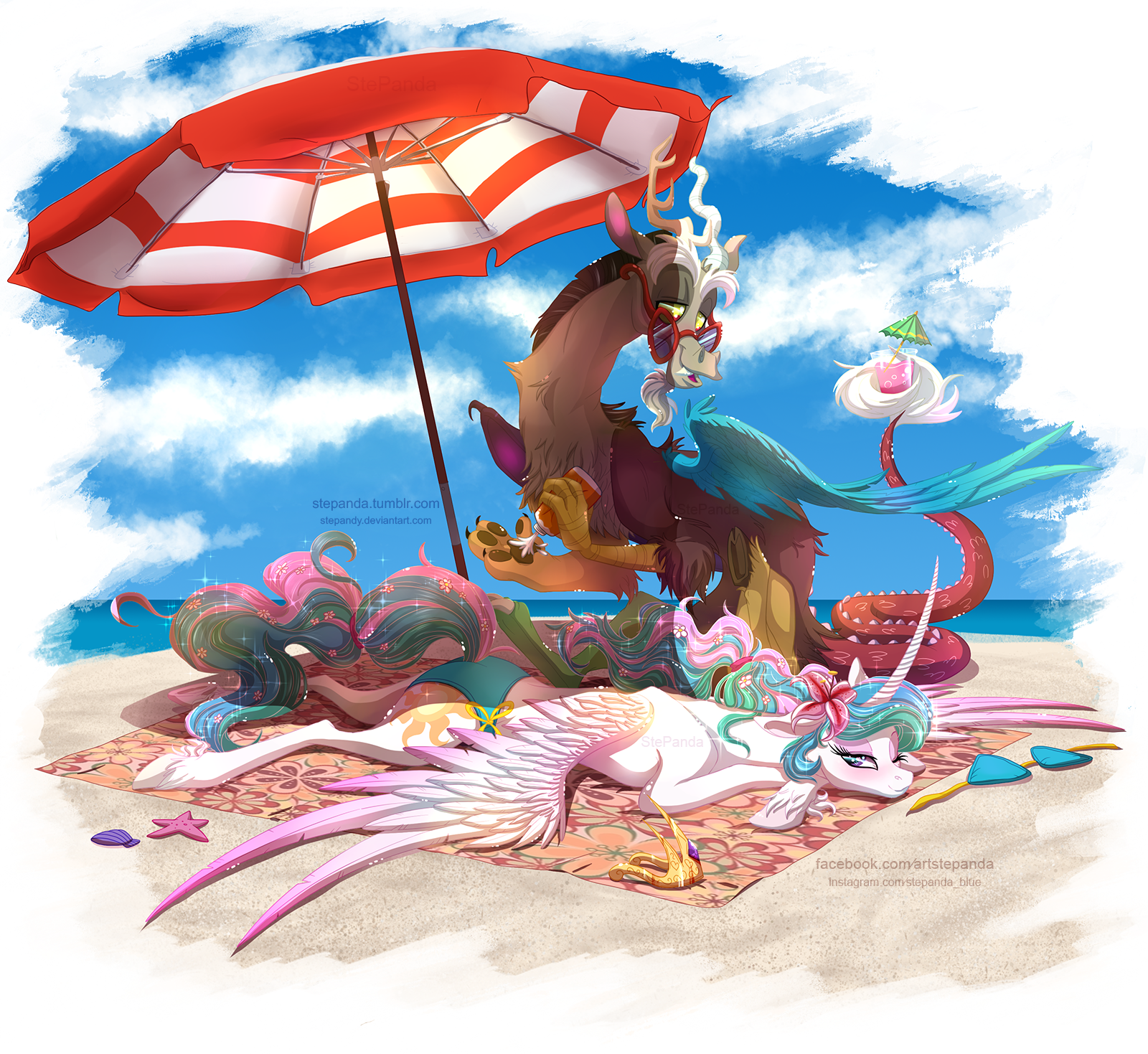 It took me a while to finish this pic, because in summer (i want to remember you) i'm really busy with the preparation for Lucca Comics, an italian comic convention. Now i'm working on my own comics that will be brought to this convention.
I traced the umbrella from a photo to save time
This pic is made as a challenge organized by me and other two friends/colleagues
Nekoi-Echizen
and
HirundoArvensis
.
Below you can find the complete pic with background and all the drawings from various artists:
And here you can see the peeping's rock:
This challenge was organized by our group of artists, many of which are italian.

My Tumblr

My FaceBook Fan Page

My Instagram
"My Little Pony: Friendship Is Magic" © Lauren Faust and Hasbro Studios
Character © Goes to Their Respective Owners, image © StePanda aka StePandy 2015


I love the border of the picture, very suiting. The colors are absolutely eye-popping. (The bra a bit pointless, but at the same time needed) the posing and the way Discord is holding his glass, facial expressions very nice. Celestia's eye is practically coming off the screen, that's a beautiful face. Maybe have Discord do something that could show off some of his powers, he's the being of chaos after all and it's his thing. You do this shipping proud with a display like this though.
To sum it up, artwork is beautiful, but make Discord abuse his powers a little more like he always does. This is adorable none the less.

The Artist thought this was FAIR
37 out of 38 deviants thought this was fair.
A gorgeous piece depicting them as lovers! There are so many details you can always look at it and find something new! I liked the subtle sunlight through the umbrella to make it look more realistic. Wonderful job with the colors as usual, and I,m loving the border. I would say not making Discord so wonky eyed since this is something of a romantic piece, but it adds a humorous touch that shows how crazy he is for Celestia. Overall this is a vivid piece skillfully created with beautiful creativity in a humorous setting. As always, keep up the great work!
The Artist thought this was FAIR
21 out of 23 deviants thought this was fair.