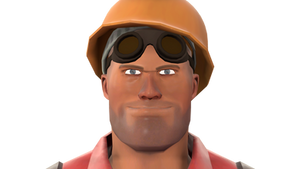 Workshop Support (Advanced)
If you like the content, please considering to donate for more. Also, I'm available for commissions.
---

Description
MY CHANNEL:
www.youtube.com/user/steddy96
LAST EPISODE:
youtu.be/x778RYQcfGo
MY GROUP:
steamcommunity.com/groups/sted…
Model:
gestyy.com/epyKGz

"Oh, are you or not adorable...?"
Music:
Blender model by

Converted for SFM (for now) by me and

, with the little help of

and the new kind hair by

that you can find in his profile.
A work that I considered possible to do in just one day, but I was wrong, but me and Drac knew that it would have been difficult to make this model, but despite all, we were able to port it at least for SFM, but for Gmod, the problem is tied to the vertex, and then, I don't know if there will be the possibility to do it.
Finally, we can release this model, and thanks to

, I was able to make this image, because I wanted a lot to put something aside just Midnight Sparkle, and I thought that Serious Sam, was the right thing (for me).
I added even an image that I took from an author named

because I really liked the pose of Midnight, and then I thought to insert it.
I hope that you like it.
Note: don't decompile this model, THANKS!
*fixed black/pink error.
3/5 done.
Image size
4096x2304px 2.61 MB