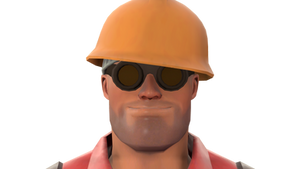 Workshop Support (Simple)
If you like the content, please considering to donate for more. Also, I'm available for commissions.
---

[DL] Enhanced Ponies 3rd pack (Ragdolls)
Description
MY CHANNEL:
www.youtube.com/channel/UC2pPk…
New preview image made by

CC:
Virrop
Fili Second:
Shir0qq
Zap Dash:
Cumil11
Radiance:
Shir0qq
Saddle Rager:
Shir0qq
Masked Matterhorn:
Optimus97
Velous Mistress:
Sindroom
Lily Valley:
ZYNTRON
Daisy Wishes:
ZYNTRON
Roseluck: me
Royal Guard (female):
valkyrie
Lunar Guard (male):
BeardedDoomGuy
Lunar Guard (female): me (with some stuff that came through the male version)
Photofinish:
AeridicCore
Fleefoot (in the image, I wrote in wrong way the name):
BB-K
Shadowbolt:
Maximo
Rara:
Sindroom
Firefly:
GameAct3
Surprise: me
Lunar female armor set:
BeardedDoomGuy
(converted "almost" from the male version)
Lunar male armor set:
BeardedDoomGuy
Rarity (wet version):
BeardedDoomGuy
Rarity (stylish version):
BeardedDoomGuy
Butter Scotch: MollyThePony
Rainbow Blitz:
Benno950
(jigglebones updated by me)
Umbra (Sombra female version): ???
3rd enhanced pony pack, based on

and

, so now another part of stock ponies is converted to the enhanced ones.
Credits are in the description.
Textures are upgraded, and minor bugs should be solved now.
Let me know if there are problems.
Hope you like the pack, and for who wants to have the damn eyebrows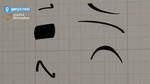 <- Here.
About animations, you need this (download it again in case of new updates).
Update 27/07/2018
*added mirrored manes (to some ponies);
*added main bones to the manes (except a few of them);
*replaced some flexes (referrred to the female ones) about the mouth (the ones about up and down) with two stereo ones (so they'll work with presets too);
*added bone for the horn;

*added bones to the accessories that lacked of them;
*other minor bugs fixed.
Image size
4096x2304px 5.35 MB