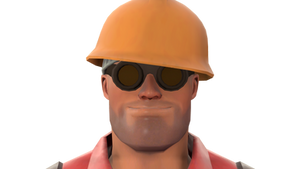 Workshop Support (Simple)
If you like the content, please considering to donate for more. Also, I'm available for commissions.
---

[DL] Enhanced Mane 6 Hippocampus version
Description
M
Y CHANNEL:
www.youtube.com/user/steddy96
Preview image made by

I had already in mind to make an enhanced version of this pack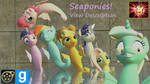 some time ago, and when I had found some time to do so, I worked on them, and the results have been good
Aside the mane 6, I decided to include some background ponies and bonus ones (suggested by
tyrakathedragonfan
) like Twilight Sci-fi version made by

or Starlight Glimmer from season six by

and other ones.
Why call them "hippocampus"? It's simple, because simply call them "sea-ponies" wasn't good enough for me, so I looked for the right term, and I found out the one that you see in the title (to who'd like to know what a hippocampus is
www.nationalgeographic.it/imag…
).
What's the update the I made:
*first of all, enhanced base;
*mirrored manes (having bones);
*improved rigging;
*models have an own folder about textures (that are no longer dependent by the lightwarp);
*eyes like in the show.
I must thank mainly the
master
because he told me a useful trick, with which later I managed to make this pack.
And I thank even

for having allowed me to make an enhanced version of his pack.
Image size
1280x720px 1.18 MB