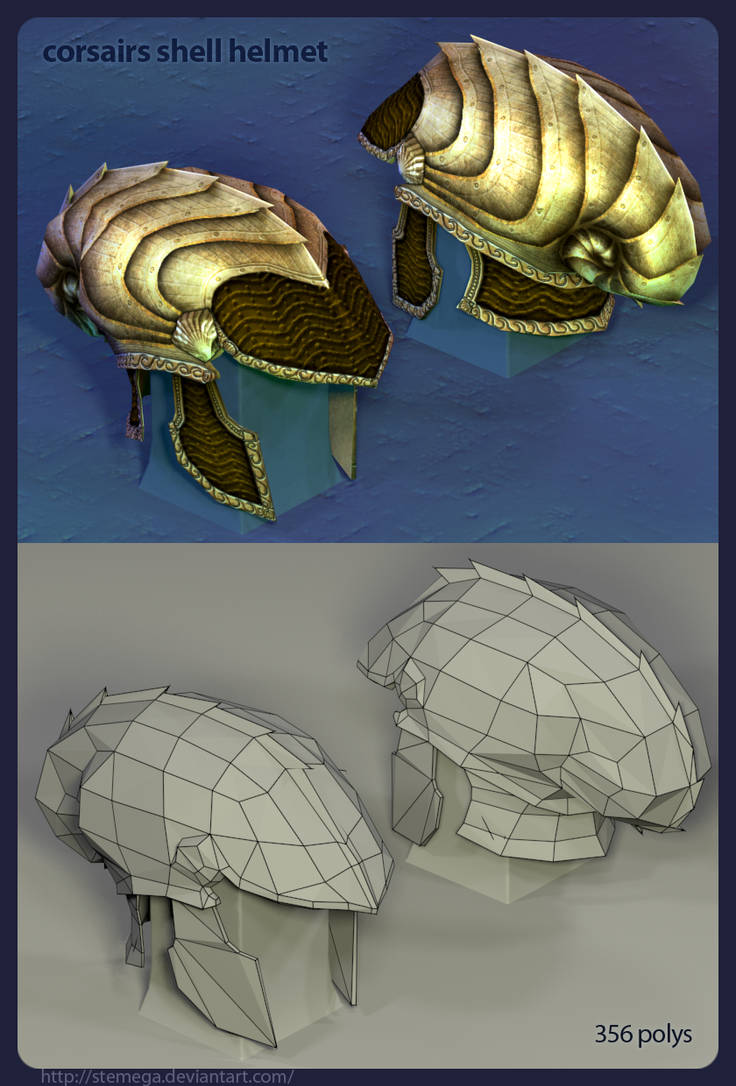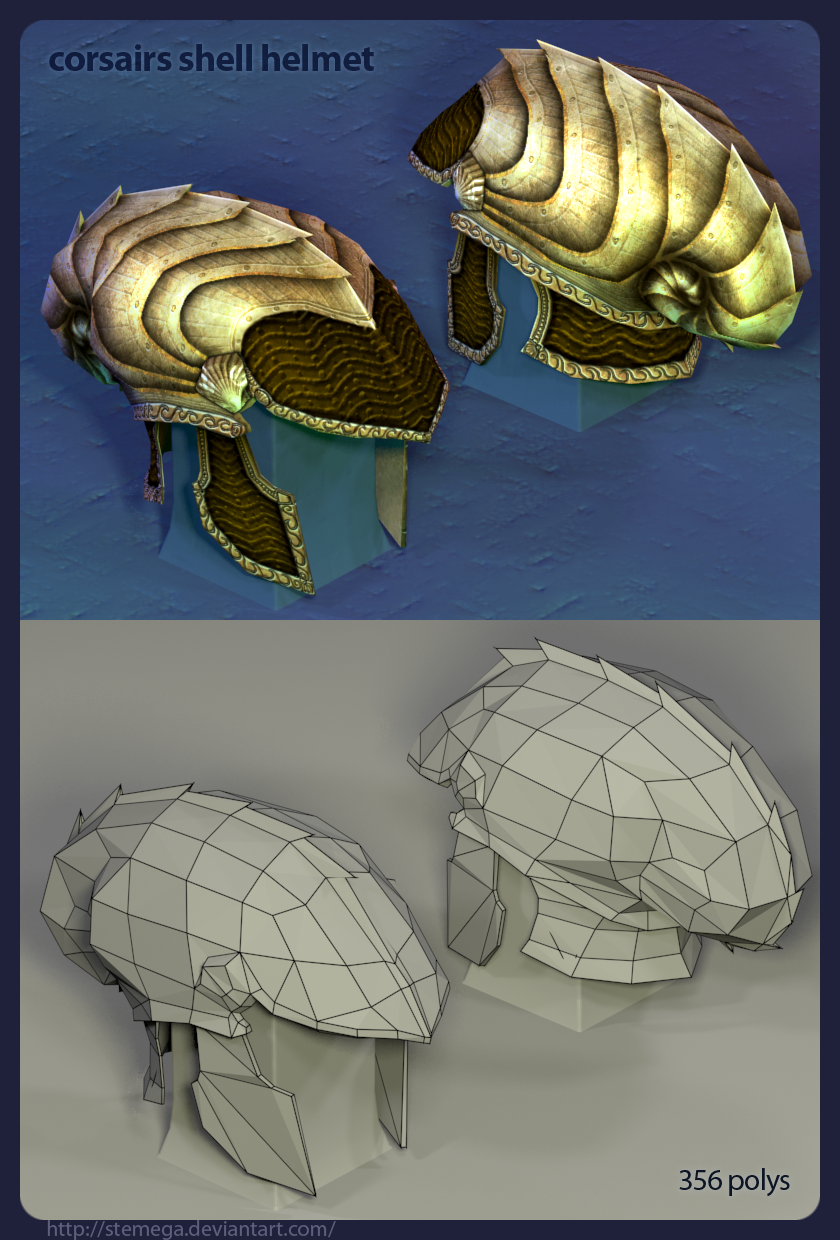 Tolkenian Corsairs Shell Helmet
This was one of my first projects for the
Mount&Blade
community, back in 2006. It's a helm that resembles a shell, to reflect the
Corsair's sea-based culture
. It was requested by one of the organizers of
The Last Days
MOD
and although it's a bit fantasy-esque - if compared to the high credibility standards set by this wonderful team -, I was told that it would blend in well since it was only going to be used sparingly (by red leather pikemen and leaders).
______
See also:
The texture sheet.
Unfortunately, I won't distribute the whole model as it may still be in use, but you are free to use the image, as long as you respect
the license
.

do you make these in 3d's?
Reply

Yes, it is 3D! It was made using 3D Studio and photoshop.
Reply

im sorry im not sure if you mean 3d on the screen or in reality! i do metal work with hammers - this is the 3d i mean.. this helmet - does it exist so you can hold it in your hands?
Reply

No, sorry. No hammers and real metal involved: it only exists digitally.
I do like real forged things, but I'm pretty clueless on how to make them exist. Hehe.
I'll definitely check out your work later!
Reply

well i like digi work to - my son does this kind of work and it IS like sculpture, and is a total mystery to me! i have never made armour, but i look at it and think about it a lot...
Reply