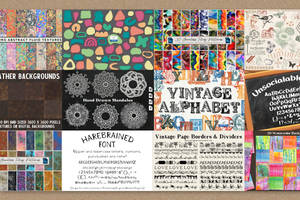 HG Designs Subscriber Area
Lots of high resolution goodies for graphic design including textures, photoshop brushes, seamless patterns and more.
---

Description
A combination of various things i've been dabbling with in the past few weeks.. it wasn't meant to be a wallpaper, but the size just happened to be big enough, so.. why not? lol
(this also means i was too lazy to make other resolutions)

anyways, first attempt with xara3d.. shh, i'll get better!
Image size
1680x1050px 1.3 MB