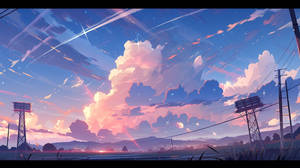 Basic
You will receive free access to download attractive wallpapers and let your screens shine!
---

Selkie vs. The Forces of Evil
Description
This is fanart for a webcomic I really love to read called Selkie:
selkiecomic.com
Well, actually, it's a crossover between Selkie and Star vs. the Forces of Evil, referring to the intro. (
www.youtube.com/watch?v=kDoWhM…
)
Her dress is loosely based on an outfit I saw on a picture of Ariel - the green-one which is drowned in glitter. The necklace, while actually being in the comic, is also a little nod towards The Little mermaid (I'd figure she doesn't need a prince to save her voice - just zap him with green laser-thingys). And yes, the white spot on her necklace is intentional. It's a small pearl, like the ones on her crown.
By the way - I love the fact that the magic of the people in the Selkie-comic is green and black. Green is my favorite color, but due to Disney, has always a rather shady touch when it comes to magic (see Ursula and Malificent, for example). Have fun guessing what kind of Wand Selkie is wielding! (Hint: It's not a star. And not a starfish either.)
Edit: Fixed some minor errors I caught while re-looking at it, like the eye being layered above the hair. Also blurred out the background a little to give it a more water-y touch.
Image size
1500x1500px 227.94 KB