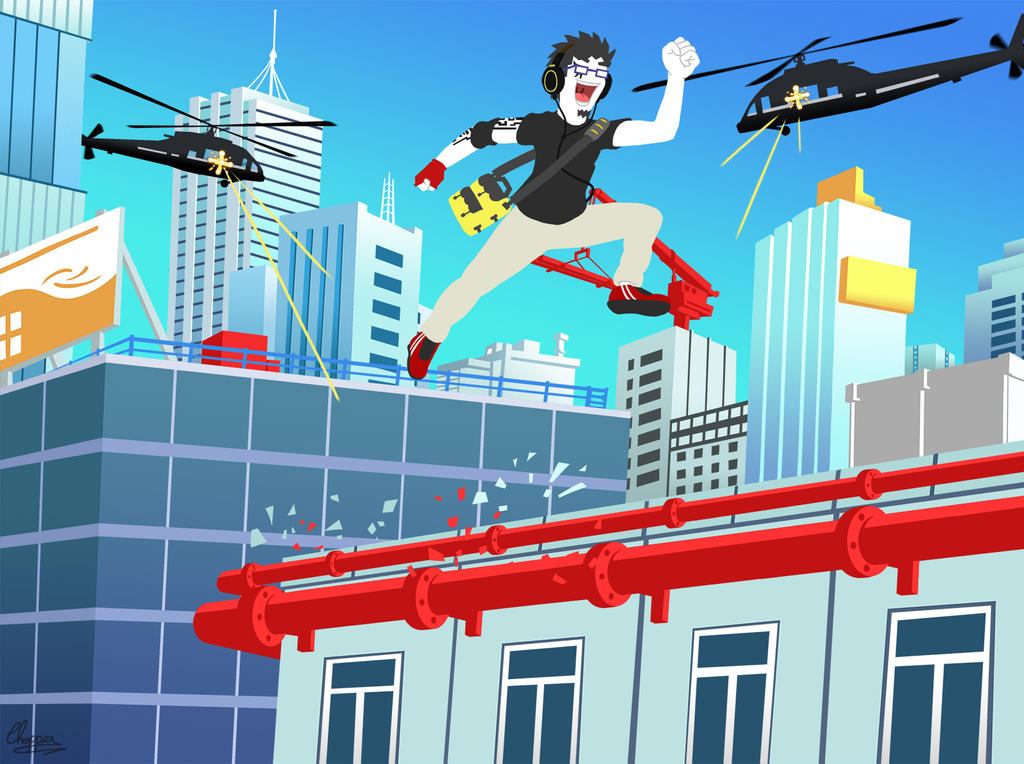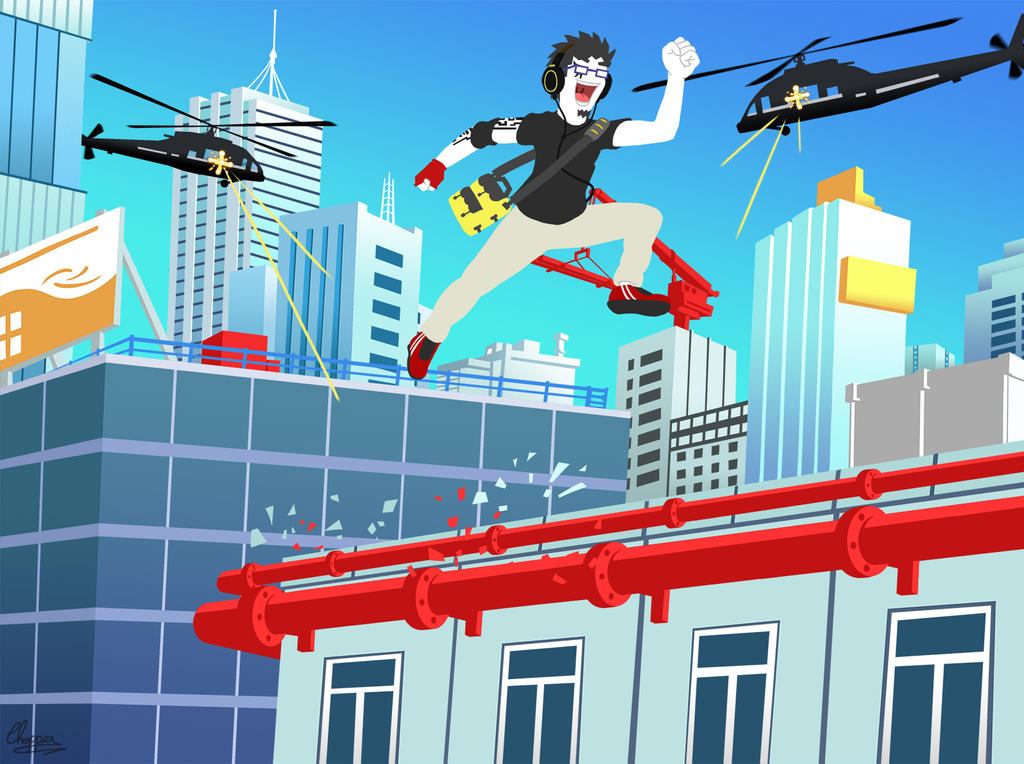 Watch
An illustration of me jumping from building to building and avoiding copters shoots in the universe of the video game Mirror Edge. It was really interesting to recreate the same pattern and architecture with the same graphic style in the game. One week of work but one week of fun. ^_^

magnifique et très drôle!

Reply

i was honestly confused seeing the art style and wondering if it were official artwork, very good job mimicking the style, 10/10 :3
Reply

This is awesome dood. I played this game back when it first came out and thought it had an amazing aesthetic style. You did a great job at capturing that style again here with the vibrant blues and reds. I particularly like that facial expression as well, XD Awesome stuff!
Reply

Yaaayyy !! Thanks, pal !!
When I created this picture, I wanted to relay this sensation of lightness and adrenaline to the spectators and it seems it worked !!
The only
point I
'm a little disappointed
is that the final image is a little too static and I should have put some speed lines that we can see in manga.
But it was an awesome work that gave me happiness and
that's
all that matters. ^_^

Reply