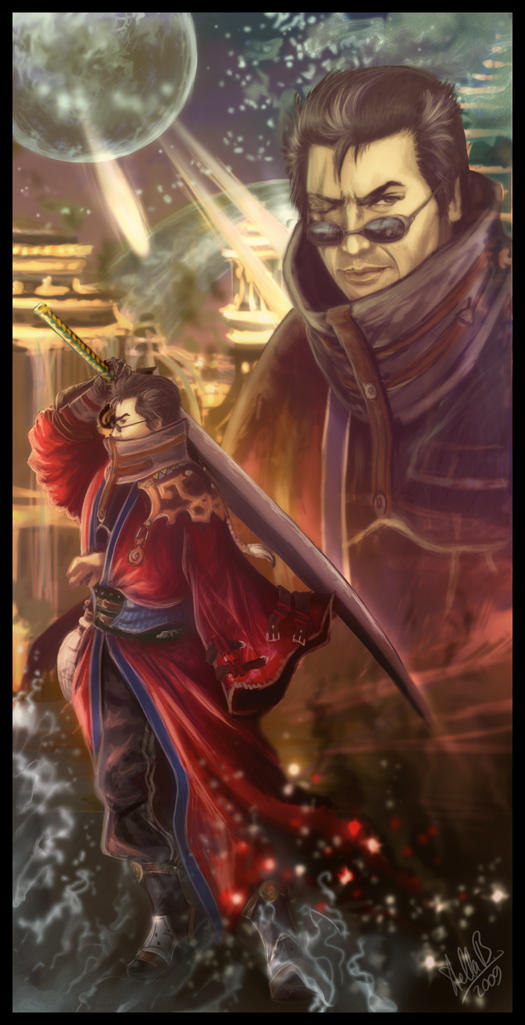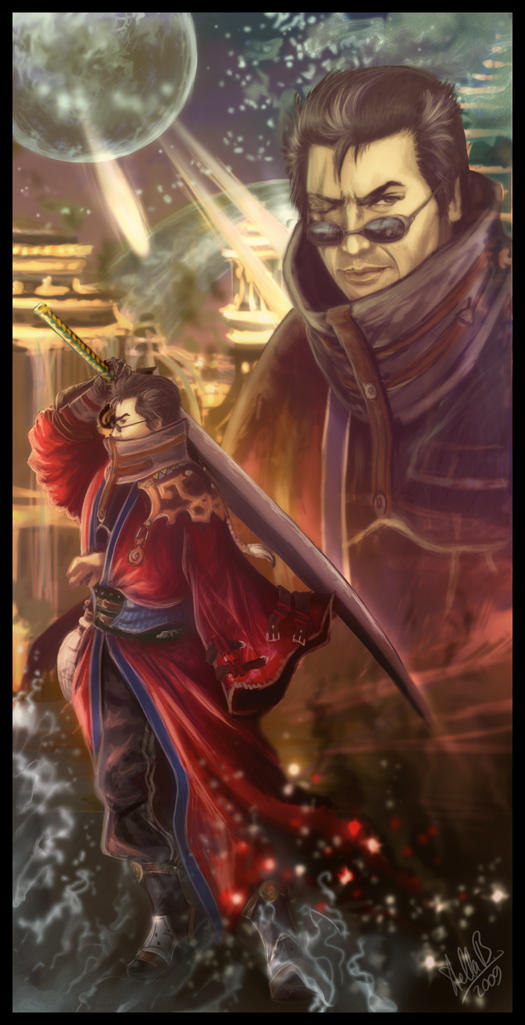 Watch
Final Fantasy X Fan Art:
Sir Auron with a little bit of sketchy Zanarkand getting attacked by Sin in its water sphere in the background.
Not sure if he looks correct, but meh

, it's one of those pictures I sort of drew to relax.

I didn't really plan to make anything big out of it... So, sorry about the occasional sketchiness again... Maybe I will draw pictures like this of all the FFX main characters here and there.

I just love that game way too much.

Anyway, he's a very interesting character, in my opinion. One of my all time faves.

I love his backstory.
I won't spoil it for people who haven't played the game yet, though.
I also really like his character design... Samurai like design + sunglasses + big collar thingy + hidden ponytail = Win!
Photoshop Elements 3.
Artwork © 2009 Stella B.