Here I am sitting, and FYI, the wall behind my desk is the Other People's Art Wall of my room (and a bookshelf, pictures and books fight for space here), and I got the idea to make this journal, as most of those pictures came from art trades.
Thanks to the ever awesome
Sieskja
, I was pulled into the whole art trade thing and in all honesty I don't regret any of it whatsoever. I got to know a little more a bunch of cool people thanks to it, starting with Sieskja herself, and then those that I made the projects with, more than once or twice or even thrice in some cases. It's seriously fun and I actually miss it a lot, I don't have that much time for it nowadays - and, uh, also I'm too awkward to ask for art trades, anyway. That's me. I am aware of my skills, but that's got nothing to do with writing messages to people.
Anyway. Here are some awesome pictures from art trades, and also some that were gifted or dedicated to me (which every single time was a shock and it still is, really). You can see the whole folder of them in my faves collection
here
.
From
Sieskja
, just a tiny fraction of how many we've exchanged in snail mails over the past... 6 years, holy fuck. 6 years. Has it really been that long? They are all hanging on the wall, I can't believe the first one - that is the first featured in this journal - has been here for 6 years. Still love it. Still utterly in love with those salt textures, too. Also, it took me at least 2 years to notice that the magpie is holding a berry in its beak. Fuck my life.
From
yanadhyana
, with whom I also made lots of exchanges, and I still find myself staring at all the details when I'm thinking. That cup of tea in the first picture (of my character Molly) always gets me. I still want to own those clocks, too.
I perfectly remember the utter bewilderment when I got a message from
nati
asking me about an art trade. I can recall it exactly as it was. I mean, I don't remember where I was when I read the message, but I do remember I had to look for my jaw somewhere. Imagine getting such a question from a person whose works you were envying when your own skills were around the stone age level. Good fucking goodness.
With
TrollGirl
there was lots of fun, too. Three things to freely mix up and make something cool with paint, sign me the fuck up. I think it's the most neony picture I own and it's fantastic.
Kafkami
's painting was such a delight. To have something more surreal with a character of mine was at the very least unexpected, and do I love the effect it made... also that sky is just brilliant.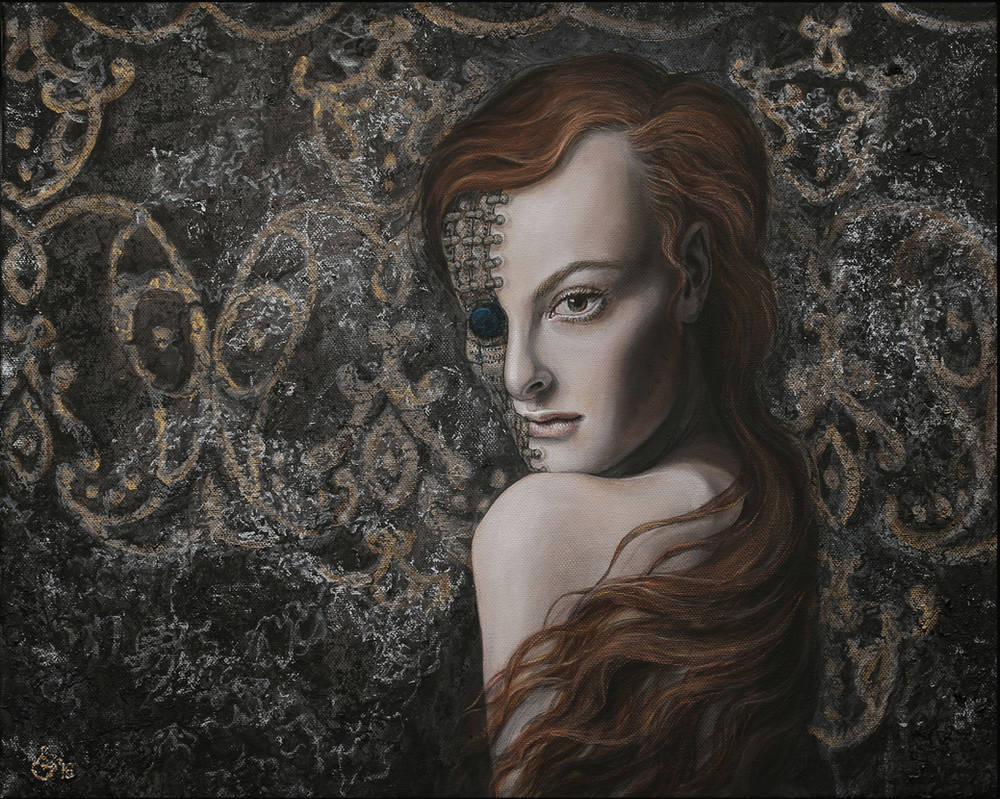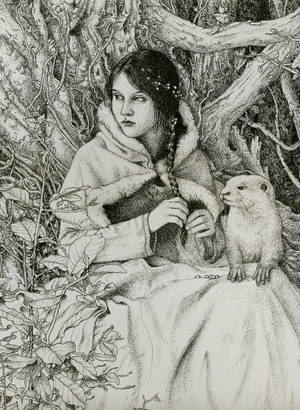 EvaGataArtist is such a positive influence wherever she goes that that alone is a straight up blessing to be around her (I am ceaselessly amazed with how bright she is), and seeing this painting of my character Murdag painted by her out of the blue was... well, I had to stare for a long time before it got to me.

On one hand there are the gifts and art trades, and on the other, there happens to be a moment when an artist you are looking up to so much asks if you could be a model for their new illustration... I said to myself "holy shit" then, and I can easily say that now, too. And then mysteriously my best friend also delivered to me a surprise print of this from Kaelycea. What an experience. (Yes, that's me from from 6 years ago.)


2013 and 2014 (especially the latter) were the shittiest years of my life and getting those surprise birthday gifts from
Gawarin
,
ArgentoMorte
,
erinclaireb
, and
Miss-Friskies
were probably more important to me then they might have expected. Honestly, they made my mood so much better and I'll be forever grateful for that and this is embarrassingly too short of a paragraph to express that well enough.
Also... I've got my own stamp thanks to
Sieskja,
too...