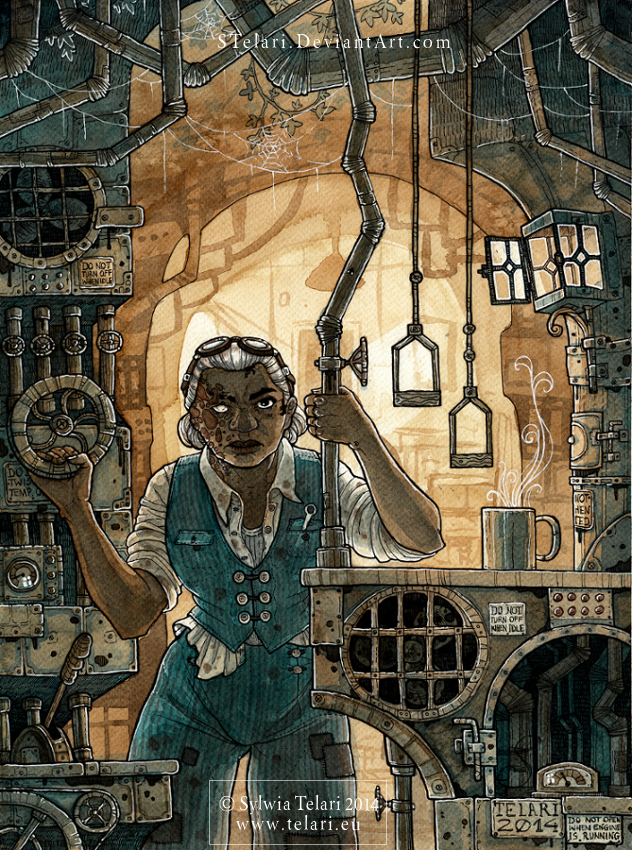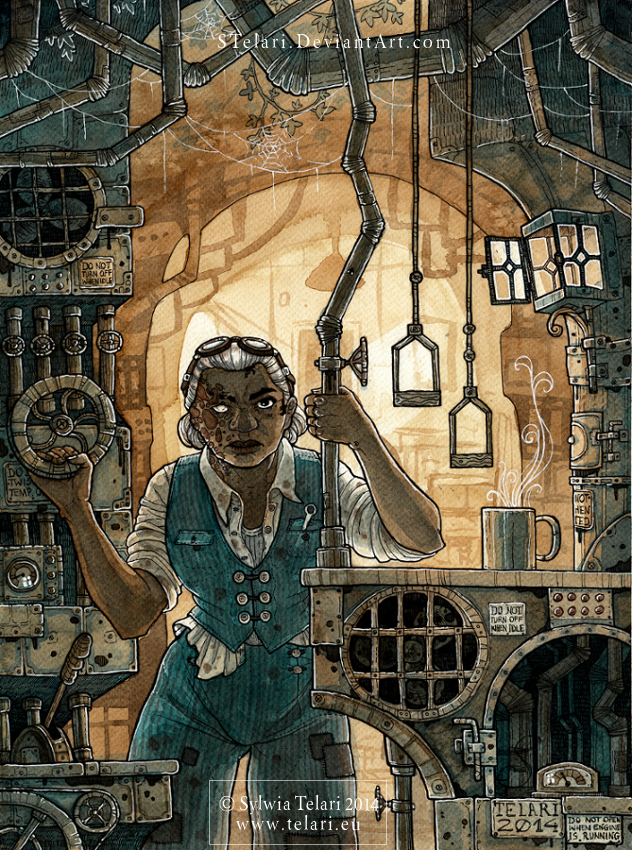 Watch


My work may not be reproduced, copied, edited,
published, transmitted or uploaded in any way.

Update 25/03/2015:
better scan quality
This is Billie and her Door7-type train. It's a big one and it's stolen. I think this is my favourite story I made up this year yet. I need to write it down, I've grown sooo lazy about my writing... luckily my freak memory keeps the details intact. Drawing machines has always been my weak spot and I've avoided it for years, and this week I decided to get on with it finally. In the end, I loved drawing all the details.
Tools:
Watercolour, ink, white gel-pen on 30x40 cm watercolour paper.
Music:
Hans Zimmer -
Data, Data, Data
Elsewhere:
Please don't repost on tumblr, here's a link to
my post
.
Commission info
|
Website
|
Tumblr
|
Prints