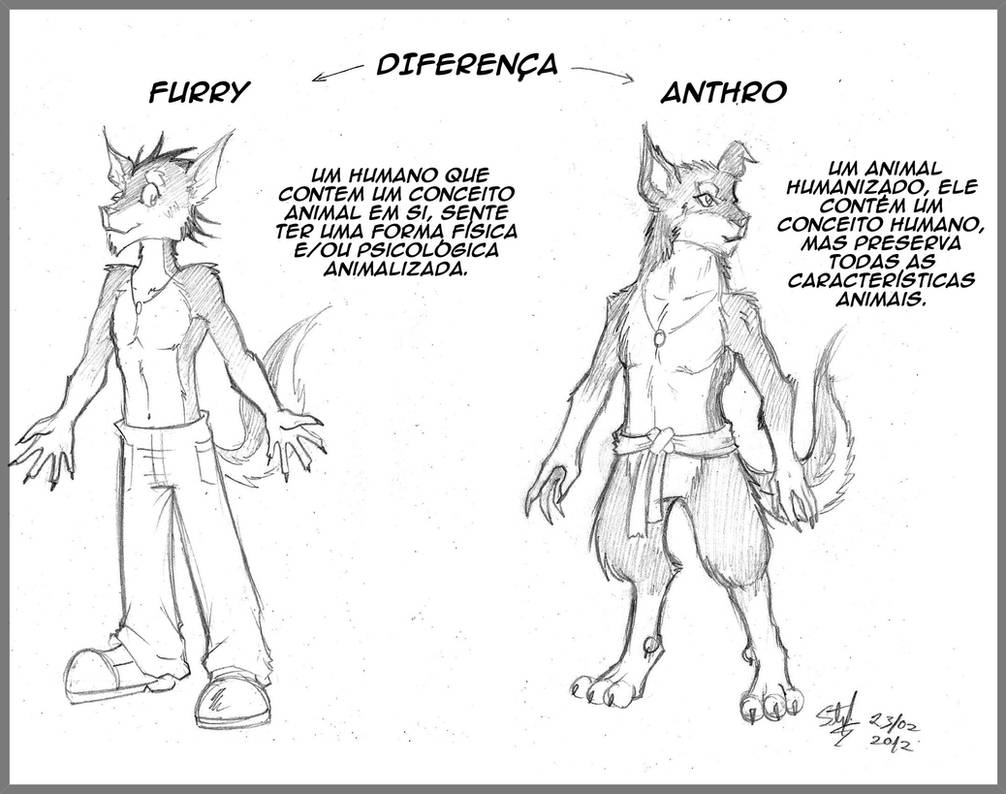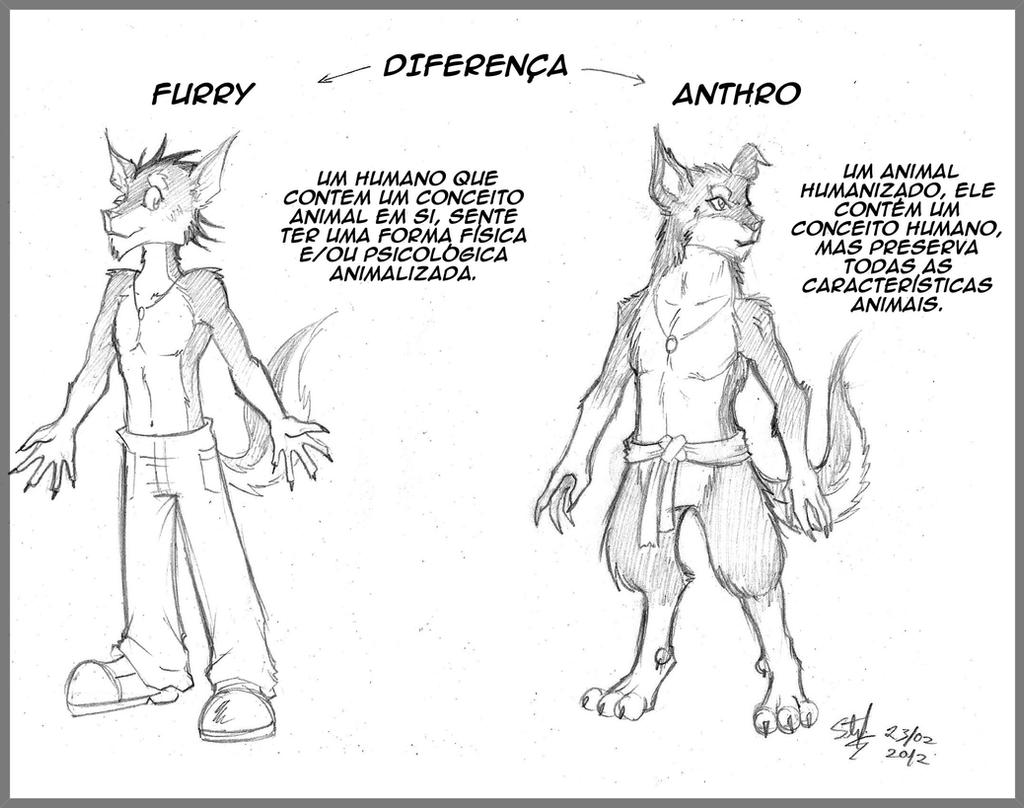 Watch
Diferença: Furry e Anthro

Não sei se vocês sabem sobre isso, deixa muita gente confusa e alguns pensam que é a mesma coisa, mas tem algumas diferenças e semelhanças.

Algumas características
Furry: Normalmente usam roupas, possui ou não uma cauda, rosto meio humanizado, mãos humanizadas (as patas podem variar).

Anthro: Normalmente não usam roupas, usam mais acessórios, patas e mãos primitivas.

Mas não precisa seguir essas características totalmente, tem vários artistas que mesclam, poe roupas no anthro ou sei lá... Pode fazer algumas alterações. No meu caso, a maioria dos personagens são Anthro, mesmo tendo a maioria das características de um Furry. Quando eu criei eles, a maioria não usavam roupas, mas aos poucos fui evoluindo eles e acrescentando roupas. Atualmente parece que são Furry e Anthro ao mesmo tempo. '-'

A questão também não é ser humanizado, e sim mais desenvolvido.

-----------------------------------------------------------------------------------------------------------
Sorry for Bad English....

Definitions

Furry: Human that has a Animal concept in itself. Sit have a physical form and / or psychological animalized.

Anthro: Animal humane, it contains a human concept, but preserve all animal characteristics.

Do not know if you know about it, leaves many confused and some think it is the same thing, but has some differences and similarities.

Some characteristics
Furry: Usually wear clothes, or do not have a tail, face half humanized humanized hands (paws may vary).

Anthro: Usually not wear clothes, use more accessories, feet and hands primitives.

But no need to follow these characteristics fully, has several artists that mix, anthro with clothes or whatever ... You can make some changes. In my case, most of the characters are Anthro, despite having most of the characteristics of a Furry. When I created them, most wore no clothes, but gradually they've been evolving and adding clothes.Currently it looks like they are mixing Furry and Anthro. '-'

The issue is also not be humanized, but more developed.