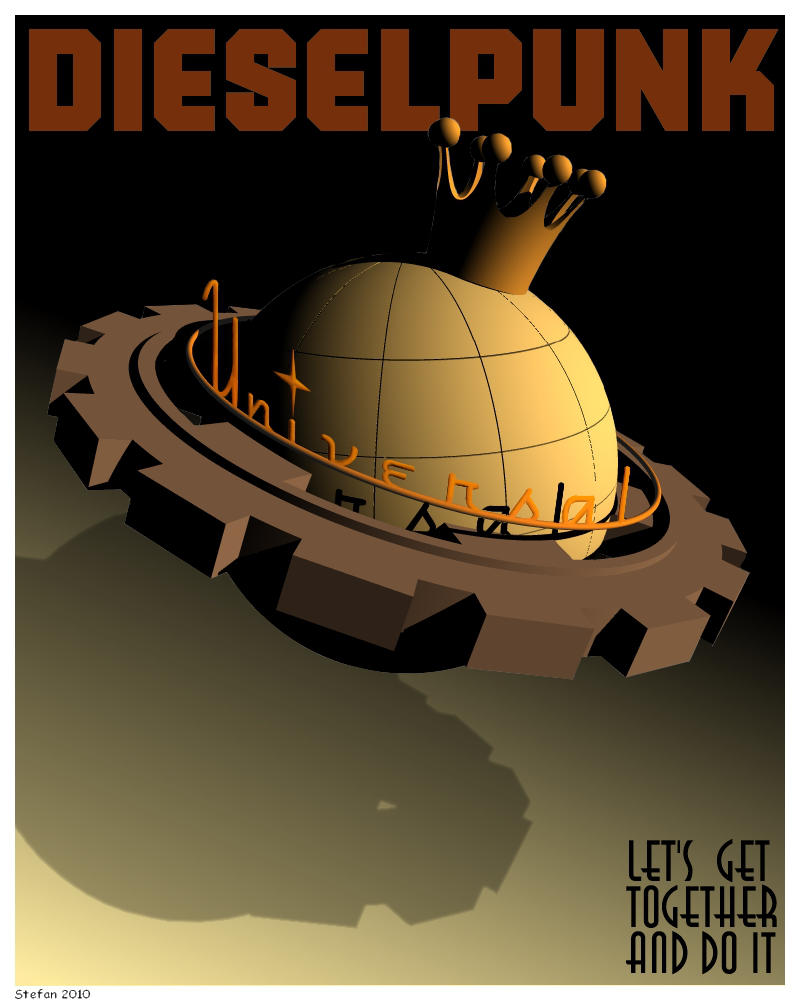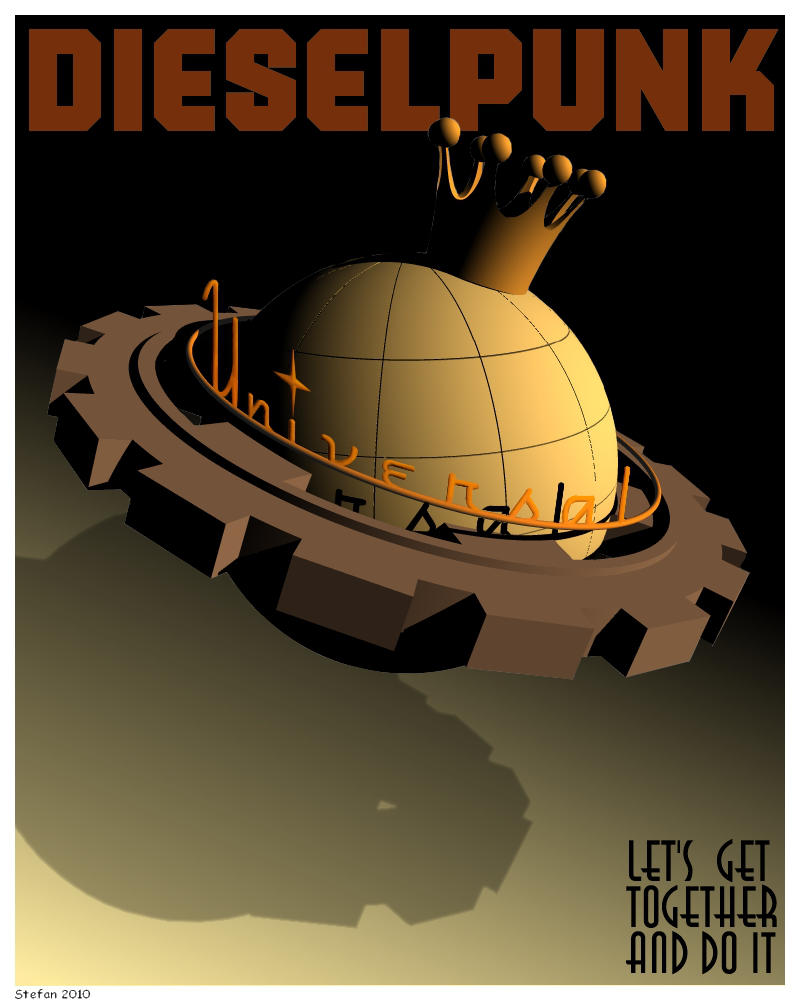 Watch
Cartoonish Dieselpunk. Just for fun..

I like the Bauhaus feel of it.
Reply

I really like your artwork! This is so neat

Reply

A most excellent poster; 1939-40 New York World's Fair feel. I have added it to my favourites. Thanks!

Steve/Tuxedo Cat Sings!
Reply

Thanks a lot to YOU for such a sensitive, intelligent appreciation of what I've tried to convey in this picture !
Reply

I love how this looks like a mechanized Saturn

Reply

Ok now this is just awesome!
This is my favorite so far. Fantastic

Reply

The poster for a new generation (in an older time).
Reply